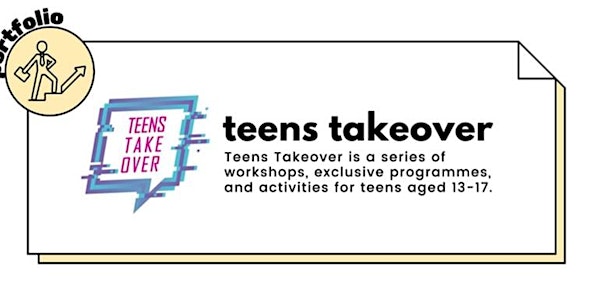 Gear Up | portfolio | Teens Takeover Workshops x NYP
Drop by and build up a strategy towards landing that dream career. This workshop is in collaboration with Nanyang Polytechnic.
About this event
About the Programme/Event:
How much do you know about your strengths and skills? What types of jobs are suitable for you? Gear Up with us in this new series and build a strategy towards your dream career. 
It is always good to know what you wish to work towards at an early stage. With this knowledge, you can start building relevant skills - not only will you save time and money, you will likely excel doing what you are interested in. 
In this workshop, learn how to identify your personality traits, and develop a strategy to build relevant skills towards a job that best meets your strengths. Explore the various learning options available and identify one that can suit your learning needs.
About the Speaker:
Frederick Khoo is a Career Advisor with Nanyang Polytechnic (NYP). Prior to joining NYP, Mr Khoo had over 23 years of working experience in private and public companies, across various industries like Publication, Retail, Internet Technology, and Education. 
Throughout his career journey, he has had the opportunity to interact with different people and stakeholders, and has a good understanding of the various jobs and their requirement across various industries.
With his wide exposure, Mr Khoo provides appropriate career guidance and advisory to NYP fresh graduates and mid-career adult learners, in order for them to make relevant career choices and work towards the roles/jobs they wish to get into.