Description
- Do you know that 76% of Malaysians between the ages of 25 to 34 cannot survive if they lost their jobs?
---
- Do you know that MOST of your income will be used to pay your HOUSE, CAR, CREDIT CARD, PERSONAL, etc. LOANS?
---
- Do you know that because of these DEBTS, you have no money left to SAVE?
---
After reading the facts above, the main question that comes into mind is;

Don't worry! We bring in Adam Khoo, 'The' Millionaire-maker to help you!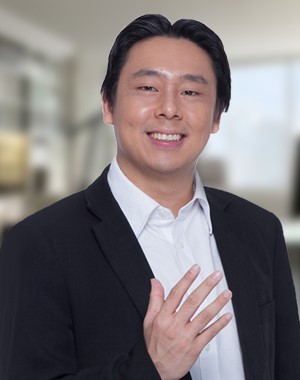 Investment guru, best-selling author, AND the 25th Richest Person In Singapore
Millionaire-maker, Adam Khoo has always believe that fancy degrees, the right connections or even permanent jobs cannot help you if the economy crashes down. To him, it is about having the skills to manage you own money, create an alternative source of income and grow your own wealth that matter. Adam will reveal to you his 'secret' 6 WINNING ESSENTIAL MONEY SKILLS of creating multiple sources of consistent passive income from the stocks markets:
---
Money Skill #1- Start by investing 10% of your salary
---
Money Skill #2- Learn a systematic 6-step approach to spot undervalued stocks
---
Money Skill #3- It takes 5 minutes to determine the right timing to BUY or SELL a stock using a powerful trading indicator
---
Money Skill #4- Never accept anything lesser than 12% returns on investments especially for beginners
---
Money Skill #5- Find the signs to maximize profits while minimizing risk when diversifying investment portfolios
---
How about the 6th skill?
It will be revealed during Adam's Wealth Investing Workshop on 16 March 2017!
We know how important it is for you to ensure that your family is fed and sheltered. That is why we are giving away 100 limited seats for you to learn and discover the way to SURVIVE even if you lost your job! Hurry and grab them now while there is still time!