Description
Join us for the largest student run blockchain community event in Singapore.
Introducing CryptoUNI's #GenesisNight : Embracing the next generation of Blockchain Evangelists & SMU Blockchain Club Official Launch.
The event aims to promote greater awareness and interests in the field of Blockchain. Providing students and FinTech professionals with greater avenue to understand what goes on behind the buzz and potential career opportunities in the field of Blockchain technology.
SMU Blockchain Club will be having their official launch with the announcement of their student-led initiatives and goals for the upcoming academic year.
This event is co-organised alongside with our innovation co-organiser: SMU Institute of Innovation & Entrepreneurship and SMU Blockchain Club, in support of Genesis Night : Empowering the next Generation of Blockchain evangelist + SMUBlockchain Soft Launch.
Light refreshment will be provided for early guests.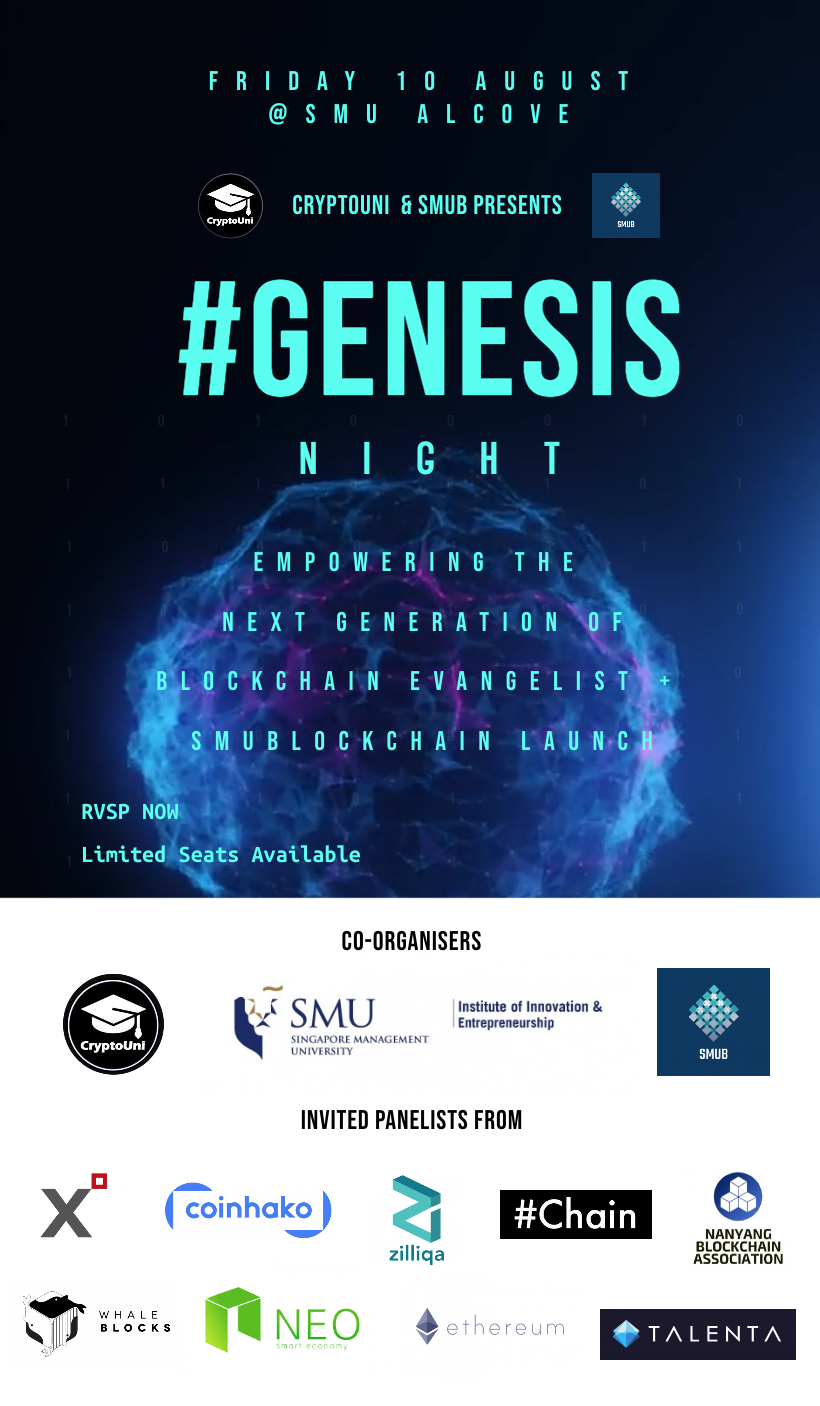 We are honoured to have the following distinguished speakers from various organisation:
Lim Hong Zhuang (CEO of XSQ Global)

Xinshu Dong (CEO of Zilliqa)
Professor Zhu Fei Da (Chief Scientist for Talenta Group and Associate Professor of SMU's Information systems. )
Yusho Liu (Co-Founder of CoinHako).
Spencer Yang (Founding partner of #Chain)
We have also invited the talented young founders, building their respective blockchain community in Singapore:
Zi Shuen (President of Nanyang Blockchain association)
Evan Tan (President of SMU Blockchain Club)
Zhen Yu (Student Researcher at Akomba Labs and Ethereum Foundation)
Tan Yu Wei (Founder of WhaleBlocks)

Jonathan Lim (Overseas Operations Researcher at NEO Blockchain)
Stay tuned for our speakers special individual feature for the coming few days, to understand more about their experience in block chain and financial technology.
Agenda:
1830 ~ 1900: Registration & Refreshment
1900 ~ 1920 : Key Note Introduction
1920 ~ 2000 : Panel A Discussion on "Blockchain Opportunities, Now and Future
2100 ~ 2040: Panel B Discussion on "Block-chain Technology and Application, in the eyes of Millennials"
2040 ~ 2100: Representative and Group Photo Taking
2100 ~ 2100: Networking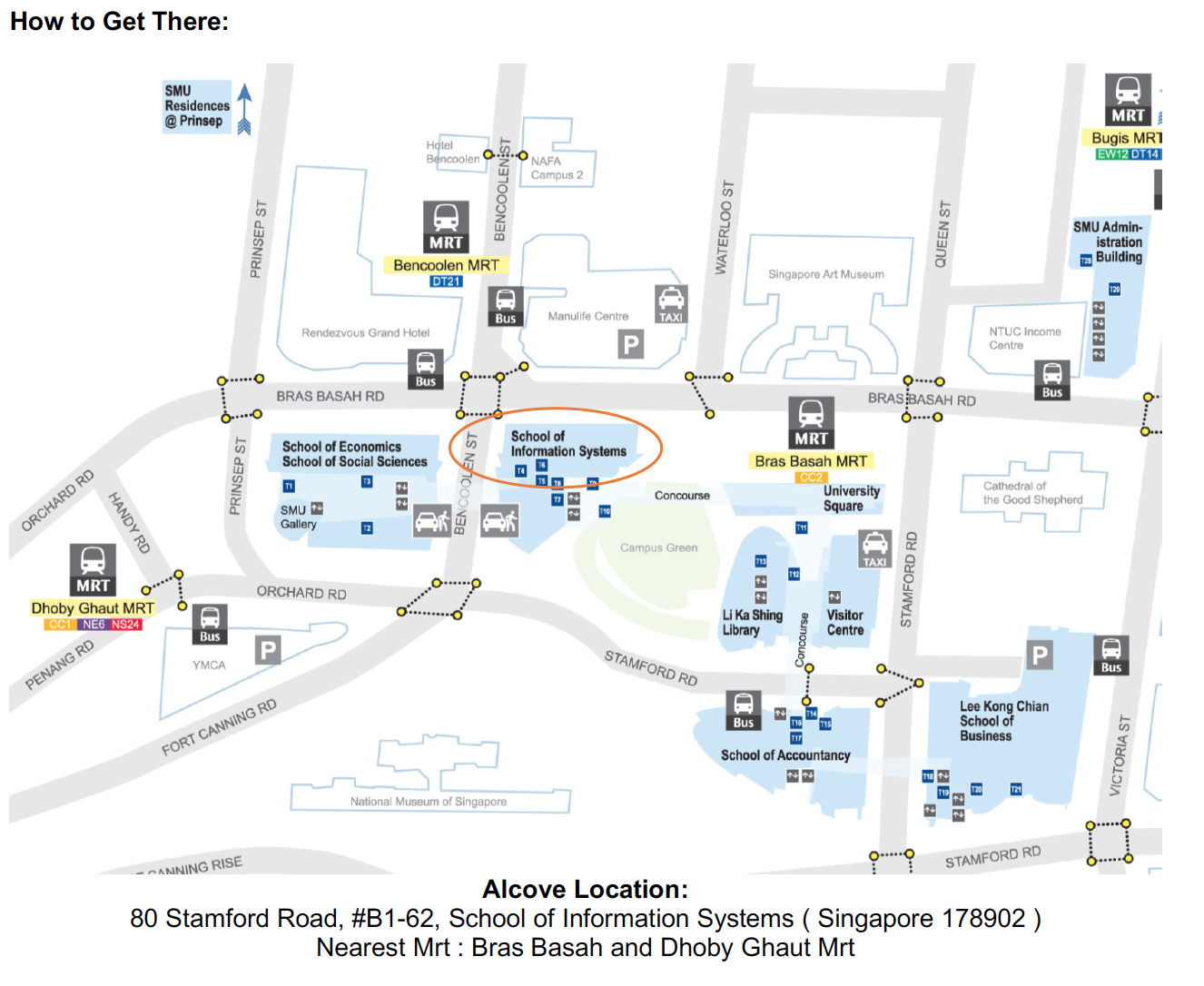 For more information, join us at t.me/unicrypto