Genius IQ Exam Success Secrets Positive Parenting (Affiliate Referral 400 t...
Description
I would like to invite interested parties to join my team, especially tutors, tuition and enrichment centers, parents, people that want to share alternatives to tuition for students. This Exam Smart and Parenting Secrets workshop is suitable for both parents and students. Do come for this preview if you are interested in joining my team. Please note that this Affiliate programme is only for those that are highly passionate in helping students succeed in the new era where paper certificates no longer guarentee a good job.
Affiliate Earning Opportunities: $400 to $1000 per student
Especially suitable for tutors, tuition and enrichment centers and parents
---
What are the secrets that, Tuition Centres and Parents of Students acing exams not want too many to know?

Else their children face stronger competition when everyone starts using the Tried and Proven secrets. Tuition Centres and Enrichment Classes may see it as a threat as students start doing so well that they don't need them anymore.

However, as a tuition teacher myself, I see it as a tool to help more students become self motivated and driven in their studies and dreams, because these are the ones that will produce RESULTS and great TESTIMONIALS. If you are a parent, student or teacher, sign up for the below FREE workshop today where you have nothing to lose.
---
Improve Your Child's Chances to Thrive in the New Economy where Marks and As is no longer what companies are looking for!

"Go Beyond Book Smarts to resilience and curiosity" ~ Straits Times

Dear Parents and Teachers,

Imagine seeing your child score 100% in 10mins AND also See them be a Champion in Life, beyond the As in School!

Would you like to see such a turnaround?

This weekend you will be a Proud Parent Guaranteed!
Bring your child along!

Don't take our words - See your child perform and Be Amazed yourself :)

That's our Promise!

It's going to be the most worthwhile weekend you will spend with your child!
==========
EVENT INFO
==========

Date: As per event brite date listed in this page


Limited to 10 families Only!
Admission: FREE
This is for you if you ...
Want to Help your child Improve their Scores for their Exam...
---► Does your child HATE Math or Other Subjects?
---► How to help your child overcome "Exam Anxiety Attack"
---► Is your child under performing?
You know your child has the potential to do better in school yet the results are disappointing..
---► Have you been Spending lots of money on private tuition yet with little no improvements?
---► Is your child suffering from Low Motivation & Lack of self confidence?
---► Does your child display "Laziness" or attitude that shows laziness in studies or in doing school work?
Here's the Solution?
===============================================
In this NEW, Content Rich Power Packed Workshop you will learn:
===============================================
---► 5 Top SECRETS & SHOCKING TRUTHS Why Smart Students Fail or Underachieve in School (Even the Teachers in school don't know!!)
---► Discover Simple Steps to help your child Overcome Low Self Esteem from failing or under-achieving in school....
---► 12 MUST Have Power ( Genius IQ ) Techniques that can help turn your child's marks around
---► 6 different ways your child can Tap into his/her Brain's Full Genius Potential
---► Top Brain Booster Foods for Exam Smart Brains.We will share with you the Top 3 Brain Foods that your child must have in order to Turbo charge the brains, so your child will be more alert & focused when they are studying
---► 2 Magic Formula to immediately turn your child around to be MOTIVATED, More Confident & Eager to Study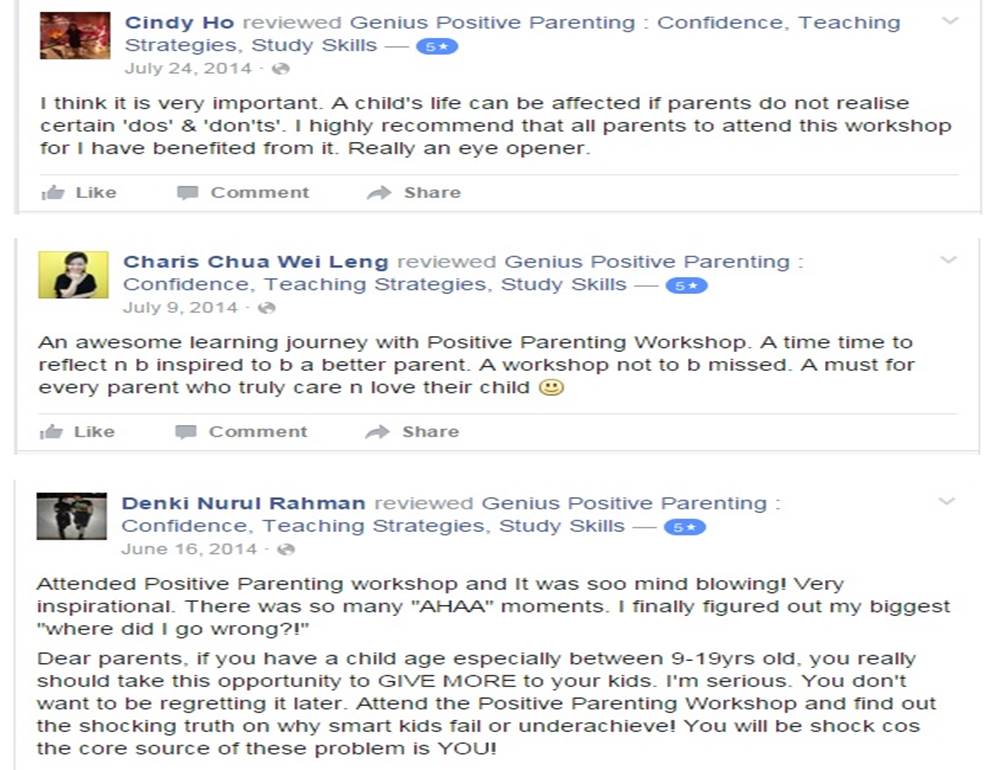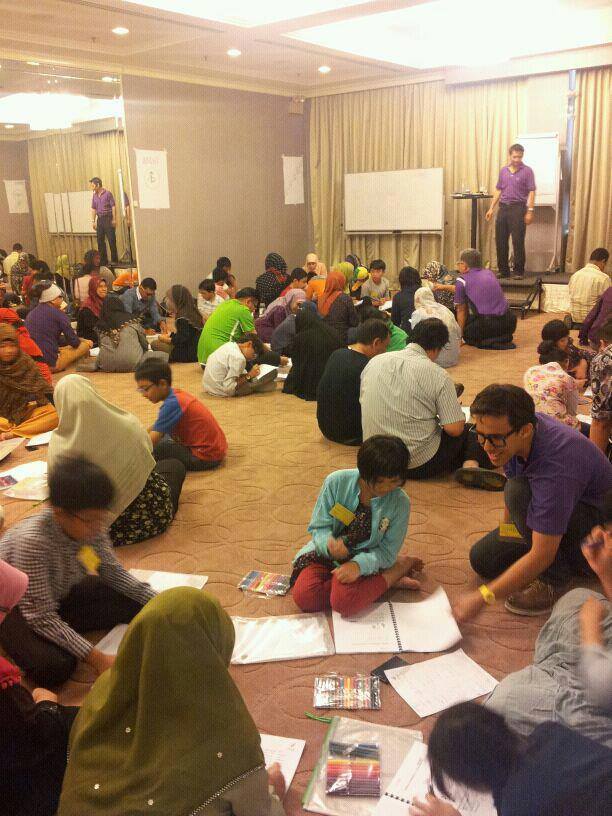 FREE BONUS : Learn 1 Genius IQ Study Smart Technique - To SCORE 100% Immediately in just 1 Session!
---
Suria was a former school teacher who quit her job to pursue her passion as an entrepreneur. She has lost over $580K in her business Ups and Downs, was a homeless single mum, who pulled through her depression to Soar like a Phoenix from the ashes.
Now she is a Social Media Influencer Ranked #1 Facebook Public Figure in Singapore with over 100 Million Views. She made over $10M sales in a year using Simple Actionable Facebook Marketing Strategies.
She has been invited to closed door events with Sir Richard Branson, featured Award winning speaker at the Harvard Business Expert Forum, Harvard University, published on The Wall Street Journal as World's Top 20 Game Changers.
Widely known as a Celebrity Nutritionist, Business & Life Coach, United Nations & TEDx Speaker, 5X International Best Selling Author and Founder of iSUCCESS Academy, helping aspiring entrepreneurs earn Multiple Sources of Income using Social Media Facebook.
Her Signature Program, FREE 5 days ONLINE Training : Passion Purpose Profits has
reached over 100K people from around the world
✔ FREE EDUCATION SUCCESS SEMINAR