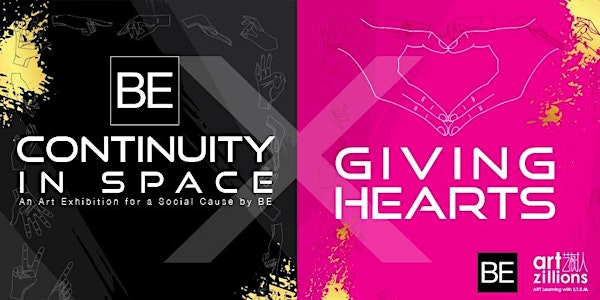 Multiple Dates
Giving HeARTs x Continuity in Space Art Exhibition 4-12 Dec Opening 5 Dec
Art exhibition for a special cause 4-12 Dec. Opening event on 5 Dec.
About this event
'Giving heARTs x Continuity in Space' sought to connect different groups of people from various communities to create awareness of inclusiveness for people with special needs and elderly living with dementia in our society.
Thus, we have involved our students age from 2.5 year old and above to participate in this good cause. As educators, we would like to raise the little ones as an active contributor to society, with a giving heart with what they could do- in our case, pledging their art pieces as donations for this fundraising event. We hope that this event will encourage and grow the 'giving hearts' of our little ones.
Organiser of Giving HeARTs x Continuity in Space Art Exhibition 4-12 Dec Opening 5 Dec