Giving Matters Empathy Circles #1: What's Love Got To Do With It?
Description
What is the state of interpersonal violence in Singapore? How can we understand such a complex issue? And how can we empower those in abusive relationships with their parents, children, spouses or dates to be heard in our communities and workplaces? Join us for an evening with Dr Sudha Nair, founder of Singapore's pioneer specialist centre for interpersonal violence, PAVE, as she gives an overview of the issue, and how we can effect change through impactful giving.
Did you know?
Spousal abuse has been increasingly prominent in local news. In 2015, the Family Justice Courts received 2,885 applications for legal protection – 75.6% were filed by women.
About Our Speaker: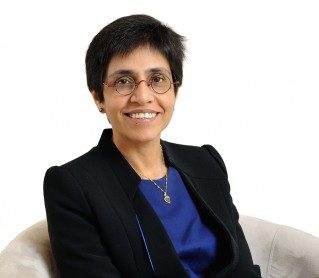 Dr Sudha Nair is executive director of PAVE, Singapore's first specialist centre for interpersonal violence (IPV). A practicing social worker of over 30 years, she spent a decade teaching Social Work at the National University of Singapore. Her research interests include the impact of IPV on children; help-seeking pathways for families; cultural considerations in IPV and inter-agency collaboration. Apart from individual work, she runs groups for women and children, and leads Safe Space, a child protection specialist centre started by PAVE in 2017.
About Giving Matters Empathy Circles:
We believe that many Singaporeans want to make a difference, but lack knowledge of the issues and how to help. Giving Matters Empathy Circles bridges that gap. These bi-monthly conversations connect interested individuals with people in the know, including thought leaders, sector experts and practitioners.
Sign up for the NVPC Giving Matters newsletter and be the first to know about upcoming events and talks! Got questions? Email us at knowledge@nvpc.org.sg