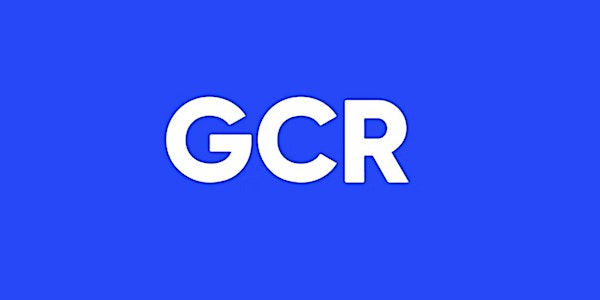 Global Coin Research (GCR) -KR Community Meetup
Global Coin Research (GCR) -KR Community Meetup
When and where
Location
Chaeum Study Cafe Room 203 150, Sinchon-ro, Mapo-gu, Seoul, Republic of Korea Mapo-gu, Seoul 121-100 Korea, Republic of
About this event
We welcome the community members of GCR in South Korea for an IRL meetup. Tickets are open until December 9, 18:00 PM (KST).
GCR 한국 커뮤니티 밋업에 여러분을 초대합니다. 티켓 신청은 12월 9일 18:00PM까지입니다.
Seats are limited to 20 people, so make sure to register ASAP :) For the sake of others, please refrain from no-shows.
20명의 인원제한이 있으니 최대한 빨리 신청 부탁드립니다 :) 다른 분들의 참여를 위해 동록 후 노쇼는 지양해주시면 감사하겠습니다.
Who
GCR Community Member, Anyone interested in the GCR Community, Those interested in blockchain investing & research
GCR 커뮤니티 멤버, GCR 커뮤니티에 관심 있는 누구나, 블록체인 투자 & 리서치에 관심 있는 분들
What
Self introduction of the members & Networking
자기 소개 & 네트워킹
Where
The event will take place in Chaeum Study Cafe, Room 203 in Sinchon.
이번 밋업은 신촌에 위치한 채움 스터디 카페 203호에서 열릴 예정입니다.
Prerequisites
You must be a member of GCR to participate! Please join our Discord here.
GCR 멤버만이 참여할 수 있는 행사이오니, GCR 커뮤니티 활동에 관심 있으신 분들은 Discord 링크를 통해 가입해주시길 바랍니다.
Questions
Please reach out to Alice Chang with any questions on Telegram (@Alice_EY)
행사 관련 문의사항이 있는 경우 텔레그램 아이디 (@Alice_EY)를 통해 DM을 보내주시면 감사하겠습니다.