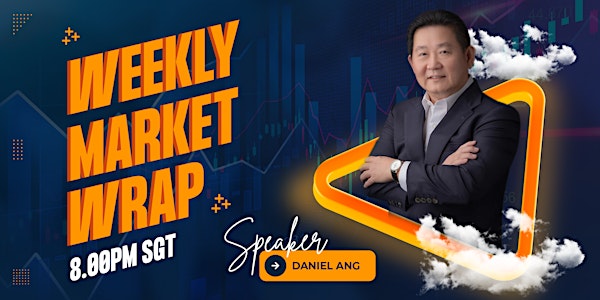 Global Financial Market Analysis
Global Financial Market Analysis
About this event
Trading is not just about strategy and experience, it comes around by understanding the market behavior and also the changes or unforeseen events that occurred in the market that are closely related to the financial market, no matter you are trading Stocks, Forex, Commodities, Index or Cryptocurrencies.
Therefore, we are here to provide a solution to you.
Our trading Guru, Mr Daniel Ang, for more than three decades beginning in 1985, he has been and is still active in the trading of financial derivative instruments from futures, options, FX, CFDs and cryptocurrencies. Between 1985 - 2009, he is active in the brokerage side of the business and since 2007, besides being a full-time trader, Daniel is also a much sought-after coach and speaker in the Asia-Pacific region covering macro-economic and global market outlook.
In 2018, Daniel was contracted to produce a daily newsletter by Malaysia FCM covering global futures. In late 2018, the Chicago Mercantile Exchange (CME) signed an agreement and tapped Daniel as one of their external speaker/trainer with special emphasis on aiding Futures Commission Merchants (FCMs) in educating retail investors on CME product ranges for the Asia-Pacific region.
As of June 2021, Daniel is tapped by the Frankfurt based EUREX, Europe largest derivatives exchange, as their independent speaker as well.
During the WFH period in 2020, he finally finished writing and published his first book 'The Accidental Trader' detailing his amazing journey which covers 36 years as a broker/trader in financial markets.
Through his years of experience, he wants to contribute his trading experience and knowledge to those who are new to trading or have been on the road for a long time with a more professional and strategic way to build their trading profile.
In this webinar, you will learn actionable and practical tips to help you improve your trading, no additional courses will be upsell. Register for free access.