Description
Grand Event 2018 - GOLD MEGA SEMINAR
Venue: Suntec Singapore (Room308) ,1 Raffles Boulevard, Singapore Date : 28 Jul 2018 (Sat) Time: 10:00am-1:00pm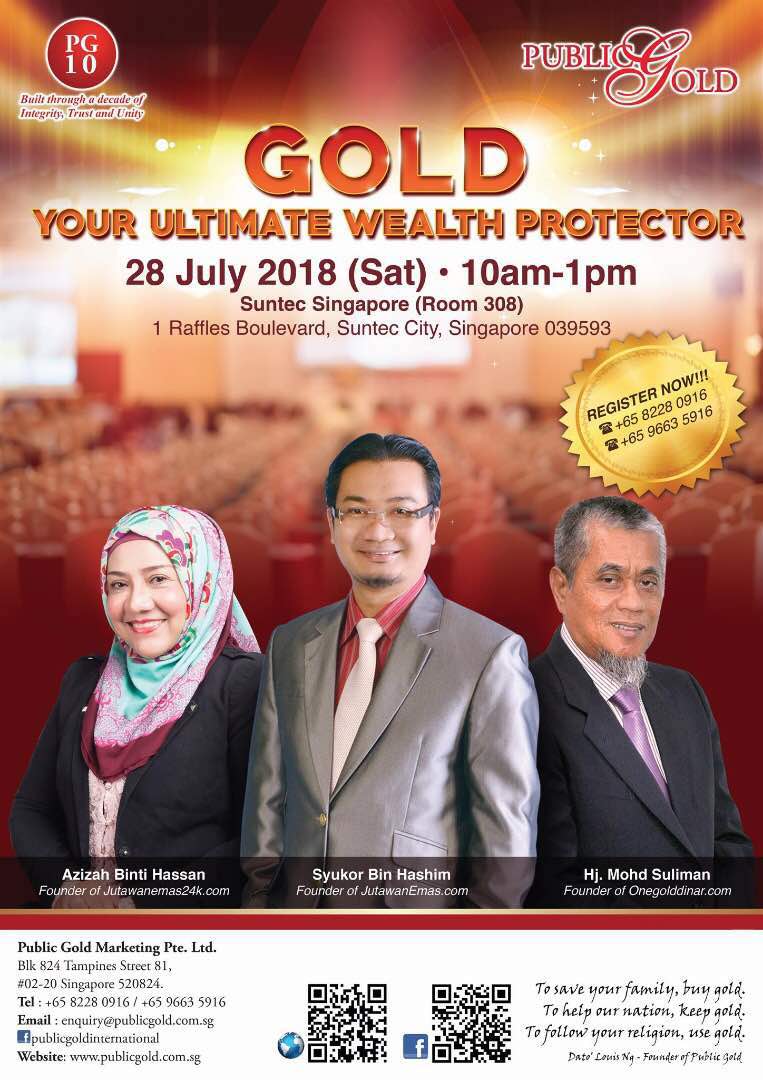 *NO RISK! It's a Real Gold Investment
FREE Registration but seats very limited!
*Who Are We?
The First Shariah Compliant Selling and Buying Gold No Riba'
First Gold Savings Program (GAP) as Low as 1gm
The First Islamic Pawnbroking Ar-Rahnu in Singapore
One and Only Shariah Compliant Dinar and Dirham Coins

*Who Should attend?
Those interested to know more about Investing in Gold and Silver Bullion with Shariah compliant
*Why Buy Gold?
For a stable investment and adds security to your portfolio.
To protect your purchasing power in long term.
*How to Start?
Start as a Gold Saver then Investor.
Yes...FREE Entry but seats very limited!
Get your Tickets Now! SMS./Whatsapp +6592246333.
Any further queries please do not hesitate to contact the undersigned,
MOHD SULIMAN BIN HAFID
Visit site: www.OneGoldDinar.com