Event Information
Refund policy
Contact the organiser to request a refund.
Eventbrite's fee is nonrefundable.
NOTE: You must have completed Gottman Level 1 & 2 Professional Training before attending Level 3. This is a 3-day training.
About this event
Date & Time:
Day 1: 8th December 2022, 8.30am - 4.30pm
Day 2: 9th of December 2022, 8.30am - 4.30pm
Day 3: 10th of December 2022, 8.30am - 4.30pm
Workshops are limited to a maximum of 16 training therapists to ensure a quality individualised training experience.
What is it about?
Participants will examine videotaped cases of couples brought in by workshop colleagues. These cases are used as learning and teaching tools to deepen your understanding of when and how to use various Gottman Method approaches and interventions, and how to break destructive patterns and replace them with meaningful interactions.
Trish will demonstrate an assessment or intervention session appropriate for each couple's struggle as role-played by audience volunteers. These demonstrations represent the true resistances and co-morbidities we face as therapists and how we can transform them into effective healing methods for the couple.
Following each demonstration, you will have the chance to practice and refine your use of Gottman Method Couples Therapy through participation in role-plays, demonstrations and discussions in a small group setting. Trish will observe each group and offer practical tips and technical refinements for each therapist. No criticism or negative judgment is allowed. Rather, efforts are made to create safety and security for all therapists present in an environment free of criticism and negative judgment.
After each role-play session, Trish will lead discussions that include case consultations and nuanced details of the techniques previously demonstrated and provide guidance in developing a roadmap for clinical decisions.
There is no better way to learn how to apply the Gottman Method than this workshop.
Pre-requisites:
You must be a Master's or doctoral degree student in a graduate program within a mental health-related field (with professional supervision),
OR a Conditionally Registered Psychologist;
OR a Social Worker moving towards mental health accreditation;
OR a Counsellor moving towards Level 4 membership with ACA;
OR a Clinical Member of PACFA,
OR a Registered Psychologist with or without endorsement;
AND:
Completed Level 1 Live Training or DVD Home study*
Completed Level 2 Live Training or DVD Home study*
Video Participation: Case Discussion in Certification Practicum
Participants are asked to provide a short (ten minute or so) video segment via Google Drive of a conflict discussion of a difficult and challenging couple that you have worked with. Your work with the couple will not be critiqued; the best video to submit is of the couple's 10 minute conflict discussion from your initial assessment session. The therapist DOES NOT need to be seen in the video. You will also be required to submit a case summary and to introduce your couple to the group.
The purpose will be to use these couples to illustrate how the Gottman Method can be applied to these tough cases. Trish will describe how to treat these couples utilising the Gottman methodology and then participants from the audience will volunteer to role-play these couples with Trish demonstrating using a variety of interventions. Participants will then have the opportunity to practice using these interventions in a supportive small group setting with other participants' role-playing the couples from the videos.
This is for Case Discussion within the context of Level 3 Practicum ONLY and is not related to the videotaped interventions submitted for final Certification Review.
If attending LIVE via ZOOM, we will require you to upload your video prior to the training to ensure smooth running of the training. We will provide you with more details closer to the time on how to do this.
Bringing a video tape isn't absolutely essential, however it will help make the training more meaningful for you. If you cannot upload a taped segment, please provide a brief written description (case summary, formulation and treatment plan) of a challenging couple for the same purpose.
What will you learn?
Participants will understand how to:
Effectively use the Oral History Interview during a couple's assessment and understand its implications
Clearly explain to a couple their strengths and challenges in terms of the "Sound Relationship House"
Help partners identify their own "Four Horsemen" and understand the antidotes
Select and utilize appropriate tools to help a couple deepen their "Friendship System"
Clarify a couple's conflicts in terms of solvable, perpetual, and grid-locked problems
Use the "Dreams Within Conflict" technique to help a couple feel hopeful and to achieve break-through with their perpetual conflict
Successfully intervene when one or both partners are flooding
Help a couple reach solutions using the Compromise Ovals intervention
Sensitively intervene when co-morbidities are present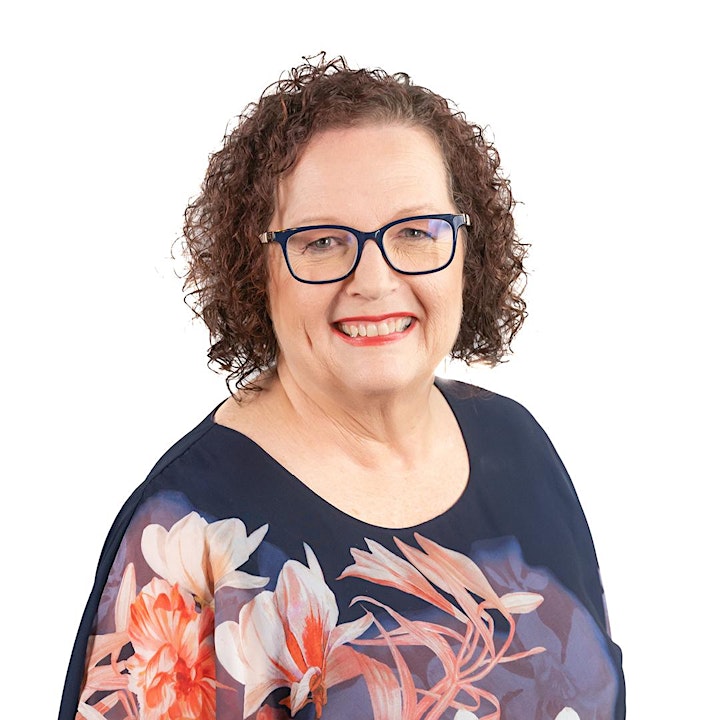 About Trish Prunell-Webb:
Trish has a Master of Clinical Psychology degree through Charles Sturt University, and was the first person to become a Certified Gottman Therapist as well as a Master Trainer and Consultant for the Gottman Institute in Australia.
Trish has over 20 years' experience working with couples in a range of clinical and non-clinical settings, she brings a wealth of experience working with complex couples struggling with trauma, mood disorders, personality vulnerabilities, anger management issues, affair recovery, and alcohol use. She is also an experienced clinical supervisor and assessor for the Australian Health Practitioners Regulation Authority.
Location
Refund policy
Contact the organiser to request a refund.
Eventbrite's fee is nonrefundable.