GPF EW on Ports Capacity Planning & Fin Investm Analysis, 25-26 Aug 22SPR
Identify what impacts current port capacity.Design and use key performance indicators (KPIs) to monitor port performanceDetermine what KPIs
About this event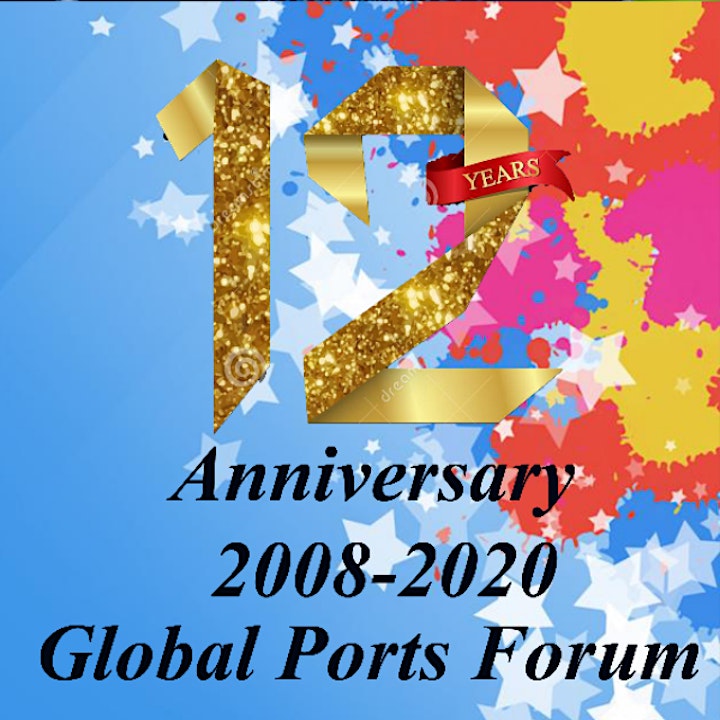 GPF Executive Workshop on Ports & Terminals Capacity Planning and Financial Investment Analysis,  25-26 Aug, 2022, Singapore
SIGN UP TODAY!
Global Ports Forum presents – GPF Executive Workshop on Ports & Terminals Capacity Planning and Financial Investment Analysis, 25-26 Aug, 2022, Singapore
Key Learning Outcomes:                                                      
Identify what impacts current port capacity.
Design and use key performance indicators (KPIs) to monitor port performance
Determine what KPIs to benchmark and how
Examine the gaps in effectiveness and efficiencies and determine how to close these gaps.
Applying Business Process Reengineering and Technological Improvement concepts for port processes and operational improvements.
Testing proposed changes through simulation.
Understand Port Capacity Planning, which covers facility review, market feasibility studies and cargo forecasting techniques.
Understand the various tools of Financial Feasibility Analysis.
Apply these tools to determine the financial viability of financial investments and proposed port expansion projects.
Financing the port/terminal expansion.
Understand the risks involved and how to mitigate them.
Participants will be able to hone the knowledge acquired through class exercises and case studies.
COURSE OUTLINE
Workshop commences at 9.00 am sharp and ends at 5.00 pm. There will be morning and afternoon break each day. Lunch is served at 12.30 pm.
Day One:
Preamble to Ports & Terminals Capacity Planning:(Sessions 1 and 2 will enable you to examine your current operations to determine the current effectiveness and efficiencies.)
1. Identifying the Right KPIs for your Port Operations•        
Design of KPIs based on cargo type and mode of port operations
•         Identifying your objectives for KPIs
•         KPIs selection criteria
•         Developing KPIs: what to look out for
2. Operational vs. Non-operational KPIs
•         Port performance Indicators (Efficiency, Effectiveness, HSE Indicators)
•         Financial Performance Indicators
•         Port Financial Indicators
•         Class Exercise on port productivity and discussion on causes of low productivity
(Session 3 will enable you to compare your performance with the best in class and highlight the gaps for potential improvements.)
3. Benchmarking:
•         Defining Benchmarking
•         Why benchmark?
•         What areas to Benchmark?
•         Difficulties Experienced and How to overcome them
•         Is there a solution?
(Sessions 4 will examine the measures you can take to improve/optimize your internal effectiveness and efficiencies and session 5 will enable you to test potential scenarios before you decide on expansion.)
4. Business process Re-engineering:
•         What is BPR?
•         Illustrations on BPR
•         BPR Processes
•         Cases on use of BPR to improve processes
•         Is Terminal Automation a possible solution?
•         Case Discussion on Terminal Automation
•         Class exercises on use of BPR for operational improvement and case study on port operation automation process.
Day 2:
5. Testing Scenarios through use of Simulation:
•         What is simulation?
•         Why simulation?
•         What data or information do you require for simulation?
•         Potential areas to use simulation to test future scenarios
(Session 6 will look at all aspects of Port Capacity Planning  and Session 7 will deal with Investment Appraisal of Port Expansion Projects. )
6. Port Capacity Planning:
•         Overview of Port Markets and its Impact on Capacity Planning
•         Capacity Planning Management and Cargo Forecasting Tools
•         Exercises on Cargo Forecast Tools
•         Class exercises on cargo forecasting and financial feasibility.
7. Investment Appraisal :
•         Explain Purpose of Investments
•         Explain Objectives of Investment Appraisal
•         Investment Appraisal Models (Non-Discounting and Discounting Models)
•         How to ensure accuracy of financial analysis
•         Is there a need for Post-Audit?
•         Project illustration of Financial Feasibility Analysis
Who should attend:
Port Authorities;
Port / Terminal developers,
Port operators;
Port investors,
Port Service providers;
Shipping Companies,
Port Designers / Planners;
Port Consultants;
About the Course Director
Law Peng Keat, PPA is the founding Director of Asia Ports & Terminals Consultants Pte. Ltd. (AP&TC), which provides consultancy services for the port and liquid bulk terminal industries.
Prior to establishing the consulting firm, he has had over 30 years of hands-on experience in the management of ports and liquid bulk terminals.
He graduated with the Bachelor of Economics (Honours) degree and obtained post-graduate qualifications in General Management and Marketing Management. He received training in Port & Harbour Management from the Ministry of Transport, Japan. In addition, he is full Member of the Chartered Institute of Logistics and Transport and the Singapore Institute of Directors.
His entire career centered mainly on ports and terminals. In his early career, he worked for Jurong Town Corporation (JTC) for 16 years managing an offshore supply base and the industrial port, Jurong Port, which was then a gateway of the Port of Singapore Authority (PSA). Whilst serving at Jurong Port, he was conferred the Public Administration Medal (Bronze) by the then President of the Republic of Singapore, Mr. Wee Kim Wee.
Subsequently, he worked for 10 years at GATX Terminals Pte. Ltd., a joint venture between GATX Terminals Corporation (GTC), USA, PSA and JTC, as its Senior Vice President.  Concurrently, he served as an alternate Director for 15 years representing JTC and then GTC. GATX Terminals Pte. Ltd. was then one of the largest petrochemical terminals in South East Asia with two joint venture terminals in Malaysia and China.
Prior to establishing AP&TC, he rejoined Jurong Port Pte. Ltd.  as its Senior Consultant. In that role he was involved in managing the shift of Pasir Panjang Terminal's conventional operations to Jurong Port, securing the Offshore Marine Centre O&M tender, logistics shipping contract for coal and biomass and the proposed development of a new liquid bulk terminal.
In addition to his consulting work, Peng Keat also serves as a guest lecturer appointed by the Nanyang Technological University, School of Maritime Studies, for the Maritime Port Leaders' Programme hosted by the Maritime Port Authority, Singapore.
Costs:
On or Before 25 Jun 2022: The 'Early Bird' Rate is USD3095 – Save USD400!
Special Offer! – 3 Delegates For The Price of 2 in This Category! Save USD3095!
From 26 Jun 2022 : The Regular Rate is USD3495
Special Offer! – 3 Delegates For The Price of 2 in This Category! Save USD3495!
Note: All fees stated include luncheons, refreshments and complete set of documentation. It does not include the cost of accommodation and travel.
REGISTER NOW !To register, please submit the following details to thomasng@globalportsforum.com:
Name:
Position:
Organisation:
Address:
Tel:
Fax:
Email:
What Best Describes Your Industry Sector?:
Billing information:
For cheque payments: To be made payable to 'Global Ports Forum Pte. Ltd.' Please do not send post-dated cheque.
For telegraphic transfers:
Account Name:             Global Ports Forum Pte. Ltd.,
Account No. :                695 477 141 001.
Beneficiary Bank:          Oversea-Chinese Banking Corporation Limited, Singapore. (Swift: OCBCSGSG),
Address : 65 Chulia Street #01-00, OCBC Centre, Singapore 049513.
Please supply confirmation via email of the TT from your bank. Transmitting bank charges must be paid by sender. Please quote both delegate and company name as reference.
Kindly note that as we are providing a special rate for 'early bird' sign up, we will need to receive your company payment  by 25 Jun 2022 to enjoy the discount.
Look forward to welcoming you at the executive workshop and forums!
Kind regards
Thomas Ng
Chairman
The Global Ports Forum
GLOBAL PORTS FORUM PTE. LTD.
10 Anson Road
#18-11
International Plaza
Singapore 079903
Website: www.globalportsforum.com/
Mobile: +65 9684 3289
DID:    +65 65197662
Fax:    +65 6725 8438
Email:  thomasng@globalportsforum.com
Terms & Conditions:
No delegate registration will be accepted without completing registration details and full payment.
Upon receipt of your registration details and full payment, further programme information will be emailed to you including your proforma invoice and, if required, a letter of invitation for entry visa application.
Delegates will not be admitted unless payment has been received in Full.
Flights, Airport Transfers and Accommodation are not included in your delegate registration fee.
Refund Policy – a reimbursement of the registration fee, minus administrative charges will only be made if the participant has notified Global Ports Forum Pte. Ltd. in writing that he/she is unable to attend the event no less than 45 days prior to the commencement of the event.
No cancellation is allowed after that, but a replacement with another participant is allowed.
This programme is subject to change without notice, E&O.E.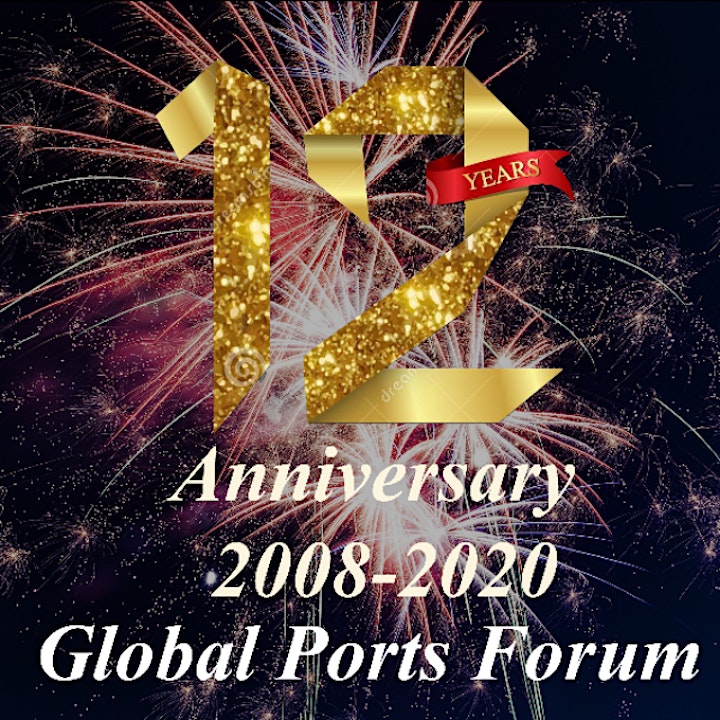 Organiser of GPF EW on Ports Capacity Planning & Fin Investm Analysis, 25-26 Aug 22SPR
Global Ports Forum Pte Ltd
(GPF) is committed to improving global ports and furthering the interests of ports globally!
GPF offers an overview of emerging trends in the ports industry covering ports, harbours and terminals across the globe.
Collaborating with Port Authorities around the world, the Global Ports Forum today bring together members from the ports ecosystem and organises quality port related events, executive workshops and short courses.
Working in collaboration with our senior port experts, we also provide port consultancy services, feasibility studies, survey and research.
Yours sincerely,
Thomas Ng
Global Port Singapore