GPF Executive Program in Port Wildlife Protection, Nov 29 - Dec 3, 2020, D...
Description
Global Ports Forum presents the GPF Executive Program in Port Wildlife Protection, Nov 29 - Dec 3, 2020, Dubai, UAE. Exclusive. Intensive. Small Group.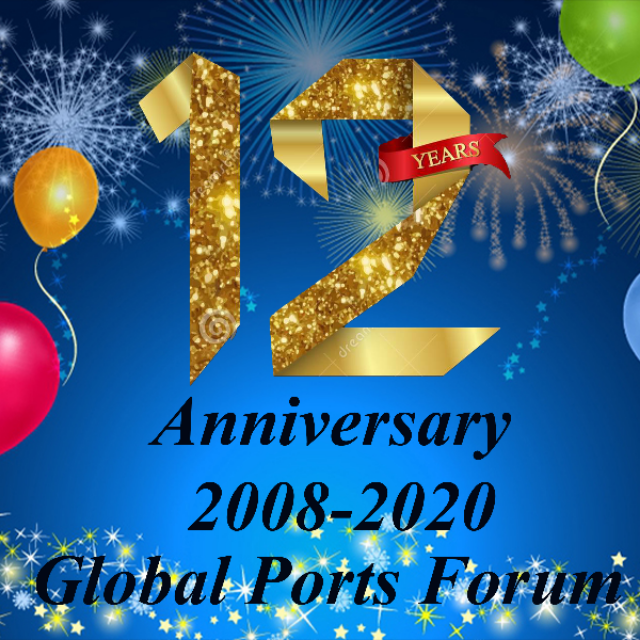 Global Ports Forum presents the GPF Executive Program in Port Wildlife Protection, Nov 29 - Dec 3, 2020, Dubai, UAE.


Global Ports Forum presents the GPF Executive Program in Port Wildlife Protection, Mar 1-5, 2020, Dubai, UAE.
Dear industry colleagues
Course Outline
Introduction
A certification course for managers in port authorities and terminal operators on operationalizing detection and prevention of illicit wildlife trafficking tapping on models adopted by C-TPAT and AEO programs. Participants will be introduced to the UNDP-GEF Project and made conversant with standards, tools, methodology and approaches for port managers to build management capability and implement best practice measures to detect and prevent illicit wildlife trafficking through their port.
Course Outline
Day One
Awareness and Overview of Global Wildlife Trafficking.
Commodities
Node Countries
Origin/Destination
Supply Chains
Wildlife Protection Framework
Wildlife Protection Standards
UNDP-GEF Project
Global Trade Facilitation Systems
Supply Chains
Documentation and Workflows
Information Management
Day Two
Port's Role in Trade Facilitation
Trade Facilitation Node
Information Collection, Sharing & Connectivity
Illicit Wildlife Trafficking Risk Profiling & Detection Technology
Software
Database and Database Integration
Tools & Devices
Big Data, AI, IOT, Machine Learning, Blockchain
Day Three
Integrating Wildlife Database with Port Operating Systems
Port Community System
Information and Data Creation
Information and Data Management and Connectivity
Port Gate Management System
Gate Workflow, Information/Data Flow and Documentation
Gate Layout & Design
Day Four
Port Capacity Organization & Management
Organizing Port Capability
Personnel & Categories
Competences
Approach & Methodology
Collaboration and Cooperation with Stakeholders
Port & Customs Authorities
Terminal Operators
Port Associations
Trade Associations
Government Organizations
UN Agencies
Domestic and Global
Day Five
C-TPAT and AEO Programs for Customs and Security
Overview of C-TPAT and AEO Programs
Risk Assessment Process
Supply Chain Security Management System (ISO 28000:2007)
Environmental Protection Standards (ISO 14001:2015)
Applicability to Detecting Illicit Wildlife Trafficking
Challenges and Lessons
Mutual Recognition and Assistance
Gaps in Port Management
Flexibility and Adaptability
Keeping abreast of Advances and New Standards
Benefits to Ports
Best Practices
Continuous Learning
PROJECT REPORT
At the end of the 5 days training program, each participant will be given a topic on Port Wildlife Protection in ports / terminal industry. Participants would be required to prepare a project report and submit the same within a period of 3 months for critical evaluation and review by the course director, who will award suitable grade to each participant as per contents and quality of the project report.
ELIGIBILITY FOR CERTIFIED GLOBAL PORTS MANAGER (CGPM) (Port Wildlife Protection) for participants of the GPF Port Wildlife Protection Executive Program
CGPM program is governed by a Qualification Review Board (QRB) which comprises leading international experts from Ports and Terminals industry and academicians. Upon satisfying the criteria and requirements of the QRB and subject to the level of competency and responsibility, successful participants will be permitted to undertake the 5 days GPF Port Wildlife Protection Executive Program.
On completion of the 5 days GPF Port Wildlife Protection Executive Program, participants will prepare a submit a project report. On approval of the project report by the QRB, the participants will be awarded the CGPM title. CGPM holders are entitled to use the title of CGPM in recognition of their competence. Details on CGPM as follows:-
http://globalportsforum.com/certified-global-port-manager-cgpm/
PROGRAM DIRECTORS (subject to final confirmation)
Francis Aurol
Francis Aurol is a port professional with over 35 years of strong practical knowledge and experience as senior lead manager and consultant in ports/terminals, shipping, inland transportation (truck and rail), supply chain logistics and marine services in many countries handling containers, general cargoes, dry bulks, neo bulks and liquid cargoes, hazardous and non-hazardous.
He started his career in 1970 and spent ten years in the Port of Singapore Authority (PSA) culminating as Traffic Manager a senior management position in charge of one of the gateways in the port. Thereafter, successfully lead managed and acted as consultant for ports, terminals, shipping and supply chain logistics in Singapore, South East Asia, Hongkong, India, Middle East and Africa.
Francis has been project manager and super user for many IT based Management and Operations Projects in ports and terminals internationally which involved mapping and defining business processes, information systems with double stack approach collaborating with major IT companies such as Tata Consulting Services. Prepared SOP Manuals for ports/terminals. Carried out business development for new terminal acquisitions and technical and feasibility studies for many port/terminal prospects internationally for enterprises such as PSA Corporation and Pacific Basin Shipping, Hongkong. Headed for 8 years a network of shipping agency offices with country General Managers in South East Asia and Hongkong and jointly launched a new feeder service in SEA. Special experience and knowledge accumulated over these years to bridge business processes between ports and terminals as intermodal gateway, transshipment port, hub port with external stakeholder partners like Shipping Lines, Agents & Brokers, 3PLs, 4PLs, ICDs, Rail Operators, Land bridge Operators and Inland Haulers over large hinterlands.
He graduated from the University of Singapore in 1969 and a Certified Management Consultant by the Institute of Management Consultant (Spore/UK) in 2003 and a Certified Practicing Management Consultant by the PMC Board, Singapore in 2009.
Mukesh Parikh
Mr. Mukesh Parikh who is associated with Global Maritime Industry for over 35 years. Mr. Mukesh Parikh has a distinction of having hands on Maritime Industry experience with continuous involvement in Training and Development throughout his distinguished career.
Mr. Mukesh Parikh has a post graduate degree in Management with specialization in Marketing and Finance. He attended one year training program Professional Shipping at Norwegian Shipping Academy, Oslo.
During his career of 18 years in the Commercial Shipping, he was associated with UNCTAD/UNDP as a Trainer and Course developer. He attended two weeks instructors Workshop (Training for Trainers) organized by UNCTAD / UNDP in collaboration with The Ministry of Transport and Ports in Malaysia at Penang Port Commission. He conducted a number of training Programs in the Middle East, South East Asia and Indian subcontinent including developing a training program on General Shipping Management for Arab Maritime Transport Academy, Sharjah, UAE; covering shipping subjects.
A sound foundation of Shipping Industry and clear understanding of market and customer requirement and expectations from service providers enabled Mr. Mukesh Parikh to build the next phase of his career in Ports and Terminal Industry.
He joined The Adani Group in Senior Management position at the inception stage of Mundra Port in India and made a major contribution to set up Business Development and Marketing Team as well as Establish Standard OperatingProcedures for the entire spectrum of Operations in the Port. He successfully built marketing and operations teams and trained them. Since July 2014, Mr. Mukesh Parikh has taken up advisory and consultancy role for The Maritime Industry.
His assignments cover Business volume estimation and hinterland mapping with competition analysis, Revenue forecasts for the life of the project and financial modelling, investment optimization in line with market potential; Commercial and legal aspects of logistics, cargo handling, warehousing contracts; business excellence and standardization of operating procedures; Organization development, structuring and Manpower planning and training. He has also advised a number of clients about the Concession agreements and entering in to sub-concessions.
Thomas Ng
Thomas Ng has over 25 years of training & consulting experience in the ports and shipping industry – in developing innovative solutions for players within the ports & shipping industry, — in areas of planning & redesign, customer services and business operations; and delivering results.
He is the present Chairman of The Global Ports Forum (GPF). Since 2008, Thomas founded and launched the GPF, a platform where all ports stakeholders in the ecosystem- port customers, port authorities, port operators, port people, port suppliers & service providers are gathered together to discuss about issues furthering the interests of ports globally.
Thomas is proven and well-respected in the ports & shipping circles — recognized for his in-depth industry knowledge and far-reaching personal industry network and linkages.
Thomas is invited regularly as speaker & facilitator at Ports conferences, roundtable and executive workshops. He spoke recently at Transport Intelligence 2013 Infrastructure panel, together with senior executives from World Bank & UPS, Container Depot Association Singapore Conference 2014 on ports and infrastructure, Tank Storage Conference in 2015 and Roundtable on Smart ports & ships and Internet of Things in Jun 2016.
On a professional level, Thomas is a Chartered member of the Chartered Institute of Logistics & Transport Singapore since 2001. He is also a Board Member of the Local Branch of Chartered Institute of Logistics & Transport for over 14 years.
Costs:
On or Before 29 Sep 2020 : The 'Early Bird' Rate is USD7395.00 – Save USD600!
Special Offer! – 3 Delegates For The Price of 2 in This Category! Save USD 7395.00!
From 30 Sep 2020 : The Regular Rate is USD 7995.00
Special Offer! – 3 Delegates For The Price of 2 in This Category! Save USD7995.00!
Note: All fees stated include luncheons, refreshments and complete set of documentation. It does not include the cost of accommodation, visa fees and travel.
Register Now!
To register, please submit the following details to thomasng@globalportsforum.com:
Name:
Position:
Organization:
Address:
Tel:
Fax:
Email:
What Best Describes Your Industry Sector?:
Billing information:
For cheque payments: To be made payable to 'Global Ports Forum Pte. Ltd.' Please do not send post-dated cheque.
For telegraphic transfers:
Account Name: Global Ports Forum Pte. Ltd.,
Account No. : 695 477 141 001.
Beneficiary Bank: Oversea-Chinese Banking Corporation Limited, Singapore. (Swift: OCBCSGSG),
Address : 65 Chulia Street #01-00, OCBC Centre, Singapore 049513.
Please supply confirmation via email of the TT from your bank. Transmitting bank charges must be paid by sender. Please quote both delegate and company name as reference.
Kindly note that as we are providing a special rate for 'early bird' sign up, we will need to receive your company payment by 29 Sep 2020 to enjoy the discount.
Look forward to welcoming you at the GPF Port Wildlife Protection Executive Program!
Kind regards
Thomas Ng
Chairman
The Global Ports Forum
GLOBAL PORTS FORUM PTE. LTD.
10 Anson Road
#27-15
International Plaza
Singapore 079903
Website: www.globalportsforum.com/
Mobile: +65 9684 3289
DID: +65 65197662
Fax: +65 6725 8438
Email: thomasng@globalportsforum.com
Terms & Conditions:
No delegate registration will be accepted without completing registration details and full payment.
Upon receipt of your registration details and full payment, further programme information will be emailed to you including your proforma invoice and, if required, a letter of invitation for entry visa application.
Delegates will not be admitted unless payment has been received in Full.
Flights, Airport Transfers and Accommodation are not included in your delegate registration fee.
Refund Policy – a reimbursement of the registration fee, minus administrative charges will only be made if the participant has notified Global Ports Forum Pte. Ltd. in writing that he/she is unable to attend the event no less than 45 days prior to the commencement of the event. No cancellation is allowed after that, but a replacement with another participant is allowed.
This programme is subject to change without notice, E&O.E.
Organiser of GPF Executive Program in Port Wildlife Protection, Nov 29 - Dec 3, 2020, Dubai, UAE. Exclusive. Intensive. Small Group. (Online Workshop available)
Global Ports Forum Pte Ltd
(GPF) is committed to improving global ports and furthering the interests of ports globally!
GPF offers an overview of emerging trends in the ports industry covering ports, harbours and terminals across the globe.
Collaborating with Port Authorities around the world, the Global Ports Forum today bring together members from the ports ecosystem and organises quality port related events, executive workshops and short courses.
Working in collaboration with our senior port experts, we also provide port consultancy services, feasibility studies, survey and research.
Yours sincerely,
Thomas Ng
Global Port Singapore