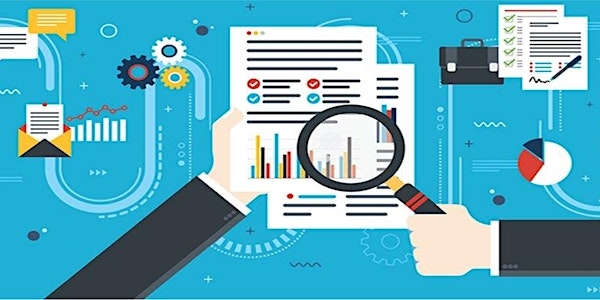 GPF Global Ports CIO Executive Prog, Mar 27-31,2023, Dubai, UAE
Introducing the GPF Global Ports CIO Executive Program, Mar 27-31,2023 Dubai, UAE . Intensive. Small Group.
When and where
Location
Four Points by Sheraton Sheikh Zayed Road, Dubai Sheikh Zayed Road Dubai, Dubai United Arab Emirates
About this event
Introducing the GPF Global Ports CIO Executive Program, Mar 27-31,2023 Dubai, UAE. Intensive. Small Group. 
Introducing the GPF Global Ports CIO Executive Program, Mar 27-31,2023 Dubai, UAE. Intensive. Small Group.
Introducing the GPF Global Ports CIO Executive Program, Mar 27-31,2023 Dubai, UAE. Intensive. Small Group.
Dear industry colleagues
Introducing the GPF Global Ports CIO Executive Program, Mar 27-31,2023 Dubai UAE., Intensive. Small Group.
With exponential growth in the business volume, Ports and Terminals all over the world have witnessed a paradigm shift from traditional labour intensive to automated, mechanized and technology driven industry, during last five decades.
Organizational dynamics and structures have undergone corresponding structural reforms with The Chief Information Officer assuming greater responsibilities and the role of CIO becoming increasingly important for effective and efficient performance of the ports and terminals. Port users, customers and port communities are increasingly demanding "SMART PORT" services and solutions and in this context, the CIO assumes the role of the chief architect to transform existing ports and build new ports, terminals and systems which are technology centred and IT driven.
Objectives of the CIO Program·       
Preparing CIOs to learn to drive strategic transformation across port / terminal  organizations through skills of technology innovation and leadership.
        Prepare the Port/Terminal managers to understand international benchmarks in port / terminal efficiency parameters and customer perspective thereof
        Analyse major technological developments in shipping and their direct influence on ports and terminals
        Learn about increasing role of technological tools and applications in the process of investment decisions for ports and terminals development, master planning, efficient operations, customer relations leading to achievement of financial objectives.
        Understand advancement of technologies and preparing port organizations to be ready to meet requirements of customers and face challenges of technological disruptions.
        Learn to anticipate and respond to complex and rapidly changes issues in technology and IT systems.
        Evaluate requirement and relevance of IT and Technology options and develop long term plan and strategy for the ports and terminals technologies.
        Learn to leverage technology innovations to create competitive advantage in ports and terminals.
Methodology
        Combination of class-room training, interactive sessions, group discussions, case studies will be used. Advance reading material will be provided by e-mail to the participants. Case studies from leading ports and terminals of dry and liquid bulk and container terminals, will be extensively used for practical understanding of the participants.
Who should attend
Senior and middle level managers from Ports and Terminals who are responsible for implementation of technological, information and IT systems, support and solutions. Master planning, Engineering services, Operations, Marketing & Customer Services, Finance, HR managers making extensive use of technology and IT and vendors supplying equipment and business solutions to ports and terminals are expected to derive benefit from this program.
Program Structure
Day 1 – Module 1
        Trends and technological developments in World Maritime Trade. Understanding major technological disruptions leading to Changing roles of Ports as vital link in international logistics and supply chain. Relevance and significance of technological innovations in Master Planning of ports and terminals in their enhanced roles of integrated maritime infrastructure.
        Applications of major technologies in different types of Ports, nature of business, customers served; ownership and operations structure of ports.
Day 1 – Module 2
        Market dynamics and elements impacting Ports Business – significance and use of technologies to optimize resources in order to minimize adverse impact of market forces. Preparation of dynamic Technology and IT Master Plan for phased development of the port as per defined corporate objectives.
        Implementation of technology and IT Master Plan and process of Maritime infrastructure development. Intermodal infrastructure development. Integration of technology and IT Master plan with each phase and each part of port development.
        Customers Value Migration in moving from manual trucks to driverless vehicles and fully automated rail / intermodal operations poses a challenge to CIO.
Day 2 – Module 3
        Multi-functional role of CIO in Port organization – Leading organizational change and transformation, redefining / re-engineering work processes to promote the culture of a process driven rather than personality driven port organization in order to eliminate subjective decision making, aligning technology and IT master plan with port organization strategic plan.
        Working with customers and shipping lines who bring in innovative technologies in their own services, requires the CIO to provide flexibility and adaptability in their own systems.
        Real examples of Port organization transformation with technology and IT implementation would facilitate clear understanding and significance of the role of CIO.
Day 2 – Module 4
        Aligning Technology Master Plan and Enterprise Architectural Plan and IT resources to facilitate achievement of performance targets – common pitfalls and strategy to overcome these mistakes.
        Technology Master Plan and Economic Development Strategies – Market mapping, market positioning, USP building and value proposition building.
        Technology Master Plan and Economic Development Strategies – Capex, Revenue projection, Opex and financial feasibility and modelling.
        Technology Master Plan – Transports and Intermodal development – Hinterland mapping and assessment of market potential. Hinterland connectivity development for sustainable infrastructure development.
Day 3 – Module 5
As Port & Terminal investment, development, operations are increasingly becoming more complex due to fast paced technological advancements as well as greater degree of redundancy, the role of today's CIO has migrated from being supervisory or overseeing technology implementation to becoming strategic identifiers and acquirers of technology. A vast variety of technology areas in the ports' infrastructure, superstructure and equipment requires detailed attention. This module will identify technology options available for ports and terminals and help to evaluate cost benefit analysis of the available options along with strategy to optimize technology and IT implementation.
Day 3 – Module 6
Based on the cost benefit analysis, relevance of technology / IT and depending on technology master plan for the port / terminal, CIO would need to select vendors as strategic partners of port Services and solutions. Evaluation and selection of vendors offering technologies from project construction to cargo handling equipment; software development to informatics for effective and timely decision making; Artificial Intelligence to Internet of Things and Terminal Operating Systems for superior performance and customer service; is a high priority area for the CIO.
Through interactive discussions, Modules 5 and 6 will address the issue of technology and IT acquisitions for the port/terminal
Day 4 – Module 7
Standard Operating Processes (SOPs) are strategic inputs and foundation stones for technology and IT systems. CIO needs to closely interact with all users – operations, engineering, marketing & customer services, accounts, compliance teams and define SOPs based on which suitable technologies and IT applications can be adopted in operating processes.
Day 4 – Module 8
Due to reduction of technology cycle time, innovations and implementation of technology and IT system for the ports and terminals needs quick action. As Port communities, users and customers go through value migration from superior technologies like 5G, it becomes increasingly important for the CIO to build agile and responsive systems.With technology becoming an integral part of infrastructure, superstructure, equipment and operations, level of automation keeps increasing.This module covers automation in quay cranes, stake yards, gate complex as well as applications of E-Commerce, E-Business, M-Commerce, E-Government solutions with standards and systems implementation from strategic perspective.
Day 5 – Module 9
Strategy, Leadership and communication – one of the biggest problems faced by CIO is lack of end users' interest / commitment to the new system / process / technology. Possibly, major reason for such indifferent attitude on part of users is, lack of their own internal clarity and lack of understanding of their own requirement / problems. Often CIOs are expected to come up with solutions on trivial or badly defined problem areas. Live case study and discussion would facilitate the participants' ability to strategize communication channels with end users and gain full support from the users of technology and IT systems as well as budgetary approvals from management using Internet as medium of communication and interaction among Port communities.
Day 5 – Module 10
Maritime industry as a whole including ports and terminals are faced with high risk of cyber attacks. While higher automation, digitization and artificial intelligence lead to better performance and productivity; they are highly vulnerable to cyber attacks. Maersk Line, world largest container shipping company followed by Cosco operations in Long Beach were adversely impacted due to cyber breach. Port of Barcelona, Spain and Port of San Diego, USA experienced cyber disruptions. Several nations have come up with data protection legislations. For the CIO, cyber security and building resilient systems are greatly important.CIOs need to strive to continuously create awareness about cyber security among all users and drill down to prepare risk analysis and mitigation of cyber risks. Case study will show different cyber threats, their actors and impacts & damages along with protective steps to defend information and information systems. Case study will also discuss steps being taken to protect the systems, build resilience and their capabilities for problem detection and corrective reaction.
PROJECT REPORT
At the end of the 5 days training program, each participant will be given a topic on ports / terminal industry. Participants would be required to prepare a project report and submit the same within a period of 3 months for critical evaluation and review by the course director, who will award suitable grade to each participant as per contents and quality of the project report.
ELIGIBILITY FOR CERTIFIED GLOBAL PORTS MANAGER (CGPM) for participants of the GPF Global Ports CIO Executive Program
CGPM program is governed by a Qualification Review Board (QRB) which comprises leading international experts from Ports and Terminals industry and academicians. Upon satisfying the criteria and requirements of the QRB and subject to the level of competency and responsibility, successful participants will be permitted to undertake the 5 days GPF Global Ports CIO Executive Program.
On completion of the 5 days GPF Global Ports CIO Executive Program program, participants will prepare a submit a project report. On approval of the project report by the QRB, the participants will be awarded the CGPM title. CGPM holders are entitled to use the title of CGPM in recognition of their competence.
PROGRAM DIRECTORS (subject to final confirmation)
Thomas Ng
Thomas Ng has over 28 years of training & consulting experience in the ports and shipping industry – in developing innovative solutions for players within the ports & shipping industry,   — in areas of planning & redesign, customer services and business operations; and delivering results.
He is the present Chairman of The Global Ports Forum (GPF). Since 2008, Thomas founded and launched the GPF, a platform where all ports stakeholders in the ecosystem- port customers, port authorities, port operators, port people, port suppliers & service providers are gathered together to discuss about issues furthering the interests of ports globally.
Thomas is proven and well-respected in the ports & shipping circles — recognized for his in-depth industry knowledge and far-reaching personal industry network and linkages.
Thomas is invited regularly as speaker & facilitator at Ports conferences, roundtable and executive workshops. He spoke recently at Transport Intelligence 2013 Infrastructure panel, together with senior executives from World Bank & UPS, Container Depot Association Singapore Conference 2014 on ports and infrastructure, Tank Storage Conference in 2015 and Roundtable on Smart ports & ships and Internet of Things in Jun 2016.
On a professional level, Thomas founded the non-government voluntary organization — The Global Ports Council (GPC) in 2008. As of today, over 192 C-level executives globally presents themselves as members of our council. Our prestigious list of Council members are as follows:
http://globalportsforum.com/the-global-ports-council/
Thomas is also a veteran Chartered member (since 2001 )of the Chartered Institute of Logistics & Transport Singapore. He serves as a Board Member of the Singapore Branch of Chartered Institute of Logistics & Transport for over 18 years.
Ng Koon Seng
Ng Koon Seng (FCA Singapore, FCCA UK, FCPA Australia) has over 30 years of experience in a global logistics, ocean freight operations and container transportation conglomerate. He has a wealth of international experience from his career in shipping, global container equipment operation; process Optimization, end to end finance system setup for the shipping business start-up operation, transformation, change management, merger & acquisitions and divestures. He was engaged by Jurong Port Pte Ltd in year 2014 as a Finance system lead and business process consultant for a Joint Venture start up Port/Terminal project, providing finance IT project management and translate user requirements into solution concept, prepare training manuals specific to each finance processes and setting up the finance organization, Multi-Purpose Port/Terminal billing system and implementation of the real time integrated Enterprise financial full system from scratch through end to end finance process innovation and design, develop innovation and out-of-box solutions, lean and digitize, user & finance-friendly administration, workflow integrated for Marunda Center Terminal – PT. Pelabuhan Tegar Indonesia, the 1st private international & domestic multi-purpose seaport which focusing in General Cargo & Bulk Cargo (dry & liquid) in greater Jakarta area. The port is a joint venture between Marunda Center Industrial Estate (www. marundacenter.com) Indonesia and Jurong Port Pte Ltd (www.jp.com.sg) a leading international multi-purpose port operator in Singapore. The integrated port billing and finance system is up and live in Marundra Center Terminal.
He was also tasked to do research on the Ports in Thailand, training, financial modelling with Activity-based costing Analysis for the Aggregates and sand Terminal project.
Mr Ng spent 25 years of his career with NOL/APL, a world leader in shipping and logistics services with annual turnover of US$8b., holding various senior management positions from liners services, special cargoes, freight forwarding, shipping agencies, manage PSA's appropriated Berth scheme for shipping consortia to global equipment operation including M&A of APL, lead Post Merger integration and transformation of the NOL/APL global equipment operation, depots, trucking, rail, land and intermodal operation which involved more than US$1.5 Billion worth of operational cost globally. Head of the NOL global equipment management and achieved significant hard core saving per company's testimonial thru dynamics operational modelling.
15th GPF Anniversary Special. Pay for Two participants, another Two comes free. No other promotion applicable.
Costs:
On or Before 27 Jan 2023: The 'Early Bird' Rate is USD7995.00 – Save USD800!
Special Offer! – 3 Delegates For The Price of 2 in This Category! Save USD 7995.00!
From 28 Jan 2023: The Regular Rate is USD 8795.00
Special Offer! – 3 Delegates For The Price of 2 in This Category! Save USD8795.00!
Note: All fees stated include luncheons, refreshments and complete set of documentation. It does not include the cost of accommodation, visa fees and travel.
Register Now!
To register, please submit the following details to thomasng@globalportsforum.com:
Name:
Position:
Organisation:
Address:
Tel:
Fax:
Email:
What Best Describes Your Industry Sector?:
Billing information:
For cheque payments: To be made payable to 'Global Ports Forum Pte. Ltd.' Please do not send post-dated cheque.
For telegraphic transfers:
Account Name:             Global Ports Forum Pte. Ltd.,
Account No. :                695 477 141 001.
Beneficiary Bank:          Oversea-Chinese Banking Corporation Limited, Singapore. (Swift: OCBCSGSG),
Address : 65 Chulia Street #01-00, OCBC Centre, Singapore 049513.
Please supply confirmation via email of the TT from your bank. Transmitting bank charges must be paid by sender. Please quote both delegate and company name as reference.
Kindly note that as we are providing a special rate for 'early bird' sign up, we will need to receive your company payment by 27 Jan 2022 to enjoy the discount.
Look forward to welcoming you at the Global Ports CIO executive programme!
Kind regards
Thomas Ng
Chairman
The Global Ports Forum
GLOBAL PORTS FORUM PTE. LTD.
10 Anson Road
#18-11
International Plaza
Singapore 079903
Website: www.globalportsforum.com/
Mobile: +65 9684 3289
DID:    +65 65197662
Fax:    +65 6725 8438
Email:  thomasng@globalportsforum.com
Terms & Conditions:
No delegate registration will be accepted without completing registration details and full payment.
Upon receipt of your registration details and full payment, further programme information will be emailed to you including your proforma invoice and, if required, a letter of invitation for entry visa application.
Delegates will not be admitted unless payment has been received in Full.
Flights, Airport Transfers and Accommodation are not included in your delegate registration fee.
Refund Policy – a reimbursement of the registration fee, minus administrative charges will only be made if the participant has notified Global Ports Forum Pte. Ltd. in writing that he/she is unable to attend the event no less than 45 days prior to the commencement of the event.
No cancellation is allowed after that, but a replacement with another participant is allowed.
This programme is subject to change without notice, E&O.E.