Description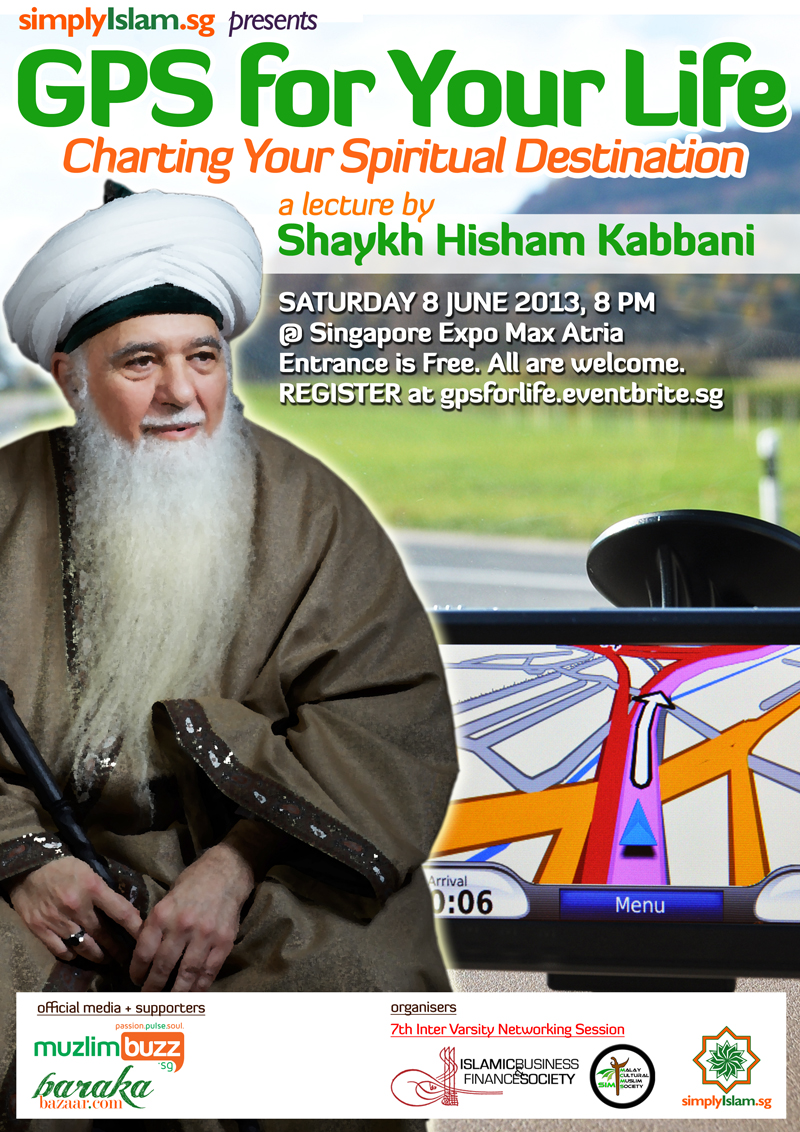 Topic: GPS For Your Life: Charting Your Spiritual Destination
Date: Saturday 8 June 2013
Time: 8 pm
Venue: Singapore Expo Max Atria
Speaker: Shaykh Muhammad Hisham Kabbani (click for bio)
GPS means 'Global Positioning System', a space-based satellite navigation system that provides location and time information in all weather conditions, anywhere on or near the Earth. It's a tool many drivers in Singapore use to navigate their way around Singapore and the region. Similarly in life, we need to find a 'GPS' or tools that we can use to navigate our spiritual life comfortably.
This lecture seeks to discuss our need to seek for the Divine. In so doing, we need to chart our journey and destination to achieve maximum spiritual and heavenly benefit. The lecture will also address the following:
Trace the historical understanding and significance of Islamic spirituality.

Emphasise the importance to seek knowledge and guidance, and the application of esteemed human values.

Highlight values and practices that the seeker can apply in his/her life.

Discuss challenges and strategies towards applying our knowledge and spirituality to our life in the modern world.
Shaykh Hisham Kabbani will expound on the path of discovering God – seeking to experience the presence of God, the beauty of Islam, serenity and solace, all through an understanding of submission to the One God.
For any enquiries, please email info@simplyislam.sg or call 65474407.
Admission is free but registration is required!
**Singapore Expo is packed this weekend with events. As much as possible, please do not drive to the lecture and take public transport instead.