Completion of the workshop enables participants to apply CBT skills on clients with depression and / or anxiety.
About this event
Workshop Date: 10, 16, 17, 23 & 24 January 2021 (Saturday & Sunday)
Time: 9am to 6pm
Workshop Overview:
The aim of this workshop is to provide participants with an understanding of the theory and practice of Cognitive Behaviour Therapy (CBT). In addition to sound theoretical knowledge, participants will learn the essential core skills required to practice CBT clinically.
CBT is a highly structured, short-term, present-oriented psychological therapy (aka psychotherapy) that aims to resolve a client's presenting issues by modifying dysfunctional thoughts and behaviours. CBT is one of the most evidence-based research psychotherapy shown to be effective in treating a variety of disorders, particularly clinical depression and anxiety disorders.
This workshop is for participants who would like to practice CBT but do not have the necessary training. This workshop may also be useful for teachers, management, leadership teams, parents or and individuals who are passionate about people and want to help others achieve more meaningful results in life.
Workshop Entry Requirements:
Anyone of the followings:
Psychology diploma graduates (Ngee Ann / Temasek Polytechnic)
Undergraduate Psychology students
Participants with a bachelor degree from any discipline with an interest in the Helping Profession
ACA / APACS / SPS Members without CBT background
Workshop Content:
This workshop will cover the following areas:
Introduction to Counselling Micro-skills
Theories & Application of Cognitive Therapy
Theories & Application of Behavioural Therapy
Cognitive Behaviour Therapy: Bringing it together
Application of CBT on Depression & Anxiety
Ethics of Counselling & Psychotherapy
Participants would be fully equipped with CBT knowledge and skills upon completing the workshop. Graduates from this programme will be able to handle the various applications of CBT on clients suffering from possible symptoms such as Depression and/or Anxiety. Other psychological issues such as Anger Management, Insomnia, Obsessive-Compulsive Disorder (OCD), and Post-traumatic Stress Disorders (PTSD) will also be covered.
Upon graduation, graduates may seek clinical supervision with APACS clinical supervisor to further hone their CBT skills, and register themselves as a member of APACS.
Lesson Plan:
The delivery of this workshop is designed to be equivalent to a post-graduate module. This workshop comprised of a mixture of lectures, skills training, demonstration, role-play, class presentation, and self-directed learning.
Delivery:
Forty (40) hours of contact time over a period of five days for lectures, skills training, demonstrations, practice role-plays, discussions, and class presentation.
Ten (10) hours of self-directed learning, and class assignments.
Award:
Upon successful completion of the workshop, each participant would receive:
A Graduate Certificate in Psychotherapeutic Approaches (Cognitive Behaviour Therapy)
A Letter indicating your successful completion of both the workshop and the Australia Counselling Association (ACA)'s ten (10) Ongoing Professional Development (OPD) hours.
Accreditation and Recognition:
Australian Counselling Association (ACA)
Association of Psychotherapists And Counsellors (Singapore) (APACS)
Facilitator: Mr James Chong
Early bird and student concession rate available. Please enquire for more details.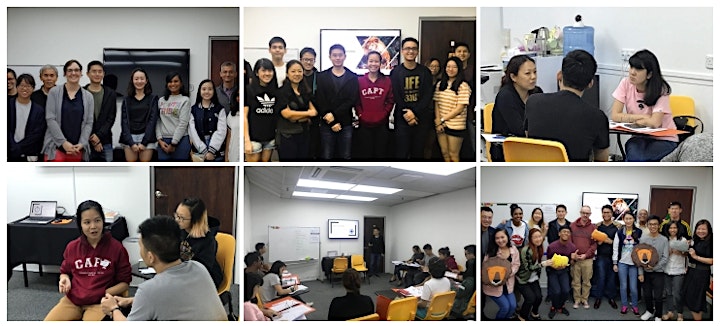 Organiser of Graduate Certificate in Psychotherapeutic Approaches (CBT Specialisation)
The Lion Mind is a non-profit organisation (NPO). It's three aims are
(1) to strengthen an individual's positive mind and coping mechanism
(2) to provide the platform for practicing clinicians to gain the necessary competencies in providing clinical care
(3) and to outreach to the public on the importance of a healthy mind
The Lion Mind is a corporate member of the Association of Psychotherapists And Counsellors (Singapore) (APACS). This enables us to bring the highest standard of clinical care to our clients, and to provide quality community outreach and education to the general public.