Swap, don't shop, for a better future!
About this event
JOIN US FOR THE GREAT SINGAPORE SWAP!
We all have stuff knocking around at home - stuff we don't use or don't really like, but it's such a waste to throw it out! Enter the Great Singapore Swap.
CLOOP FASHION SWAP
Got clothes still in mint condition that you haven't worn for a long time? Swap it at Cloop.sg's Fashion Swap! Bring 5-10 items in clean, good condition. For $35, you can swap for up to 10 preloved items. You can also just drop in to purchase preloved clothes at $10 per piece.
Please note that if you want to donate clothes without swapping, you'll need to contact Cloop first. (no dumping please!).
Register for Fashion Swap at : bit.ly/3gUxq1R
BOOKS & BEER BOOK SWAP
Or perhaps your bookshelves are bursting, but you want to keep reading! Books & Beer to the rescue. Swap, read, and enjoy a cold one!
Books & Beer has refined the idea of a book swop to incorporate all that book lovers should enjoy: the exchange and passing on of books they love and authors they enjoy - or well, don't wish to have on their bookshelves any longer; the sharing of mystic and wonder and intellectualism - with the like-minded and the awed; and the coming together of an eclectic mix - the eccentric and the electric and whoever you may be.
So come read and recycle, rehydrate and be regaled. The 4 Rs we all firmly believe in - in varying orders of importance.
Reach out for registration at booksandbeersingapore@gmail.com
https://www.facebook.com/booksandbeersingapore/
Register for Book Swap here: tinyurl.com/booksandbeergreatSGswap
CRANE LIVING HOME DECOR BARGAINS
Great bargains available on Crane Living Home decor items!
FREE REGISTRATION IS FOR ENTRY TO THE EVENT ONLY. Registration is essential as we are practising safe distancing and crowd control measures. Please keep your mask on unless eating or drinking. Stay in your designated group.
You are welcome to register just to shop, if you prefer not to swap :) we welcome you!
Please note: If you are registering for either the Book Swap or Fashion Swap, you do not have to register for an additional entry slot. Your registration for the Book Swap and Fashion Swap allows you automatic access into the shopping area.
Sessions will be separated into GROUPS OF TWO PAX. Please do not intermingle outside of your designated group. Keep your mask on during the session. Your hosts will refrain from close personal contact for all groups.
No F&B will be permitted til after 18 August.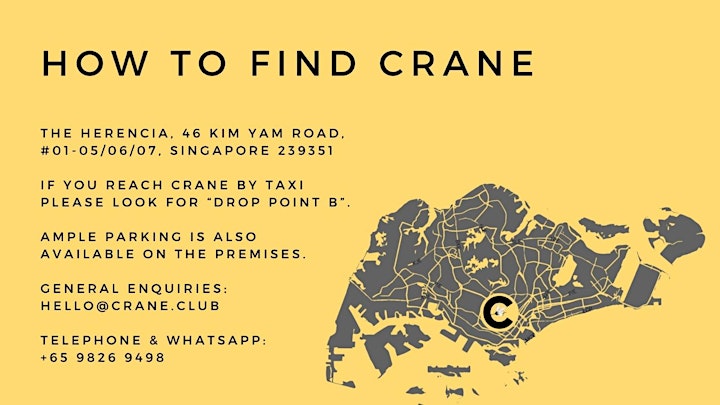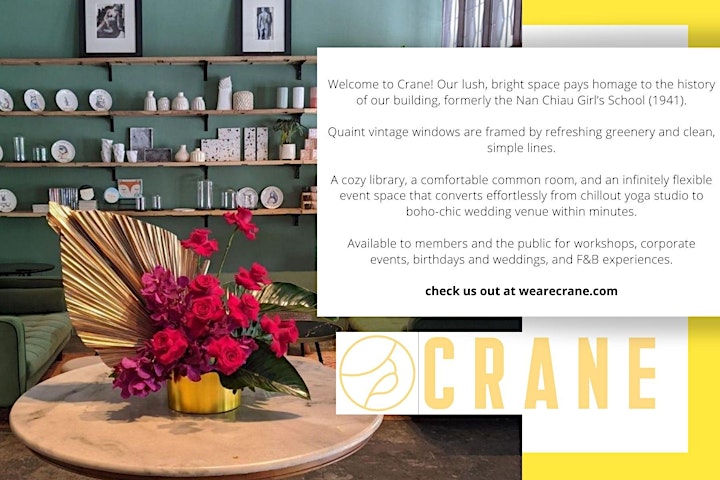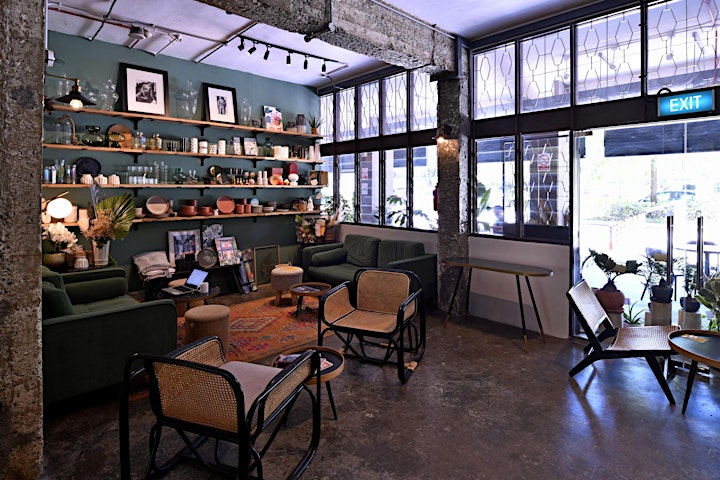 Organiser of Great Singapore Swap!