Event Information
Location
Fuji Xerox Towers
80 Anson Road
Singapore 079907
Singapore
Description
Progressing on SDGs through GRI Sustainability Reporting
Global Compact Network Singapore (GCNS) will be holding two half-day training workshops with GRI's Knowledge Director, Ms. Alyson Slater.
This workshop has been designed to clarify how companies can link the GRI Standards and Sustainable Development Goals (SDGs). The workshop is a half day event and is aimed at sustainability report preparers and professionals in the field of Corporate Sustainability and Sustainability Management.
Register for your selected workshop on 28 August or 31 August 2017! Participants will receive GRI's official Letter of Completion after completing the half-day workshop.
---
Learning Objectives
Workshop participants must be able to apply the gained knowledge from workshops in their daily work. The specific goals of the workshop are to:
Understand the Sustainable Development Goals (SDGs) in the business context

Discover the purpose of corporate sustainability reporting and how it contributes towards sustainable development and the SDGs

Navigate the modular structure of the GRI Sustainability Reporting Standards (GRI Standards)

Understand the linkages between SDGs and the GRI Standards and know how to use the GRI Standards to report on business-relevant SDGs

Examples of how companies are using the GRI Standards to report on their contributions to the SDGs today

Overview of the demand for information about private sector contribution to development

GRI's ongoing actions and future plans for building out the business reporting standards in support of the SDGs
---
Alyson Slater, Director, Knowledge and Emerging Markets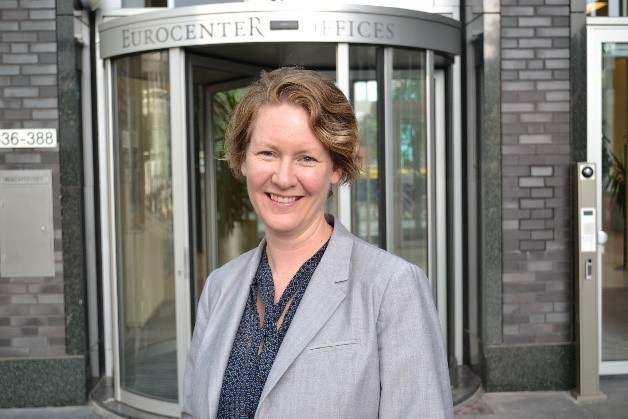 Alyson heads GRI's Knowledge Unit, which collects and mobilizes the vast knowledge and experience found within GRI's multi-stakeholder network and staff about reporting. The group drives GRI's research and subject matter expertise, and provides a steady flow of knowledge products to support reporting organizations, data users, and thought leaders as they seek to optimize their use of GRI's Sustainability Reporting Standards and the resulting reported data. Alyson is also responsible for GRI's Emerging Market Regional Hubs in Hispanic America, Africa and South East Asia.
Before returning to GRI in 2014, Alyson spent five years in Asia on various assignments: with CSR Asia working on inclusive business models; with the Alliance for Financial Inclusion (AFI) working on financial system policy and regulation for the poor; and in support of H.M. Queen Máxima of the Netherlands in her role as the UNSG's Special Advocate for Inclusive Finance for Development. Alyson was GRI's Director of Strategy and Communications from 2001 to 2007. Prior to joining GRI she spent a year at the World Business Council for Sustainable Development (WBCSD) in Geneva.
Alyson received her Master's Degree from the University of British Columbia, and an honors Bachelor of Arts degree from McGill University, both in Canada.
Date and Time
Location
Fuji Xerox Towers
80 Anson Road
Singapore 079907
Singapore