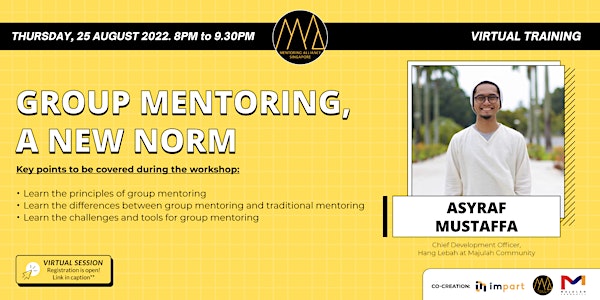 Group Mentoring, A New Norm
NOTE - This programme will be conducted virtually. Please register with your accurate particulars in order to access the link.
About this event
How do mentors impact more youth in any given period of time?
Group Mentoring!
How is it different from traditional 1 on 1 mentoring? What are the key things and challenges that mentors have to look out for?
Keen to learn more? Join us in this workshop to learn the basics and practical insights to group mentoring!
Learn the principles of group mentoring
Learn the differences between group mentoring and traditional mentoring
Learn the challenges and tools for group mentoring
Please kindly note class size is subject to a minimum of 15 candidates and a maximum of 40 attendees, to ensure meaningful exchanges, learning and sharing.
In the event that class minimum numbers are not achieved, MASg will contact all registered participants to inform them of a change in schedules one week in advance, and you will be given the option to join any subsequent scheduled sessions.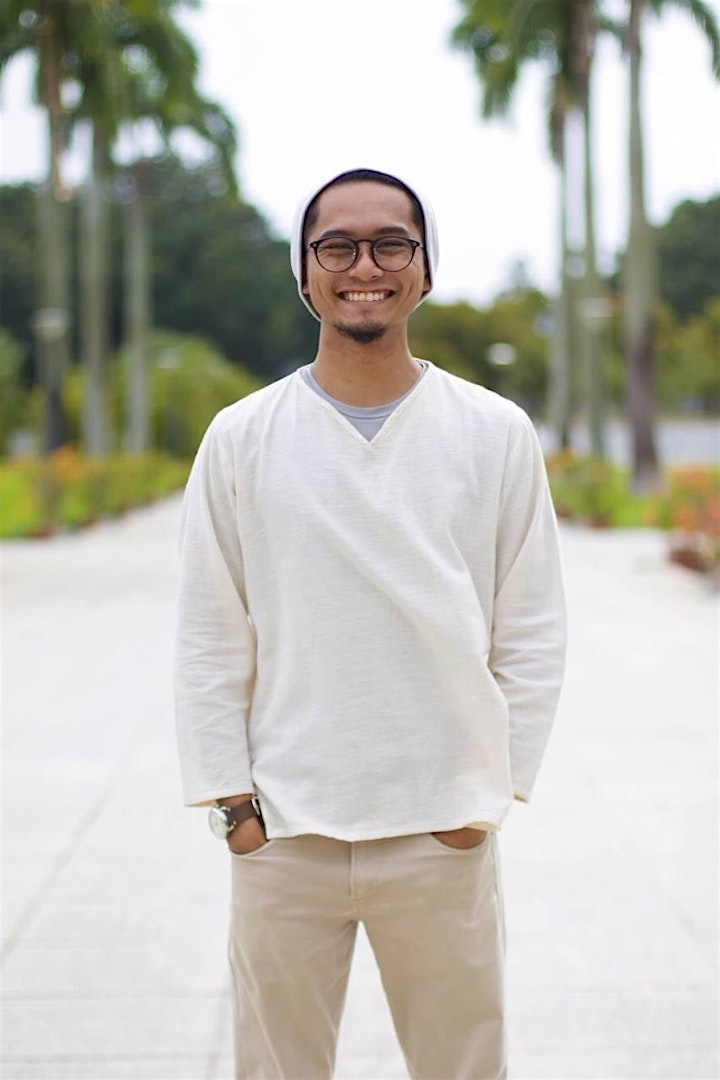 Asyraf Mustaffa is currently the Chief Development Officer with Majulah Community, ensuring programmes for youths are sustainable and impactful, and providing mentors with resources to allow them to guide and mentor youths better. In his free time, he enjoys rock climbing, and the occasional cup (or three) of coffee.
This workshop is brought to you by: