Description
NETLINK NBN TRUST

NetLink NBN Trust's nationwide network is the foundation of Singapore's Next Generation Nationwide Broadband Network ("Next Gen NBN"), over which ultra-high-speed internet access is delivered throughout mainland Singapore and its connected islands.

The Trust Group designs, builds, owns and operates the passive fibre network infrastructure (comprising ducts, manholes, fibre cables and Central Offices) of Singapore's Next Gen NBN. The Trust Group's extensive network provides nationwide coverage to residential homes and non-residential premises in mainland Singapore and its connected islands.

NetLink NBN Trust listed on the Main Board of the Singapore Exchange Securities Trading Limited on 19 July 2017, and is a constituent of the FTSE ST Large & Mid Cap Index, FTSE ST Singapore Shariah Index and the MSCI Global Small Cap – Singapore Index.

Broad Outline of Presentation
In this session, NetLink NBN Trust will be covering the following topics:
Introduction to NetLink NBN Trust

Financial Highlights

Outlook
Presenters




Mr. Tong Yew Heng, Chief Executive Officer

Mr. Tong has been the CEO of NetLink Trust since January 2016. In this role, he is responsible for the overall leadership and performance of NLT. Mr. Tong brings with him more than 20 years of experience from senior management positions in various industries. Prior to this, Mr. Tong was Executive Vice President, Corporate & Market Development, of Singapore Technologies Electronics Limited. Before that, he was CEO of CitySpring Infrastructure Trust.

Mr. Tong graduated with a Bachelor of Engineering (Honours) degree from the University of Strathclyde in the United Kingdom and holds a Master of Business Administration degree from Nanyang Technological University. He also attended the Programme for Executive Development at the International Institute of Management Development, Switzerland and is a member of the Institute of Singapore Chartered Accountants.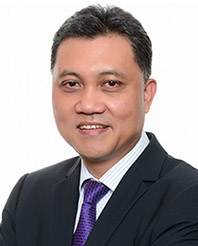 Mr Lester Wong, Chief Financial Officer

Mr. Wong oversees the financial and select corporate functions, including Procurement & Warehousing, Corporate Planning & Risk, Business Planning, Treasury, Investor Relations, and Internal Audit.

Mr. Wong has more than 20 years of experience in corporate finance and accounting. Prior to NetLink Trust, Mr. Wong was the CFO at United Engineers Limited. He also served as Group CFO at Tat Hong Holdings Ltd, and CFO at WBL Corporation Limited, where he was also the Group General Manager, Corporate Development & Investor Relations.

Mr. Wong is a member of the Institute of Singapore Chartered Accountants. He majored in Accountancy and graduated with a Bachelor of Science from Indiana University (Bloomington) and obtained his Master of Business Administration from the University of Chicago.


Event Details:
Date: 24 May 2019, Friday
Time: 12 pm - 2 pm
Venue: Level 6, Raffles City Tower