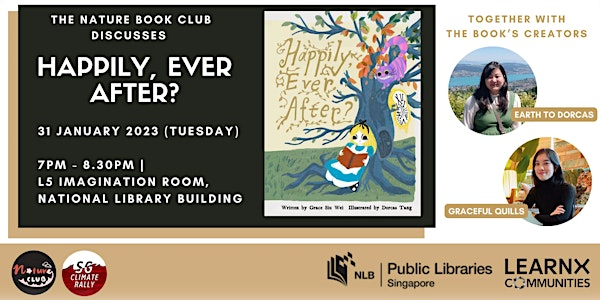 Happily, Ever After? | The Nature Book Club
Meet local author Grace Siu Wei and illustrator Dorcas Tang, who will take us through their new book, Happily, Ever After?
By GoLibrary | National Library Board, Singapore
Date and time
Tue, 31 Jan 2023 19:00 - 20:30 +08
Location
National Library - Imagination 100 Victoria Street Singapore, 188064 Singapore
About this event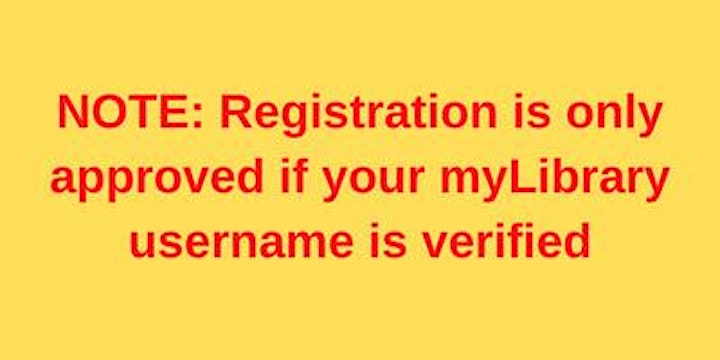 Important Notice
This programme/event is open to members of the National Library Board, Singapore. Please ensure you have your myLibrary username on hand before proceeding with the registration. If you do not have a myLibrary username, you can create one here: https://account.nlb.gov.sg/.
"Still there is sustenance and grace in the present,
Providence in food though far from Eden;
Deep valleys that brim with beauty and life,
Our source of solace in trouble and strife."
— A Promised Eden (on eco-optimism)
The sheer scale and urgency of the climate crisis can seem overwhelming, especially for those who care deeply about it. In the midst of our long and gruelling fight against climate change, many of us feel strong eco-emotions such as grief, paralysis and anger, and these emotions can affect our mental health and ability to take part in climate action.
Happily, Ever After? by Grace Siu Wei and Dorcas Tang, is a collection of poems centred around these eco-emotions. Explored through familiar fairytale creatures and tropes, this collection seeks to acknowledge the intense feelings that one might experience, questioning if there is an end to our emotions in the uncertain fate of our homeland.
Although the conversation around climate change often emphasises facts and science, understanding it through the lens of emotions is also important to uncover hidden truths about what is right or wrong, learn more about ourselves, and empathise with the many lives that are affected. After all, the lack of an emotional connection with the natural world around us is one of the root causes of the crisis.
Join us for a discussion with Grace and Dorcas on the relationship between emotions and environmentalism, and be prepared to share your own experiences with eco-emotions too!
Please be prepared to actively participate in these book discussions. You can read the book ahead of the session, or just come with a curious mind to share your thoughts on this topic! The book will be available for purchase at this session.
*Excerpts will be sent to you beforehand
About the organiser
The National Library Board (NLB) manages a network of 28 libraries, the National Library and the National Archives of Singapore. NLB promotes reading, learning and information literacy by providing a trusted, accessible and globally-connected library and information service through the National Library and a comprehensive network of libraries.