Description
FREE! HAPPY Workout (Tampines) - Sept 26-Nov 28 (Wed)
HAPPY = Healthy Ageing Promotion Program for You!
HAPPY is a dual-tasked exercise program developed in Japan to help seniors stay physically and mentally well.
Dual-task exercises comprise of activities that involve simultaneous physical and cognitive tasks. An example would be stepping on the spot and counting out loud. This stimulates the parts of the brain responsible for physical movement coordination and cognitive functions.
The hippocampus in the brain responsible for short- and long-term memory is stimulated.
Evidence has shown that dual-task exercises have emore beneficial effects than single-task exercises.
(Souce: Effects of combined physical and cognitive training on fitness and neuropsychological outcome in healthy older adults. Clin. Interv. Ageing 2016, 11: 1287-1299)
---
Dates: Sept 26-Nov 28 (Wed), 10 sessions
Time: 9:30am-11am
Venue: Blk 475 Tampines Street 44 Void Deck
FREE!
---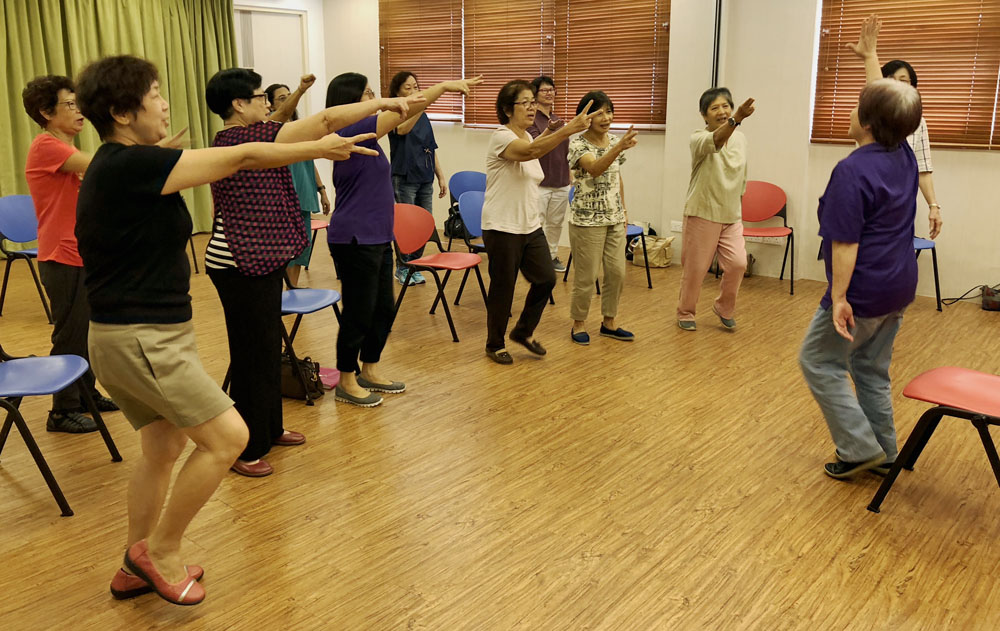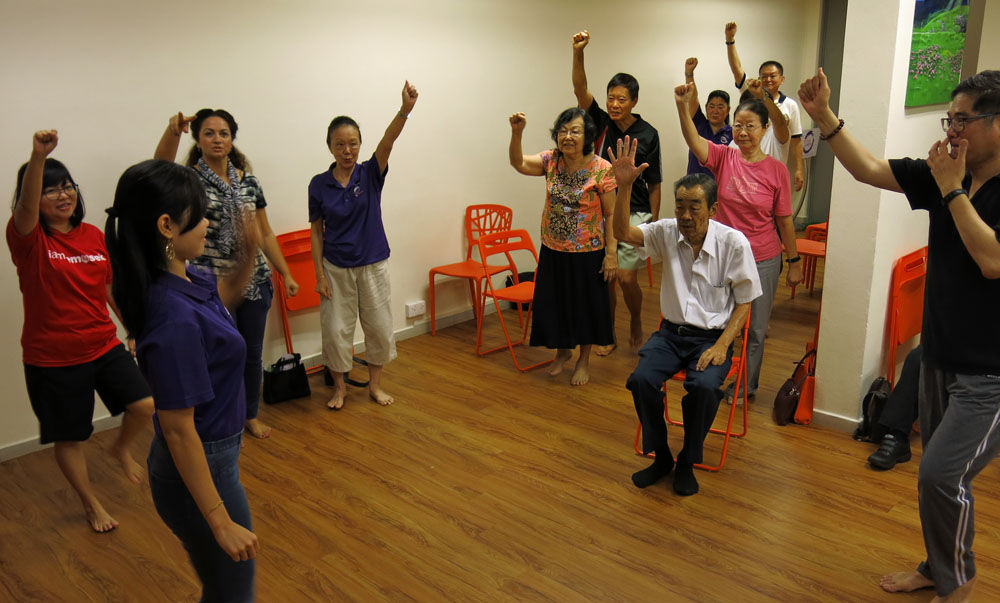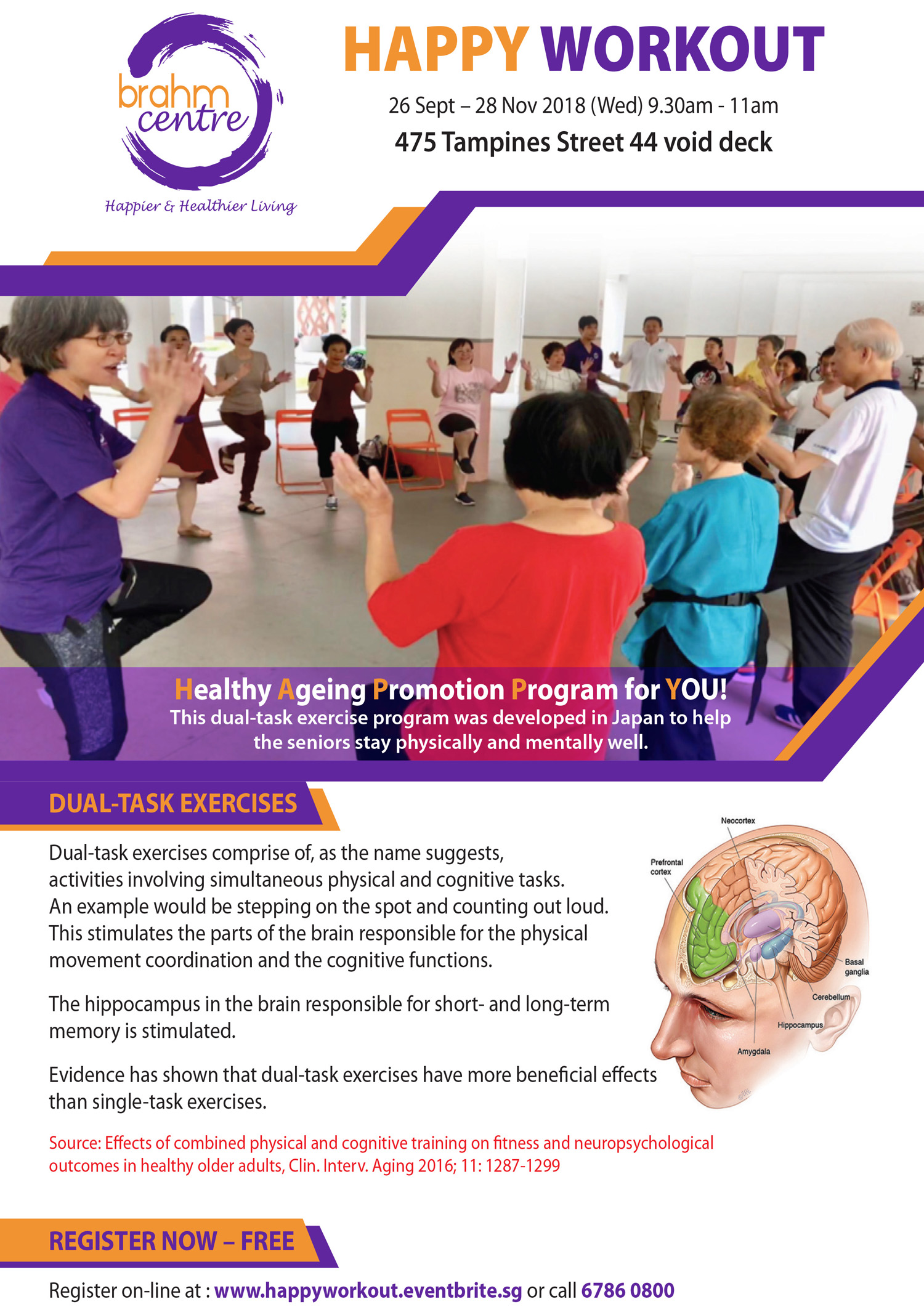 ---
Please Note:
ALL PAYMENTS ARE NON-REFUNDABLE
Partners: