HAPPY Workout (Jan - Mar 2022) 3 Apr to 26 Jun (NO class on 29 May).
About this event
HAPPY Workout via Zoom
Sessions start from Sat 8 Jan to 26 Mar 2022, from 10.30am to noon via Zoom. Please make sure your mobile and email address are correct as participants will be sent the Zoom link before the class begins. On-site sessions will only be conducted if there are a minimum of 10 people. Otherwise, the sessions will be via Zoom only.
HAPPY stands for Healthy Ageing Promotion Programme for YOU! The programme, designed in Nagoya, Japan, was developed to help that region cope with an increase in the number of seniors dealing with mental health problems ranging from depression to dementia/Alzheimer's.
Dual-task exercises are activities where the individual performs a physical and a mental task. An example would be stepping on the spot and counting out loud. This stimulates the parts of the brain responsible for the physical movement coordination and the cognitive functions. Evidence has shown that a dual-task exercise, such as the HAPPY programme, has a more beneficial effect than a single-task exercise.
Though targeted at people above 50 years of age, everyone can participate and benefit from the programme.
Organiser of HAPPY Workout via Zoom (Jan- Mar 2022)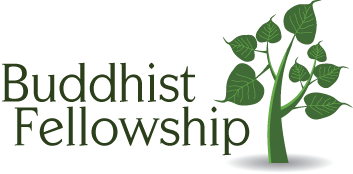 BUDDHIST FELLOWSHIP (BF) is a non-sectarian Buddhist organisation. Our membership consists of like-minded Buddhists from various traditions who share the Buddha Dhamma to promote the path of higher happiness and spiritual fellowship.
DHAMMA
Recognising how the world has changed and yet the Dhamma remains relevant, Buddhist Fellowship strives to ensure that the Dhamma is propagated in contemporary language and forms.
COMMUNITY
Buddhist Fellowship prides itself in being an organisation that dares to be different, embarking on new, revoluntionary projects and activities that benefit the community and constantly striving to meet the needs of its members.
LEADERSHIP
Recognising the need to start Dhamma education from young, Buddhist Fellowship has three programs to cater from pre-school to 25 years. The programs are led by Exco members and volunteers.
CONTACT US
1. Buddhist Fellowship West Centre (main centre)
2 Telok Blangah Street 31
#02-00 Yeo's Building
Singapore 108942
Email: info@buddhistfellowship.org | Tel: +65 6278 0900 | Fax: +65 6278 0102
Office Opening Hours:
Mon: closed
Tue-Fri: 10am to 8pm
Sat-Sun: 10 am to 5.00pm
2. Buddhist Fellowship East Centre @ Mitra
160 Paya Lebar Road
#08-03 Orion Building
Singapore 409022
BF East Centre is open whenever there is program in session.
IMPORTANT: Buddhist Fellowship uses Eventbrite portal to manage registrations. Whilst all events are listed as "free" in Eventbrite, please refer to program description to check whether a program/course/class is payable or free.