Description
NOTE: If you have been linked here to RSVP for the event about Nature Contained, please go to http://naturecontained.eventbrite.sg. Apologies for the inconvenience caused.


HARD CHOICES
Challenging the Singapore Consensus
Discussion on a new book to be published by NUS Press
The political and policy consensus that the PAP government has maintained over five decades of independence appears to be fraying. The assumptions that underpin Singaporean exceptionalism are no longer accepted as readily as before.
Equally, the challenges that Singapore faces defy easy answers. This collection of essays suggests that a far-reaching rethinking of the country's policies and institutions is necessary, even if it weakens the very consensus that enabled Singapore's success over the last fifty years.


Join authors Donald Low and Sudhir Thomas Vadaketh for a discussion of their new book, led by Dr David Skilling of the Landfall Strategy Group.

EVENT DETAILS

Date: April 22, 2014
Time: 6:00pm to 7:30pm
Venue: Bookhaven, NUS U-Town
Light refreshments will be provided. The book will be on sale during the event at a special discount.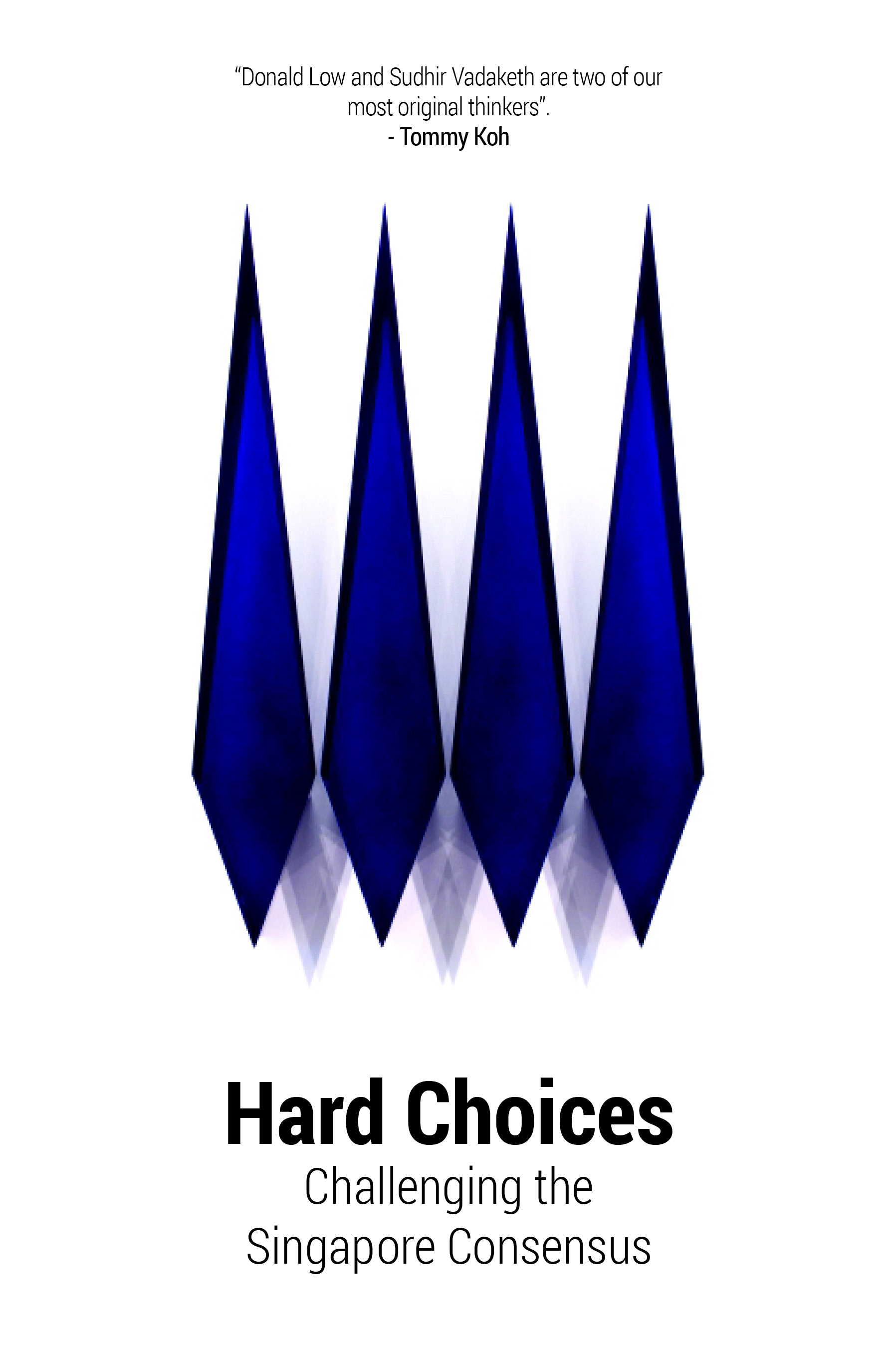 Hard Choices: Challenging the Singapore Consensus
A new book from Donald Low and Sudhir Thomas Vadaketh
With contributions by Linda Lim and P.J. Thum



"Donald Low and Sudhir Vadaketh are
two of our most original thinkers."

- Tommy Koh
Donald LOW is Associate Dean for executive education and research at the Lee Kuan Yew School of Public Policy, National University of Singapore.

Sudhir Thomas VADAKETH is the author of Floating on a Malayan Breeze: Travels in Malaysia and Singapore.