Description
Great News for KLCCRG
We have partnered with the Team @ Fitin30 to give a METAFIT Program.

7.00AM REGISTRATION
7.20AM INTRODUCTION TO Metafit
7.30AM Warmup (1 Lap @ KLCC Park)
7.0AM METAFIT TRAINING
8.10AM COOL DOWN (Chillout)
8.30AM Optional breakfast/coffee @ Traders Hotel (On The Go Cafe) ONLY RM11.00


**Bring Water Bottle, Yoga Mat & Towel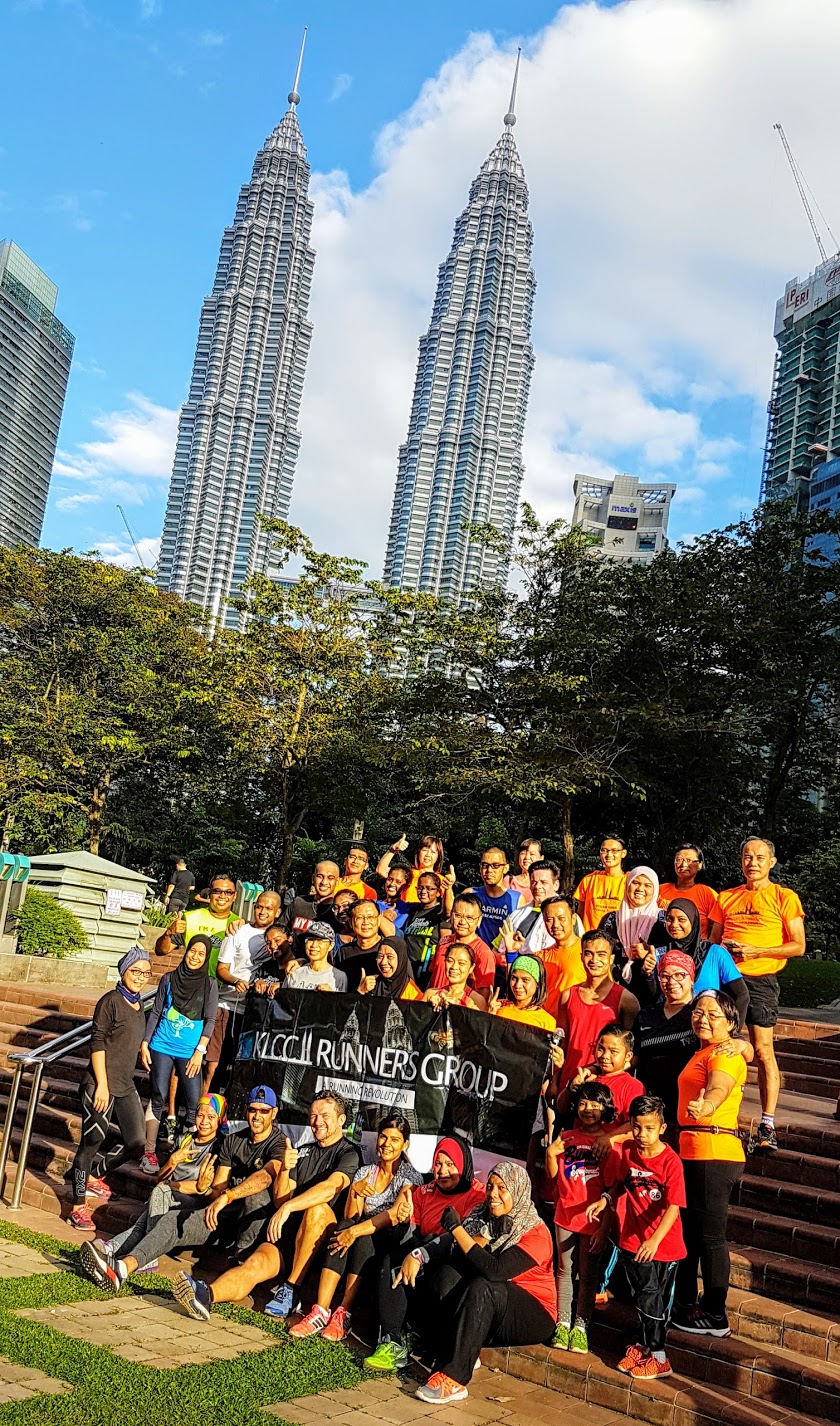 __________________________________
Metafit HIIT Training - FAQ's
What is HIIT?
HIIT is an acronym for High Intensity Interval Training – this type of training involves intervals of short-burst high-intensity activity interspersed by recovery that aims to improve aerobic fitness. Because intensity is high, the duration of a HIIT is short – any longer than 30 minutes and it's not a HIIT workout. Metafit™ workouts are based on the HIIT principle that results in an efficient and effective form of exercise.
Do I need to be fit to do a Metafit™ session?
No. The exercises performed in a Metafit™ session can be regressed or progressed to suit all fitness levels and abilities. Everyone is different and has their own strengths and weaknesses – you work to your maximum and the Metafit™ coach will ensure you are doing the exercise at a level that is appropriate for you.
What's involved in a Metafit™ workout?
Metafit™ is a selection of bodyweight exercises (think old-school exercises such as push-ups, squats, burpees, etc) done to great music with voice commands. Your metafit™ coach will instruct correct technique for each exercise and assist you with maintaining correct form.
Is it really just 30 minutes?
Yes. All Metafit™ sessions include a dynamic mobilisation warm-up, the main Metafit™ set – depending upon the workout selected can last between 17-23 minutes.
How many times a week should I do a Metafit™ session?
A growing body of research has found that completing 2-3 metafit™ or any HIIT sessions per week has the same or superior health and fitness benefits compared to continuous aerobic exercise. In comparison, the public health recommendation for continuous moderate aerobic exercise is at least 30 minutes a day, 5 times a week.
Do I need any special equipment or clothing?
No, but a water bottle, workout towel and an exercise mat will make your experience a little more comfortable. Please wear good supportive footwear (cross trainers or running shoes are ideal) and exercise or training clothing that is breathable and provides support in all the right places!
Check out our website to find a certified Metafit™ Coach near you.