Description
Yoga is more than just physical exercise, there are many emotional and mental benefits of practising Yoga.

In this session, we will be doing a series of micro-exercises, kriya to detox the body, asanas to warm up and exercise the body. Followed by pranayama to quieten the mind and lastly, a long relaxation for the body and mind.

We have variation for everybody so please do not worry, this class is suitable even for people who has never done yoga. We will slowly progress in our asanas as the weeks go.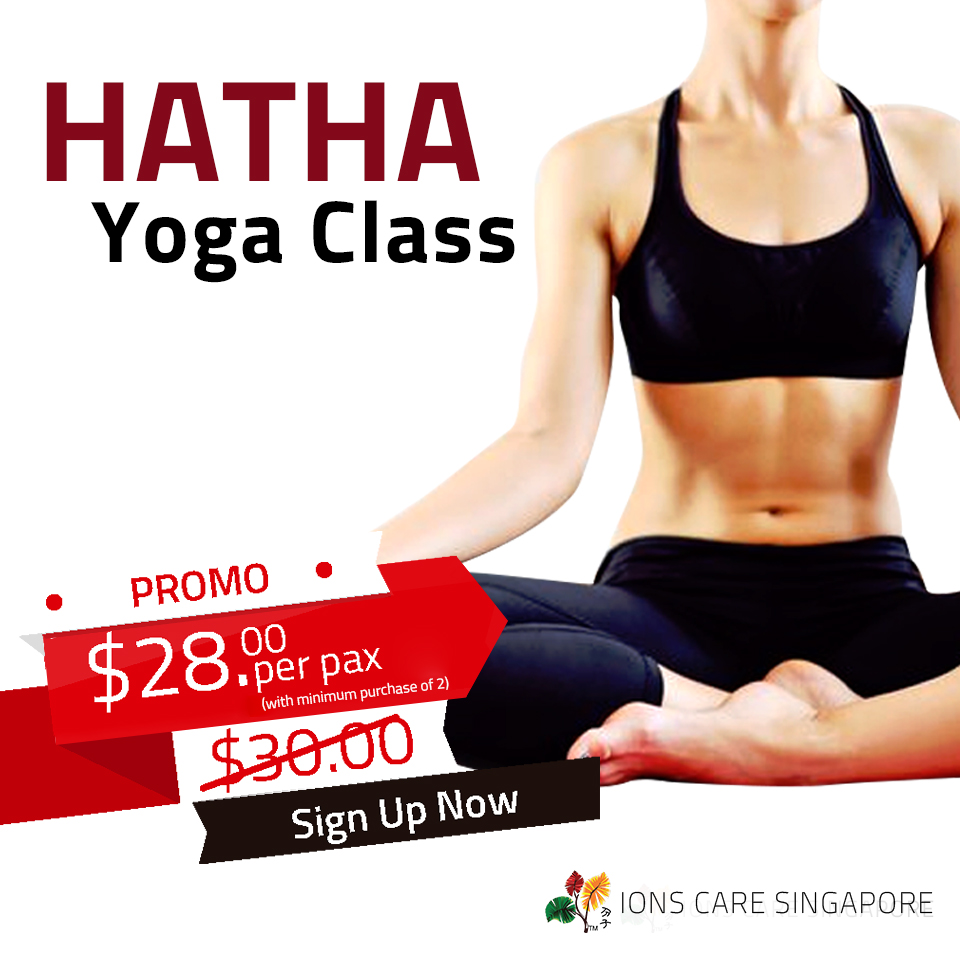 About Our Yoga Instructor: Hwee Hwee
Hwee is a yoga instructor who hurt her wrist, dampening her asana practice and just could not recover it 100% with physiotherapy and Traditional Chinese Medicine. A calling drawn her to Reiki healing and her recovery progressed so much more! Hwee is now an advanced Reiki Level 3 practitioner.
With yoga, Hwee fell in love with the low impact workout (which was gentle for her teenage injured spine). Wanting to know yoga beyond the physical aspects (asanas), she went to one of the oldest yoga school in world, G.S. College of Yoga and Cultural Synthesis, Kaivalydham in Lonavla, Pune, India in 2017 and attained her Hatha Yoga teaching certifications from both Kaivalydham and Quality Council of India (QCI) by Indian Yoga Association. With many injury experiences (she has injured every where possible in her body), she is even more mindful in giving variations and modifications for all body types during asana practice.
Through a long depressive phase at work and a bad relationship in 2013, Hwee searched for a spiritual meaning in her existence, a deeper meaning in life and an identity on this Earth. She often wondered why did she come down to Earth? Is there more to life than this shell that we live in? The search led her to the practice of breath meditation, Rebirthing Breathwork, Vipassana meditation, Kundalini Yoga and many more. She was happier with those practices, however something was still missing.
In 2017, she left her corporate job in search of "herself" and landed in a Gauḍīya Vaiṣṇava temple. Through living as Brahmacharini in the temple, she found her relationship with Lord Krishna in Bhakti Yoga which gave her the true meaning and identity in life. She is now a practising Vaiṣṇavi.
As an advocate of self awareness, she believes that the whole point of practising yoga is to increase self awareness. And hence, the practice between asana (physical exercise) and meditation has integrated into one. It is said that we don't do meditation, meditation happens to us.
Join our Yoga Now with 1+1 to get the PROMO price!


Hurry! Only limited slot available.