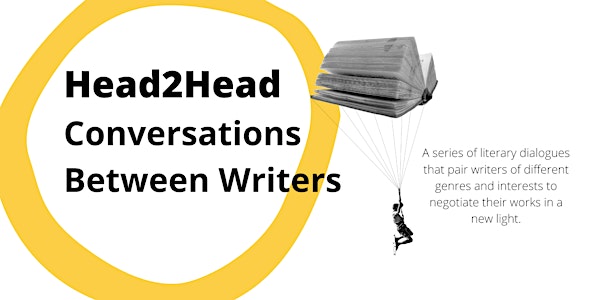 Head2Head | Exploring Inclusivity Through Literature
Do inclusivity story tropes differ from other genres?
About this event

Important Notice
This programme/event is open to members of the National Library Board, Singapore. Please ensure you have your myLibrary username on hand before proceeding with the registration. If you do not have a myLibrary username, you can create one here: https://account.nlb.gov.sg/.
About the Programme
Join the speakers as they share their discourse on inclusivity and acceptance through their works, creating literary spaces that bind the community. Feature titles include
- The House of Little Sisters by Eva Wong Nava
- Making Kin Page 217 - 232 Finding a Home for Sebastien, My Autistic Son: From Peucang Island to Bali by Choo Kah Ying
About the Speaker(s)
Crispin Rodrigues | Poet & Educator
Crispin Rodrigues is a poet, editor and educator. His most recent poetry collection is How Now Blown Crow (2021), a meditation on love, domesticity, ageing and death. He is currently working on a new poetry collection that deals with his mixed heritage.
Eva Wong Nava | Author & Autism Advocate
Eva Wong Nava was born on a tropical island where a merlion spurts water. Her ancestors braved monsoon winds sailing to British Malaya to plant roots in Southeast Asia. When the winds changed, they sailed again and found another home somewhere in the western hemisphere. She combines degrees in literature and art history and writes stories that explore identity, culture, and belonging. Eva has written an award-winning middle-grade novel and several picture books. She lives in London with her family, two scampering squirrels, and a regal fox. You can find out more about her here. (https://evawongnava.com)
Choo Kah Ying | Author, Writing Consultant & Autism Advocate
Formerly an academic research writer in Los Angeles, Kah Ying is a mother, writer/editor, educator, and an advocate. Inspired by her parenting journey of Sebastien, her now 25-year-old autistic son, she has published five books to date. Among her latest works is a chapter in Making Kin : Ecofeminist Essays from Singapore, "Finding a Home for Sebastien, My Autistic Son: From Peucang Island to Bali" . Kah Ying conducts talks and consultations on autism, special education, and parenting. As the founder of A Mother's Wish (https://www.amotherswish.com.sg/), Kah Ying seeks to share accurate insights about autism to autism families and the public, as well as providing families with practical, mental, and emotional support. She funds programmes through the sales of her books, Sebastien's original artworks and related merchandise.
About Head2Head
This series of panel discussions tackle facets of life, from nostalgic fiction writing to urban living, from the spoken word to digital mediums, through words, images and voices. Speakers for this April include Crispin Rodrigues, Cheyenne Alexandria Phillips, Charlene Shepherdson, Daryl Qilin Yam, Eva Wong Nava, Inez Tan, Joshua Ip, Lucas Ho & Choo Kah Ying.

Online Programme/Event Administrative Information
·       This programme is conducted entirely online, and will livestream via National Reading Movement Facebook. The Q & A segment will take place on Zoom. You may access Zoom via the app or using a web browser.
·       Please ensure that you enter a valid email address as you will receive an email with the link to the online programme/event near the day of the programme/event
·       The link of the programme should not be shared with others
·       Do ensure you have a strong internet connection. Using your mobile data is not recommended
The National Library Board, Singapore (NLB) reserves the right in its absolute discretion to disqualify or refuse admission to any registrant without any reason and notice