Healing Negative Energies by International Healer Anne Jones

Wednesday, March 20, 2013 from 10:00 AM to 5:00 PM (Singapore Standard Time Singapore Time)
Event Details
Anne Jones is an international healer, seminar speaker and author of six books on self development and healing. She travels extensively from her home in the New Forest, UK and makes frequent appearances on TV and radio around the world.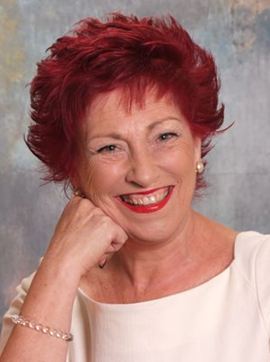 Author of: Heal Yourself, Healing Negative Energies, The Ripple Effect
Opening Your Heart, Soul Connection, The Power of You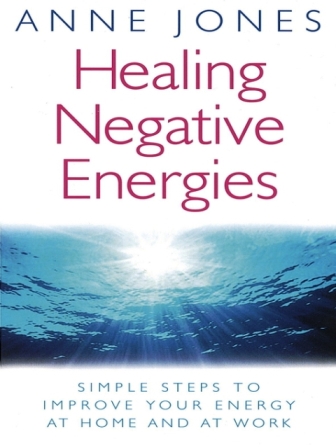 In this one day workshop, Anne Jones will share the techniques she uses to clear and heal the negative forces that can affect your mind, spirit and physical wellbeing.  You will learn how to heal, clear and manage the negative energies that can pervade yourself, your home and your workspace. 
The following topics will be covered:
 1.      Negative Thought Forms
How they are created and why

Dissolving your own negative thought-forms and demons

The art of positivity

How to protect yourself from other people's energies on a daily basis
2.     Clearing Auras and Clearing Rooms
The effects of accidents and traumatic events on personal and spiritual energy

Shock and trauma

How to heal these effects

Incarnate spirits and accidents

 
3.     Addictions and Depression
Alcohol, drugs and other addictions and their effects on the aura

 
4.     Black Magic
What is it and how can we detect it?

Releasing curses

Clearing the karma that attracts this energy
 5.     Buildings
How they hold past experiences

Clearing, smudging and uplifting the energies of homes and offices

De-cluttering and cleaning to detox

Electrically generated negativity – how to manage this in and around your home
 6.     Protection
Powerful sacred Tibetan mantras to prevent psychic attack

Visualisations that protect you as you sleep

Crystals for yourself and your home

Essential Oils – keep your personal energy clear
7.     Uplifting Your Own Energy and Your Home
Crystals

Sound

Invocation
8.     Group Healing and Clearing for the Planet
How we can clear the effects created by mass consciousness fear and hate
9.     Clearing the Karma of our Country, Race and Culture
XXXXXXXXXXXXXXXXXXXXXXXXXXXXXXXXXXXXXXXXXXXXXXXXXXXXXXXXXXXXXXXXXXXXXXXXXXX
Anne Jones will also be providing 1-1 Healing Consultations at the holisitc centre. Please contact us if you would like to make a booking. 
Date

Event

Time

Cost

18 Mar 2013, Mon

Introductory Talk and Healing Meditation

 

7pm – 8.30pm

Complimentary

19 Mar 2013, Tue

Healing Sessions

10am – 5.15pm

$200 / Session (1 Hr)

20 Mar 2013, Wed

Healing Negative Energies Workshop

10am – 5pm

Early Bird - $300 (Book and Pay before 28 Feb 2013)

Normal Price - $350

21 Mar 2013, Thu

Healing Sessions

10am – 5.15pm

$200 / Session (1 Hr)
 For enquiries and bookings, please contact Life By Design Consultancy.
Website: designyourlifecm.com
Facebook: www.facebook.com/Lifebydesignconsultancy
Email: designlifewithcm@yahoo.com
Tel: (65)68849968
When & Where

Life By Design Consultancy
21 Tan Quee Lan Street
#02-06 Heritage Place
Singapore City, Singapore City
Singapore

Wednesday, March 20, 2013 from 10:00 AM to 5:00 PM (Singapore Standard Time Singapore Time)
Add to my calendar