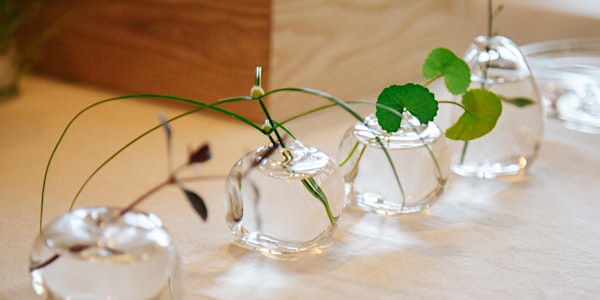 "Healing Remedies & Roadside Beauties" - Workshop by Adeline Kueh
The focus of this presentation is Adeline's research practice in food foraging, healing remedies, and socially embodied practice.
By NTU CCA IdeasFest 2023 FOOD
Date and time
Sunday, February 19 · 10am - 12pm +08
Location
NTU Centre for Contemporary Art Singapore Block 37 Malan Road #01-02 Singapore, 109452 Singapore
About this event
Healing Remedies & Roadside Beauties
The focus of this presentation is Adeline's research practice in food foraging, healing remedies, and socially embodied practice namely with the Roadside Beauties projects, alongside a longstanding attentiveness to the interstitial spaces of care and the intertwining of personal and cultural histories. She will also be looking at the differing expressions and experimentations around nature, food, and healing, specifically in relation to folk and intergenerational food remedies.
By looking at some healing practices, food histories, folk/community knowledge and relations to land, what alternative narratives and creative strategies may be brought to the fore? Could there be a legacy through narrative around food and love language and a way to resurface 'lost knowledge' while bringing together various forms of cross-cultural knowledge? The wildflower/roadside beauties projects (and workshops) are part of Adeline's larger body of works that reconsiders our human-nature relationship in light of climate change, the current pandemic and persistent development in our society. Partly derived from her childhood background as a forager for the family, the cartographic research projects of hers will examine 'foraging' history, and conversations with the participants in the context of the gathering of the flora/fauna, oral tradition and knowledge systems for the (women)folk. It is hoped that alternative knowledge such as healing elements of the flora-fauna would be generative and responsive towards our immediate ecological concerns and for the future generations.
Note to Participants
No preparation is required.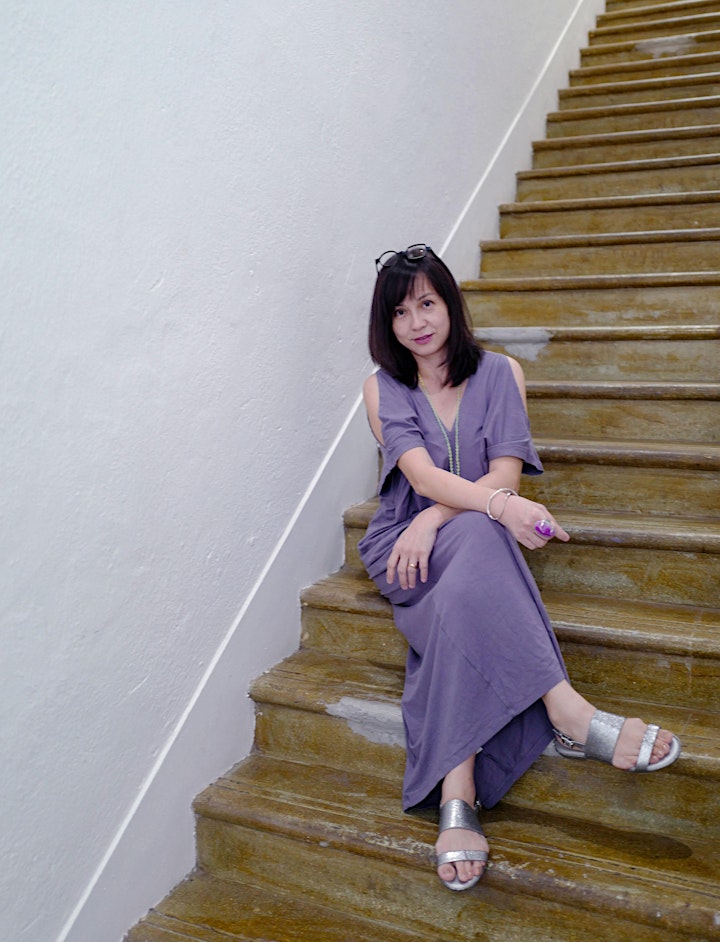 About Adeline Kueh
Adeline Kueh makes installations and socially-embodied works that reconsider the relationship we have with things and rituals around us. Using drawing as a conceptual tool, Adeline looks to cartographies, craft and oral tradition to map out the historical trajectories across time and space through her use of found objects and new productions. As a co-founder of the Critical Craft Collective (Singapore) and the pan-Borneo Serumpun Collective, the centrality of craft in contemporary practice as well as the politics of care are the core focus in her research practice.
Presently a Senior Lecturer with the MA Fine Arts programme at LASALLE College of the Arts, Adeline has exhibited internationally. She was involved in the Word of Mouth exhibition in Venice Biennale (2019), the Passion Made Possible Culture Shaper Tribe Films (Singapore Tourism Board, 2019) and Hermes Singapore (2016). In 2021, Adeline was part of Singapore Tyler Print Institute's Visiting Artists Programme (VAP) Residency.
About the organizer
NTU CCA IdeasFest 2023 FOOD Eat. Sustain. Secure. , conceived in partnership with Singapore-ETH Centre Future Cities Laboratory Global, contemplates on sustainable food systems, climate awareness and solutions for a more sustainable future. Curated by Prof Ute Meta Bauer (NTU CCA and NTU ADM), Magdalena Magiera (NTU CCA), Assoc. Prof Laura Miotto (NTU ADM) and Prof. Thomas Schroepfer (ETH FCL and SUTD)