Description
Care To Go Beyond with Singapore's Public Healthcare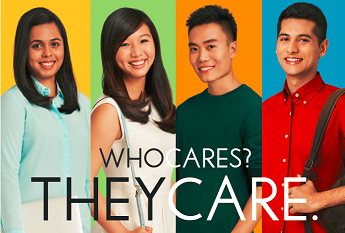 With Singapore's growing and ageing population, our healthcare needs are expected to rise significantly in the coming years. By 2030, close to one million or 1 in 5 Singapore residents will be above the age of 65. We will therefore need to expand public healthcare services and grow a core of healthcare professionals, so as to continue to provide quality and affordable care for all Singaporeans.
MOH Holdings is inviting you to attend our 2016 Healthcare Scholarships Fair, your exclusive platform to have the opportunity to directly engage Nurses, Allied Health Professionals and representatives from the various public healthcare institutions to find out how they make a difference to patients' lives and the different career pathways you can look forward to. MOH Holdings officers will be present to share more about the Healthcare sector and what we have to offer! You will also be able to meet with our scholar ambassadors who will share on their scholarship journey. There will be panel dialogues, career talks, interactive sessions to learn more about the different healthcare disciplines that can help you to make an informed healthcare career choice! You can also sign up for Healthcare Discovery Tours on the spot!
To find out which Allied Health profession you are most suited for, come attend one of our talks to have a more in depth knowledge of what's in a day's work for these professionals!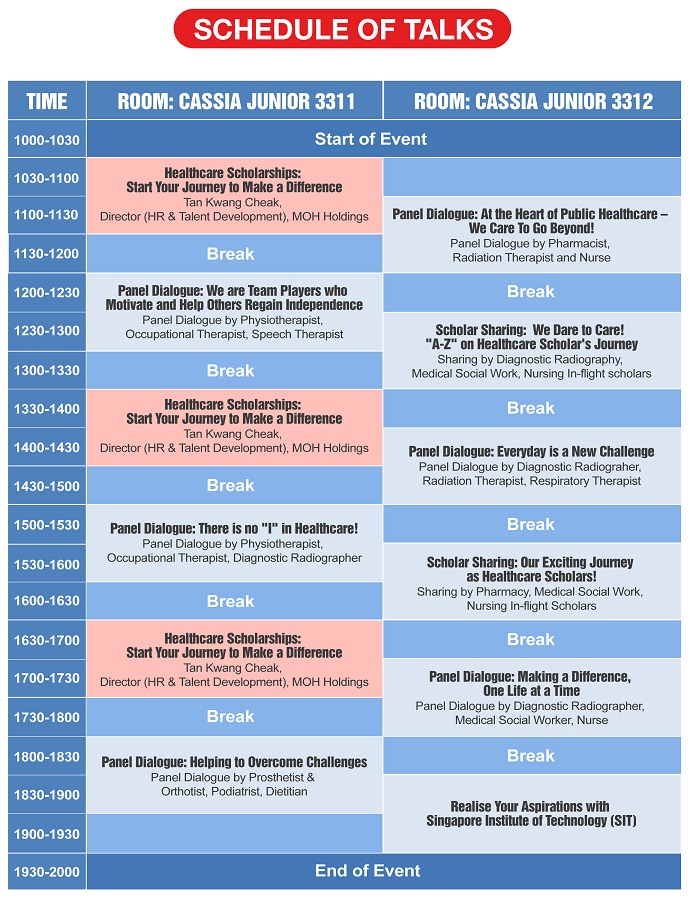 We look forward to seeing you!
RSVP TODAY!