About this Event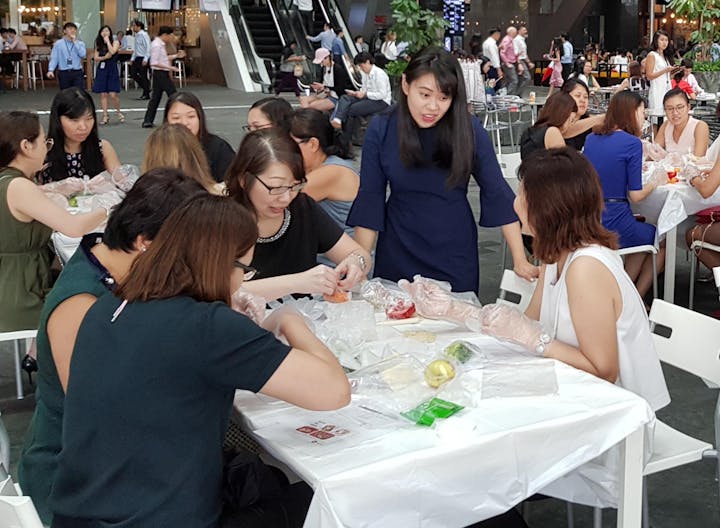 12 Jan, 12.30pm
Healthy Bento Making Workshop
The instructor will share with you tips for healthy living and eating. It will identify various lifestyle illnesses and discuss their causes such as whether sugar is the culprit of obesity. Upon understanding the meaning of "healthy", participants will break into groups of four and create their own bento with imagination and flair. Participants are encouraged to form groups of 4 to attend this workshop.
1月12 日,下午12时3 0分
健康饭盒工作坊
导师将先让你知道成年人的卡路里分量准则、新加坡人肥胖趋势的肇因与风险因素、再有糖分是不是体重增加的祸首?以及健康饮食知多少的讯息。稍微对"健康"有少许的了解后,参加者四人组成一组,发挥想象力,动手学习制作一个可爱健康的饭盒。
About CNY Family Fun 2019
Usher in the Year of the Pig with your family through a fun-filled weekend at the Singapore Chinese Cultural Centre (SCCC)! There are a variety of programmes for all ages – Come with your family and friends to solve puzzles and hunt for the real Cai Shen Ye; or join hands to learn more about our cultural traditions through a series of Chinese New Year-themed craft and cultural workshops from upcycling, bento-making to lion dancing. You can also get to enjoy the tunes of local wind percussion ensemble Reverberance or delight in a special exhibition by local illustrator Ah Guo. What's more, you will get to redeem a limited edition SCCC Red Packet with an original soundtrack that is specially created this year with stamps collected by participating in the activities!
It will definitely not be a "boar-ing" Chinese New Year at SCCC. For more information, please visit www.singaporeccc.org.sg/events