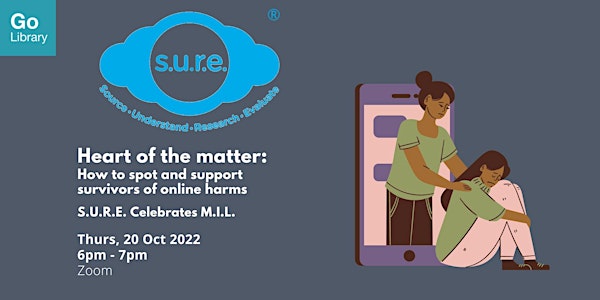 Heart of the matter: How to spot and support survivors of online harms
Find out how to connect and reach out to friends, family members or peers who have experienced online harms.
About this event
Online harms have become more pervasive and have significant effect on survivors' mental health. Join this workshop to find out more about the state of online harms today, misconceptions of victims and how to support those who have experienced it. 
This workshop aims to equip individuals with the basic understanding of what constitutes online harms, in particular, technology-facilitated sexual violence (TFSV), concepts of consent, respect and boundaries generically and in an online space and how can one be an effective peer supporter. They will also get to put the knowledge and skills acquired into use by working on a case study. Through this workshop, we hope that not only does everyone understand the complexity and impacts of online harms, but also, everyone takes an active role in making the online space safer for all. 
About the speaker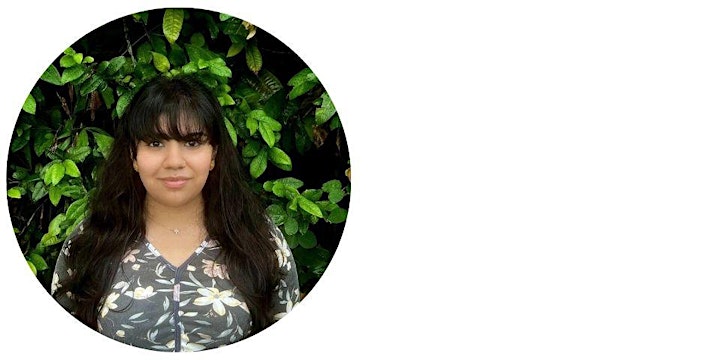 Nisha Rai is currently pursuing Political Science and South Asian Studies at the National University of Singapore (NUS). Her interests lie in gender equality, topics surrounding sexual violence, sexuality, advocacy, socio-politics, governance and public policy. Besides being the Co-President of safeNUS, she is the Vice-President (Engagement) of NUS Students' Political Association (NUSPA), Secretary of NUS South Asian Studies Society. Previously, she was Youth Engagement Workstream Coordinator of the Sunlight AFA, where she was the Project Lead for the Online Harms Workshop for peer supporters in IHLs. She is deeply involved in initiatives and efforts that increase awareness of societal issues, advocate against sexual violence and create a safe space for victim-survivors. 
About S.U.R.E. Celebrates M.I.L.
The rapid advancements in technology and global events have greatly impacted the way we stay connected to and understand the world around us. Online information users today encounter a multitude of challenges – information overload, misinformation and disinformation, online scams, and our own personal biases. 
Want to build up your media and information literacy (M.I.L) skills to tackle these challenges? Join the National Library Board's "S.U.R.E. Celebrates M.I.L." programmes in October 2022, held in conjunction with the UNESCO Global Media and Information Literacy Week 2022. 
This year's theme is "Be S.U.R.E., Stay Connected" and you can learn how to:
Discern and use online information sources
Unpack and avoid scams
Avoid online harms 
Understand news literacy 
About S.U.R.E.
S.U.R.E. stands for Source, Understand, Research and Evaluate, and is an initiative of the National Library Board to educate the public on information literacy. 
For more information and free resources, please visit us at www.sure.nlb.gov.sg
Online Programme/Event Administrative Information
This programme is conducted entirely online. You may access Zoom via the app or using a web browser
Please note that photos and/or videos of this programme and its participants may be taken. By registering for this programme, you agree that NLB may take photographs and/or videos of you (or your child as applicable) and use the images and/or videos including to archive, exhibit and publish them for publicity or any other NLB purposes
Please ensure that you enter a valid email address as you will receive an email with the link to the online programme/event
The link of the programme should not be shared with others
Do ensure you have a strong internet connection. Using your mobile data is not recommended
The National Library Board, Singapore (NLB) reserves the right in its absolute discretion to disqualify or refuse admission to any registrant without any reason and notice