About this Event
Wondering what to do this weekend in Singapore? What about spending a delightful time exploring the beautiful sights around the Singapore River & discovering our city's rich history with fun local guides!
The coronavirus situation has severely impacted the tourism industry in Singapore. In order to extend a helping hand to our local Singaporean tour guides, we at Monster Day Tours have decided to organise a "Special #SG55 Walking Tour".
--------
With the company of our professional tour guides, rediscover Singapore like never before as they breathe life into history with their superb storytelling abilities.
--------
Highlights >> Discover historically-significant monuments, admire the neoclassical architecture of some of the city's best museums, take a relaxing stroll along the Singapore River and hear inspiring stories of a resilient nation that fought against all odds.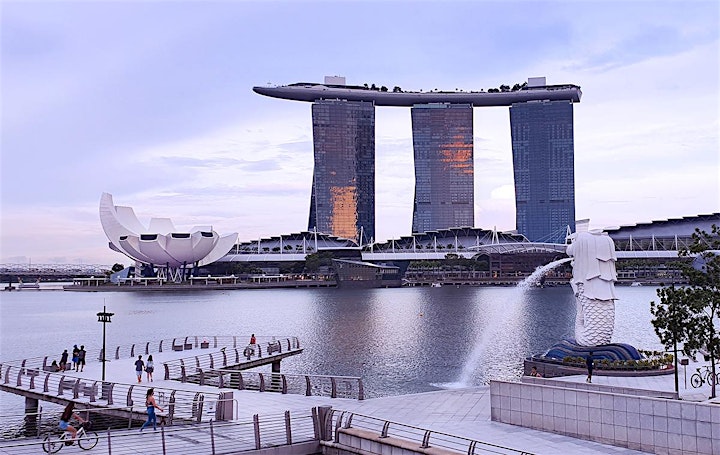 << For Only S$55, bring along 4 other friends or family members for FREE! >>
What Can You Expect From This SG55 Tour?
An immersive experience that brings you to explore hidden spots that are off-the-beaten-track
A fascinating photo journey of art murals, unique architecture and "behind-the-scenes" encounter of daily life
Enhance your knowledge about Singapore and impress your friends with little nuggets of wisdom
A good exercise! Soak in a little sun, breathe in that fresh air and keep yourself active
All tours come with:
Your Warm and Friendly Local Tour Guide
Personal Face Mask
Hand Sanitiser
Complimentary Local Snacks
Lots of fun and insights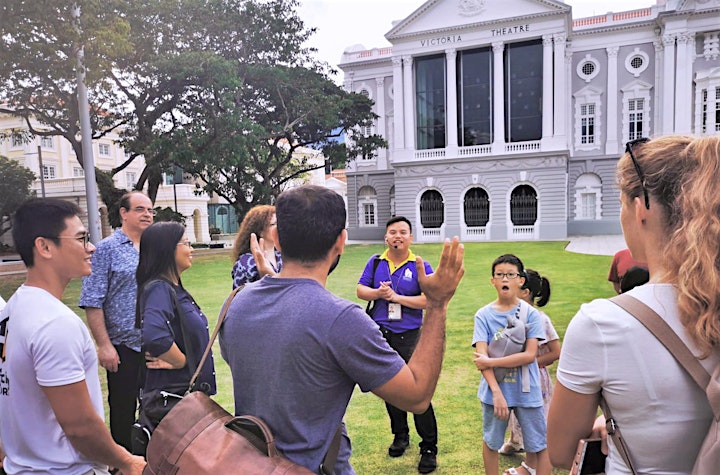 EARLYBIRD OFFER (for the 1st 50 groups)
Free $10 Grab Voucher
2 x Free Tickets to our Virtual Bingo Tour(worth S$20 with a chance to win the Grand Prize of S$1,000)!
* Earlybird offer is until 31st August 2020 only.
* Organiser will reach out separately via email regarding the redemption of offer after booking is made.
>> All proceeds will go to our tour guides. Support our local tour guides, support the struggling local tourism economy and celebrate Singapore's 55th birthday with us by joining our Special Edition #SG55tours !
So, gather your family or friends to make a group of 5 and come take a walk with our passionate local guides. We cannot wait to meet you on our walking tours!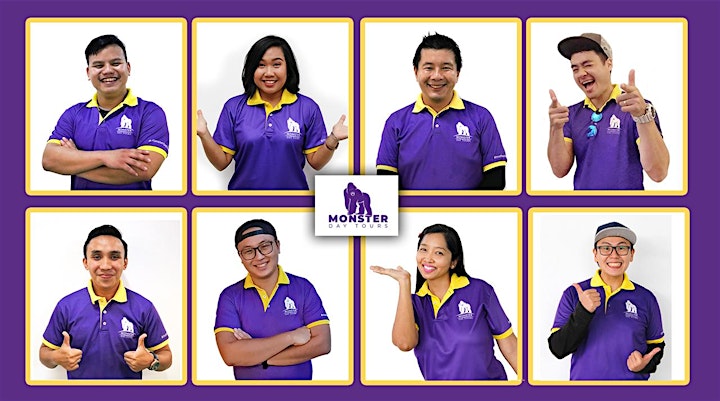 COVID-19 Safety Precautions
In line with the advisory from the Singapore Government, Monster Day Tours will be implementing a series of COVID-19 measures to ensure the safety and well-being of our staff and our guests on all our tours.
Participants are deemed to read, understand and agree to the Terms & Conditions and must adhere to all healthy and safety measures.