Description
Under the HDB's Remaking of Our Heartlands (ROH) programme, 3,480 households living in 31 blocks along Tanglin Halt Road and Commonwealth Drive are selected for Singapore's largest Selective Enbloc Redevelopment Scheme (SERS).

For many of Tanglin Halt's decades-long residents, relocation is a jarring and jittery experience. We are offering a befriending, letter-reading and relocation programme to assist elderly residents relocate to Dawson and ease them in their new neighbourhood.
Hear us out at Hello Dawson Volunteer Recruitment Day!
Venue: Queenstown Community Centre

Time: 2.00pm to 4.00pm

Date/Day: Saturday, 27 April 2019

We will share the different roles, functions and commitment for the programme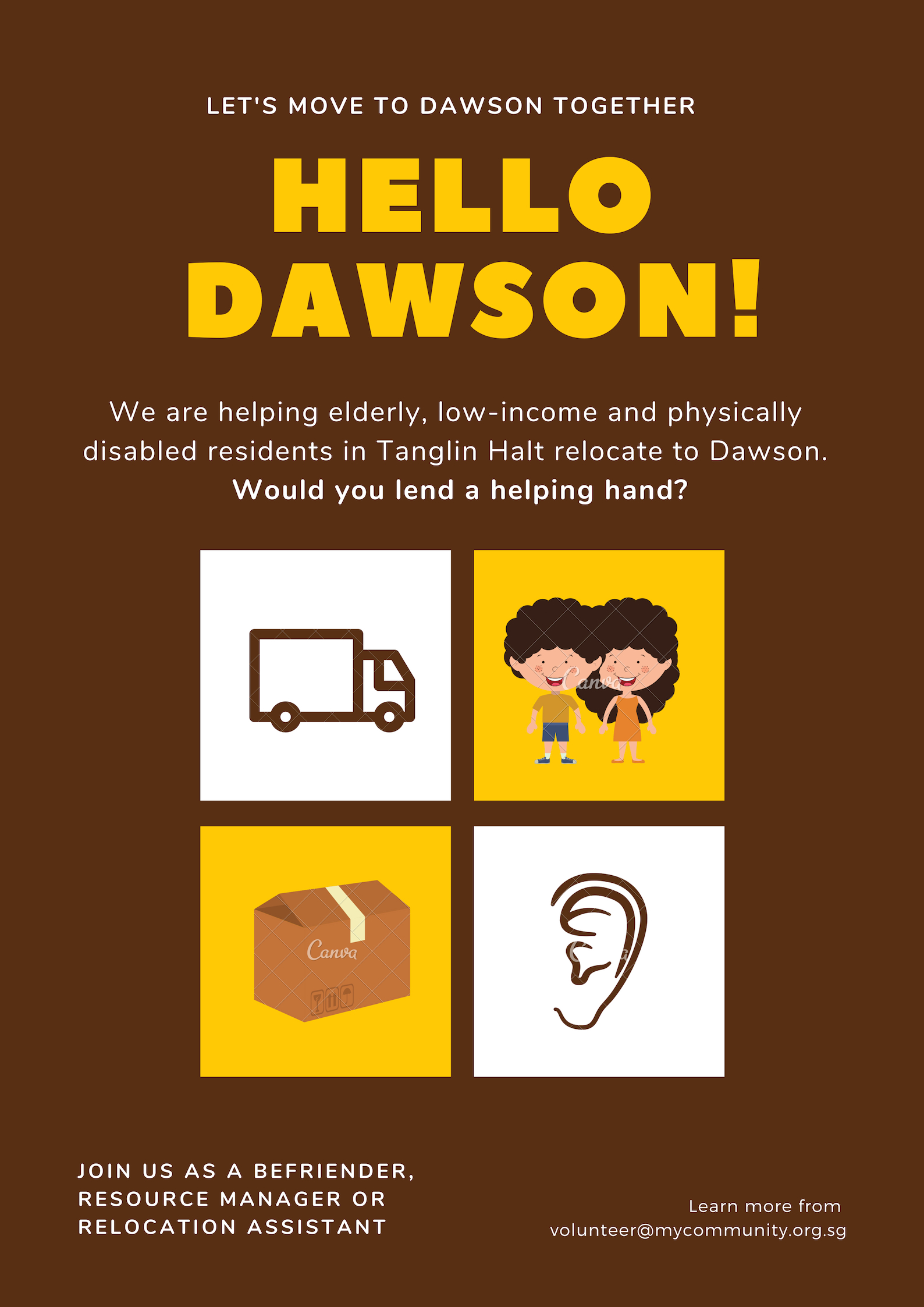 Objectives of Hello Dawson!

Assisting the low-income, elderly and underprivileged segment of the community in Tanglin Halt pack, move and relocate to the new homes in Dawson
Connecting residents with government agencies/help groups
Crowd-pool resources for the relocation
Easing elderly residents in their new neighbourhood in Dawson
For any enquiries, email volunteer@mycommunity.org.sg