About this Event
Covid 19 and global Lockdown are causing a lot of risks to businesses and families.
1: traditional businesses starting to shut down or going into debts.
2: customers' impulse spending is reduced greatly.
3: bosses can't afford to pay prolong inactive staff.
4: Lockdown causes inactivity is bad for health.
5: The well-to-do people not earning from their investment
Which group are you in and how are you affected?
Are you willing to activate your Plan B?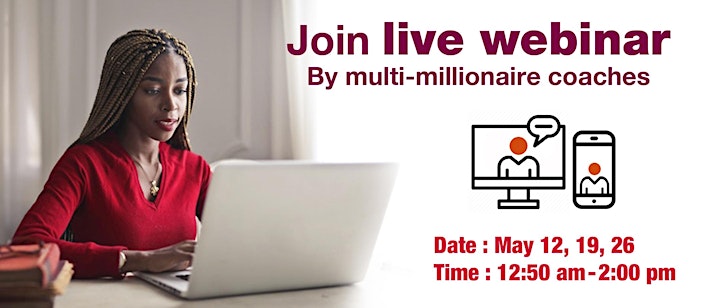 Come on in and discover new cool ideas that could upgrade your life:
How to start your online business without IT knowledge
How to get a bite of the USD 262 billion industry
How to start your own online business without having to build a website
How you could partner with professionals and leverage on their strengths
How YOU CAN LEARN TO BE A MENTOR to others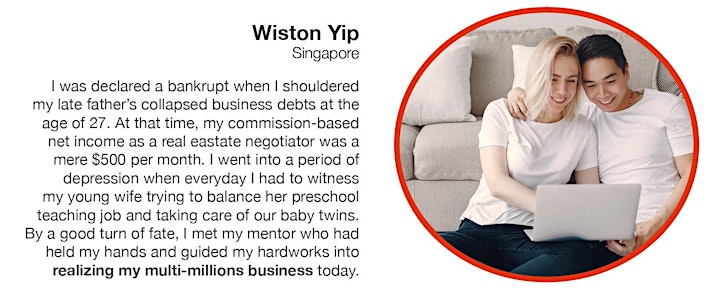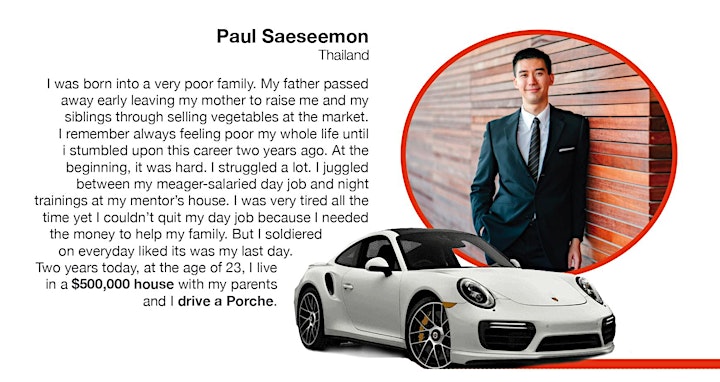 They have took the plunge. They came out succeeded. They can afford to face this pandemic situation well on much better than the average.
Register for your FREE live webinar on:
May 12, 19, 26 Tuesday 12:50 pm - 2:00 pm
Who Should Attend:
1. Traditional Business Owner or traditional corporate employee
2. Entrepreneur or Self-employed
3. Young driven adults who wanted to be successful under 30s/ 35s/ 40s
4. Retirees
This workshop is NOT for :
people who are looking for get-rich-quick schemes
people who are not willing to invest in themselves
people who are into Ponzi schemes or money / crypto games
Not just that. To show we walk our talks, we are throwing in a BONUS for you.