Description
Calling all Music Teachers!
If you're a fan of G. Henle Verlag's editions, this is the workshop for you! Get up close and personal with Dr. Sigrun Jantzen from G. Henle Verlag, invited from Germany to share with us on what exactly Urtext is. Also, you heard it here first: There will be a sale during the event with Henle books going up to 35% off!
---
Workshop Topics
Do you wonder about the importance of a Book over a Digital copy? Learn about the difference the Editor / an Edition makes, as well as:
Benefits of a collection of music (i.e. Sonatas) over a single copy of the piece you are playing

What are some examples of significant, corrected mistakes from previous editions?

What are interesting areas of scholarship currently being researched
Information on Special Editions:

Johann Sebastian Bach - Revised Edition

French Composer - Claude Debussy, Maurice Ravel, Erik Satie

Frederic Chopin - Why it is so difficult to edit Chopin

Beethoven - Piano Sonatas edited by Murray Perahia

Further information on communicating to students
Special Series & Edition – New Titles:
Sergei Rachmaninoff

Bela Bartok

At the Piano – Additional Tutorial for Piano teachers

Gidon Kremer Edition
---
About the Guest Speaker, Dr. Sigrun Jantzen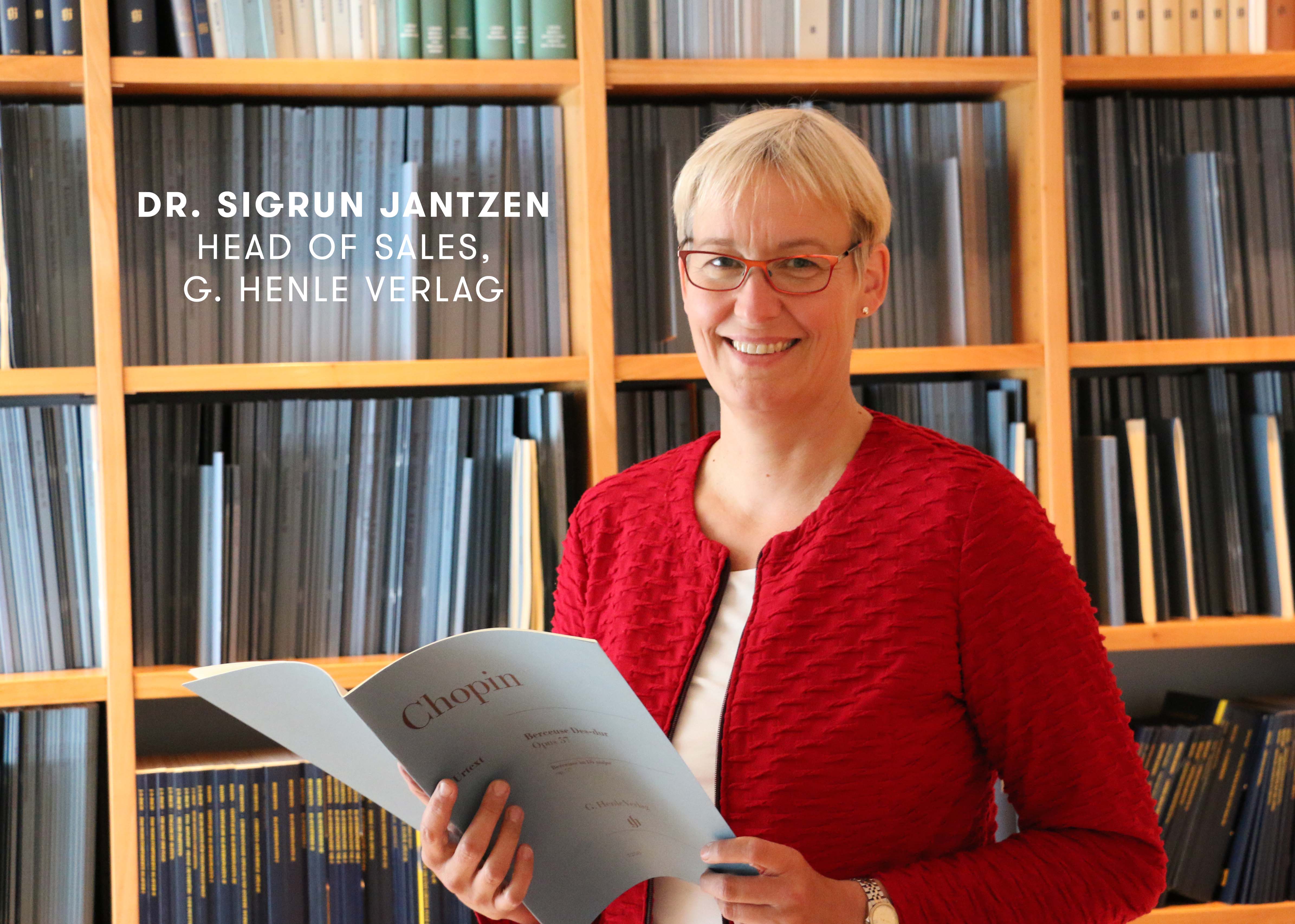 Dr. Sigrun Jantzen was born in 1964. She received special music education early on in piano, cello and voice. Following vocational training in the field of business administration, she achieved a Phd. in history of arts at Augsburg University.
For 15 years Sigrun Jantzen worked for Reclam Verlag, Stuttgart, as the program manager and editor for reference books in fine arts and classical music, before switching to G. Henle Publishers in 2012. At G. Henle she is head of sales with a focus on the international market and dealer service, based on her constant awareness for the practical demands of musicians. Sigrun Jantzen still plays both the cello and piano in her free time.
---
About our Piano Accompanist, Benjamin Lim


Benjamin Lim has been praised by prominent musicians as a remarkably sensitive pianist. After receiving a scholarship to study piano performance at the Oberlin Conservatory of Music, he has since graduated and is currently teaching back home in Singapore. In addition to piano performance where he studied with Sanford Margolis, he also received training on the Fortepiano with David Breitman, and Harpsichord with Webb Wiggins. He has performed extensively as a soloist, collaborative pianist, and choral accompanist in venues across the US. Collaborations include the performances with sopranos Erin Alcorn, Janani Sridhar, conductors Dr Miguel Felipe and Philip Highfill, Oberlin Musical Union Choir and the Cleveland Opera Theater.