Heritage Joo Chiat: This tour is suitable both for those who have just arrived in Singapore and for those who have lived here all their life
About this Event
Ordinary Singaporeans, who are they and where do they live? Known for its high population density and high-rise buildings, Singapore unfolds through its cities, or rather neighborhoods, which can be very cozy and unexpectedly quiet.
How often do we walk the streets from home to work and back and do not even know the history of the places we see. This tour is suitable both for those who have just arrived in Singapore and for those who have lived here all their life. For the second half of the tour, we invite you to step back in time and visit an unusual local restaurant, where we will have the opportunity to wrap our own popiahs and then dine together.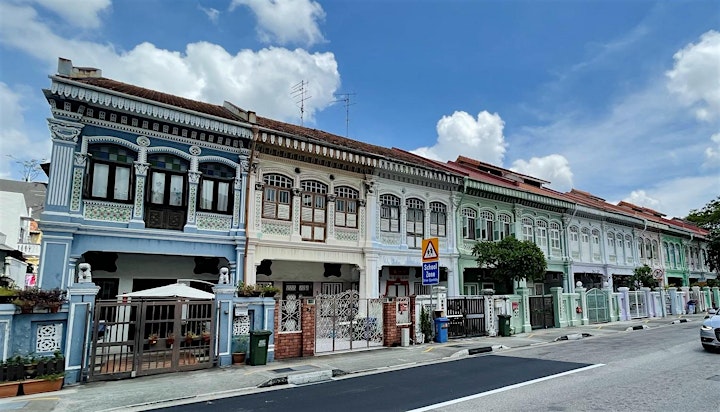 Katong / Joo Chiat is a neighborhood located in the southeastern part of Singapore. Historically, the Peranakan and Eurasian population of the country lived here. Until the beginning of the 20th century, there were practically no settlements on this part of the coast; there were some plantations. In the 1920s, when this territory was given for municipal needs, the rich, educated urban population, mainly Chinese, Peranakans, and Eurasians began to massively move here in order to "escape" from the bustle and chaos of the city center.
This is the only place where you can fully immerse yourself in the Peranakan culture, stroll among the shopshouses and small shops of the last century, visit quaint shops, learn about traditional treats and at the same time appreciate the modern trendy burgers, bakeries and trendy cafes.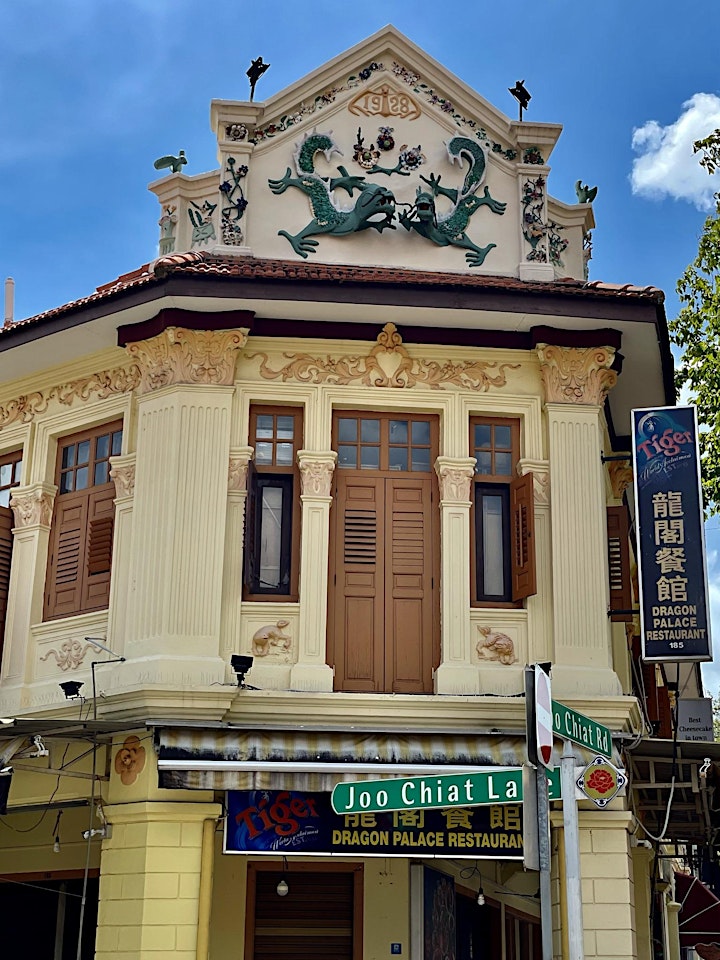 Highlights:
When: Saturday April 10.
Tour starts: 9.30 am.
Tout ends: 12 pm.
Number of pax are limited.
Price: 80 SGD per person.
The price includes a popiah masterclass, lunch and the services of a licensed tourist guide.
Meeting point: 'Little Farms', 451 Joo Chiat Road
Tour approved by the Singapore Tourism Board.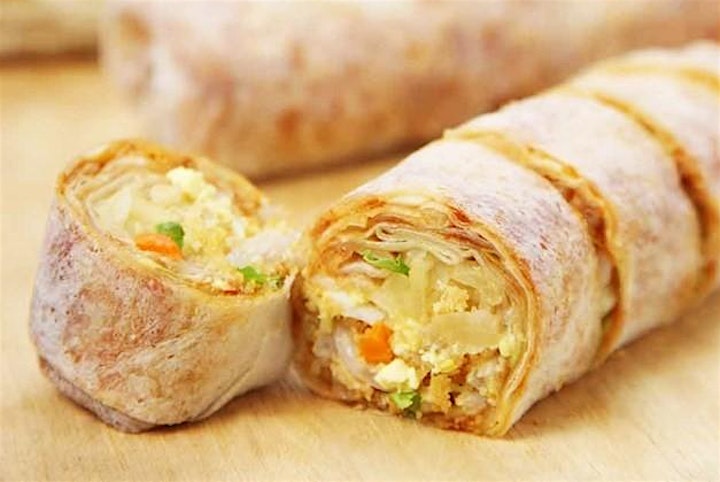 What we will see:
We will meet at the 'Little Farms' store, 451 Joo Chiat Road and walk along the famous Joo Chiat, a street that combines Art Deco architecture, constructivism, traditional Malay and Eurasian architecture. Our path will pass by the mysterious Kuan Im Kuan Ti Kong temple. Let's take a look at the very Instagrammed street of the pre-war shops of Peranakans – you can't leave here without a few stunning photos of modern murals on old buildings, traditional shops and exhilarating karaoke bars.
In the second half of the tour, we invite you to step back in time and visit aт unusual, humble and local pre-war restaurant that is over 80 years old and has been producing local popiah all these years.
Popiah is a Chinese-Singaporean dish. To make popiah, a damp and viscous dough is used, rolled into a paper-thin pancake. We will wrap all the ingredients in the baked tortilla, mixed with a sweet sauce based on beans, soy, and shrimp. The filling usually includes pieces of boiled carrots and Chinese turnips. Peanuts, scrambled eggs, shallots, lettuce, and bean sprouts are also often added for flavour.
We will be greeted by the owners of this wonderful restaurant who will share with us the history of this place. After all, the founder was their grandfather and he opened it before the war in 1938. After their story, they will begin to stretch and bake the dough in front of us. And then we will have the opportunity to wrap our own popiahs and then dine together.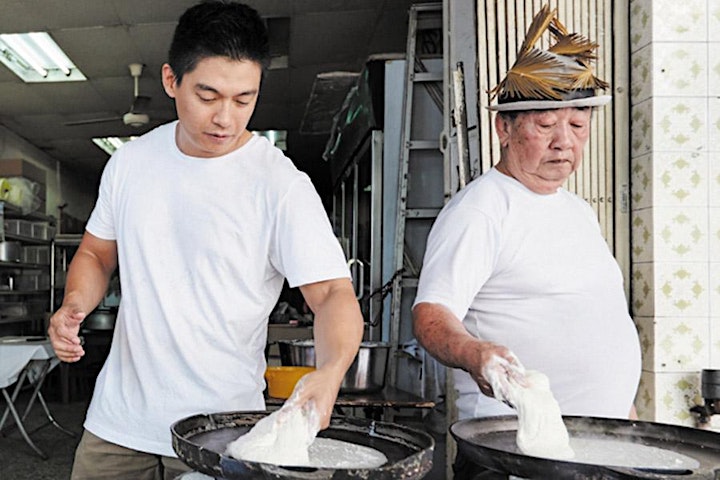 What to take with you
Water bottle
Umbrella
Wear comfortable shoes
Camera / charged phone