Description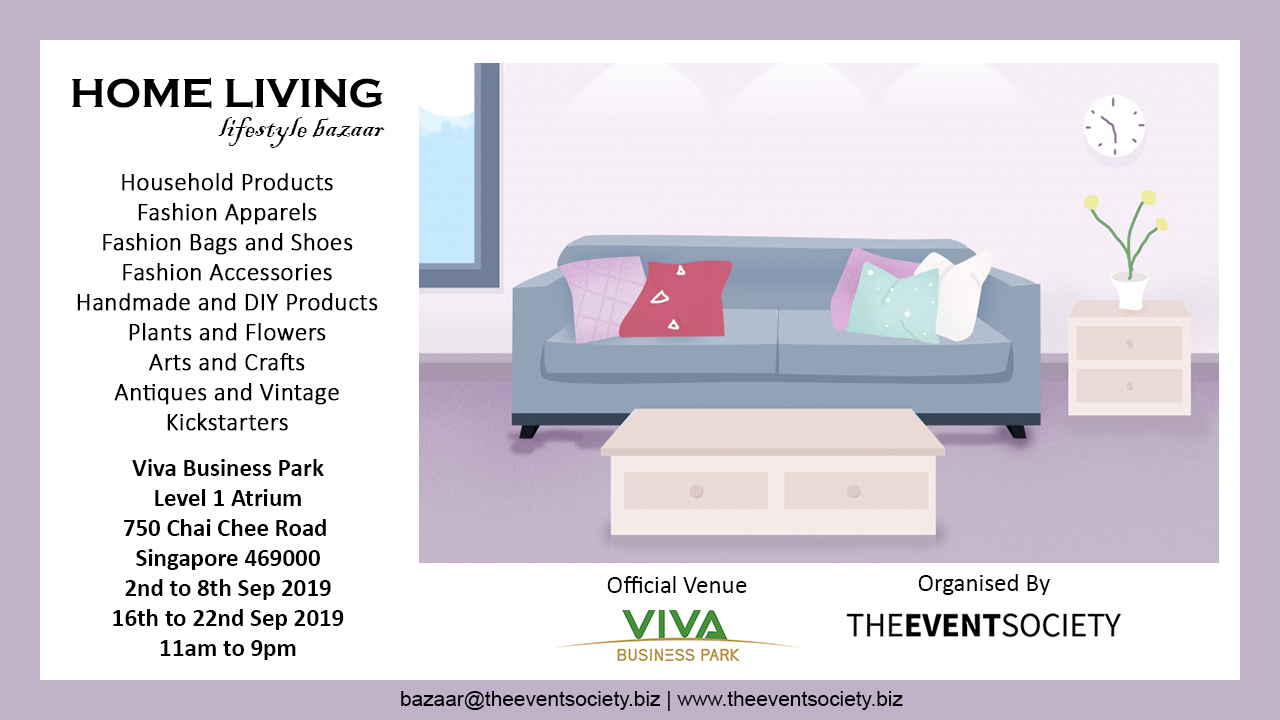 Home Living Lifestyle Bazaar at Viva Business Park!
Enjoy a specially curated range of household products, fashion accessories, plants and antiques at the Home Living Lifestyle Bazaar this September at Viva Business Park!
Happening from 2nd to 8th September and 16th to 22nd September 2019!
Please Like and Follow our Facebook at Viva Biz Park, you will receive updates on What's New, our Events and Promotions.