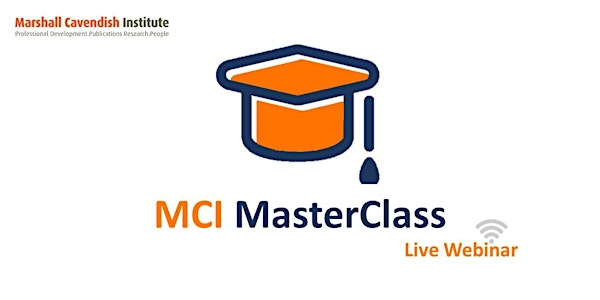 How children learn, and how they learn language 1
This live webinar explains what current theory and research says about how people learn their first languages.
Refund Policy
Contact the organizer to request a refund.
Eventbrite's fee is nonrefundable.
About this event
This live webinar explains what current theory and research says about how people learn their first languages. Participants are invited to share their own experiences in learning their first language and how their experiences compare with what the theory and research say. Implications for building and maintaining students' first language proficiency are discussed.

EventBrite's fee is non-refundable.
All government prevailing tax is non-refundable.
MCI reserves the right to postpone, combine or cancel any events at its own discretion.
MCI reserves the right to amend the terms & conditions.
There are no refunds if you are unable to attend an event.
The event link will be emailed to you 5 days before the actual event.
Please email Kimberly Tan at Kimberlytan@mcinstitute.com.sg for enquiries.
For more information on Eventbrite & Singapore Data Protection: Click Here!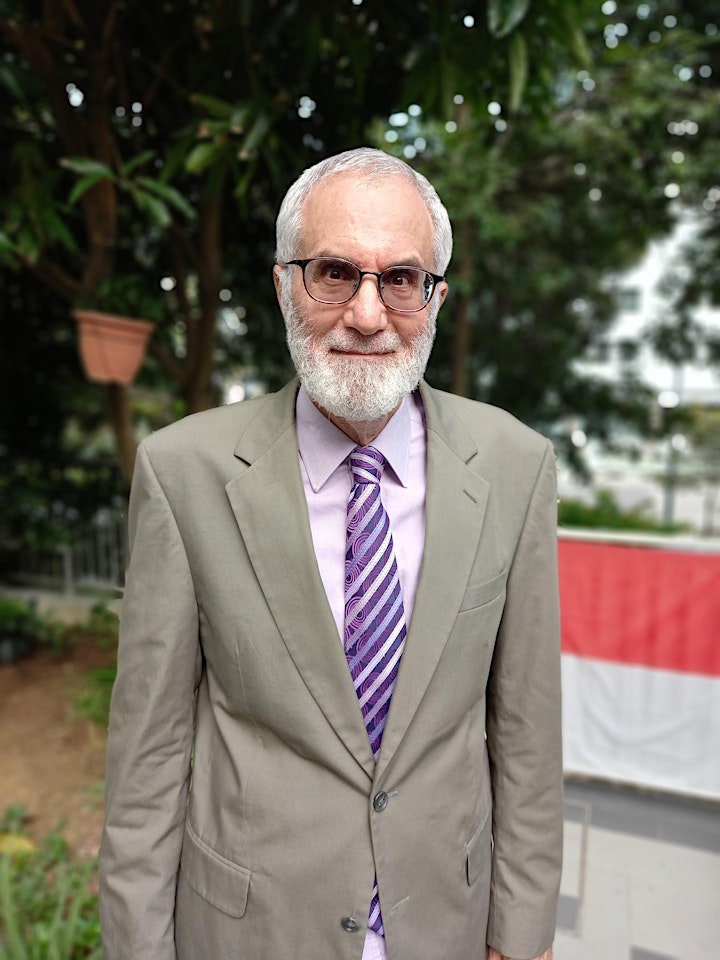 Dr. Jacobs has enjoyed a career of 35+ years teaching students and teachers. He has been a Language Specialist at the Southeast Asia Ministers of Education Organization's Regional Language Centre (RELC), has done teacher education for National Institute of Education (Singapore), and has taught English at institutions such as Chiang Mai University, James Cook University Singapore, the Beijing English Language Center of the Import-Export Commission of China's State Council, and Center for American Education (Singapore). He specializes in language education, cooperative learning, student-centered pedagogy, educational psychology, environmental education, positive psychology, teacher research, and humane education.
George is particularly well-suited to the topic of the upcoming webinar, as peer learning is his main focus in Education, and he first taught about it to other teachers in 1989. He has written approximately 100 books, book chapters, book reviews, and articles on this topic, as well as serving on the board of the International Association for the Study of Cooperation in Education. Dr Jacobs is scheduled to speak on cooperative learning at the 2021 conference of the International Association for Intercultural Education.
Overall, George is a prolific writer with over 250 publications reflecting his range of research interests. Among his more recent books are Simple Powerful Strategies for Student Centered Learning, Student Centered Cooperative Learning, and Essentials for Successful English Language Teaching. For students, he has co-authored the Grammar in Use series and Putting It All Together, a book of rational-deletion close activities. Additionally, for families, George has written Read Aloud Asia.
Dr Jacobs seeks to collaborate with fellow educators. For instance, he serves on the boards of the Extensive Reading Foundation and the International Ecolinguistics Association. George recently finished a module on combining cooperative learning and extensive reading for a MOOC for teachers by the Extensive Reading Foundation. He has long lived in Singapore, where he serves on the board of one charity, Kampung Senang Charity and Education Foundation, and was president for more than ten years of another, the Centre for a Responsible Future.
In 2020, Dr Jacobs began teaching online for Singapore's National Institute of Education and other institutions. He also speaks at conferences for teachers. For example, in 2020, he was invited back to do an online plenary address and two online workshops at the English for Academic Purposes Symposium held at Sunway University in Kuala Lumpur Malaysia.
MCI Live Webinar series aims to bring the best practices and teaching strategies to fellow educators around the world. With technology as an enabler, our expert trainers are able to conduct each webinar like our signature face-to-face sessions where MCI can stay true to our commitments to:
(1) sharing of best practices;
(2) providing a platform of exchange;
(3) engaging in hands-on interaction &
(4) taking home implementable strategies for the classrooms.
Website: https://www.mcinstitute.com.sg/