How Faith Can Help Navigate Uncertainty | Night at the Library '21
A panel by speakers from the Inter Religious Organisation on uncertainty and the new normal
About this event
Important Notice This programme/event is open to members of the National Library Board, Singapore. Please ensure you have your myLibrary username on hand before proceeding with the registration. If you do not have a myLibrary username, you can create one here: https://account.nlb.gov.sg/.
About the Programme/Event: The talks aim to educate the general public in Singapore about the commonalities and differences in the practice of religions. This talk will explore how faith can how faith can help navigate uncertainty in the new normal. In this session, participants will have the opportunity to understand the following from leaders of various faiths:
•What is the basis for uncertainties and challenges that are experienced?
•What are the commonalities and differences in the encountering difficulties and challenging experiences among these religions?
•How can these difficulties be approached as we encounter the new normal?
About the Speaker(s): The Inter-Religious Organisation, Singapore (IRO) is a non-governmental organisation founded by leaders of diverse faiths to work together for religious harmony in Singapore. The understanding between religious groups by developing friendships based on mutual trust and respect.
The members from Hindu, Jewish, Zoroastrian, Buddhist, Taoist, Jain, Christian, Muslim, Sikh and Baha'i religions constantly learn from each other and get to know one another better, fostering and enhancing inter-religious harmony in Singapore.
Hinduism:
Mr Sengkuttuvan Kanniyappan
Exco Member and Official Hindu Representative, IRO Singapore
Taoism:
Master Benjamin Tan
Advisor, Taoist Federation
Council Member, IRO Singapore
Jainism:
Shubham Jain
Official representative and a Member of the Singapore Jain Religious Society
Islam:
Mr Imran Taib
Founder of Centre for Interfaith Understanding (CIFU)
Life Member, IRO Singapore
Baha'i Faith:
Mr Kuek Yi Hsing
Chairman, Local Spiritual Assembly of the Baha'is of Queenstown
Exco Member, IRO Singapore
*More speakers will be updated at a later time.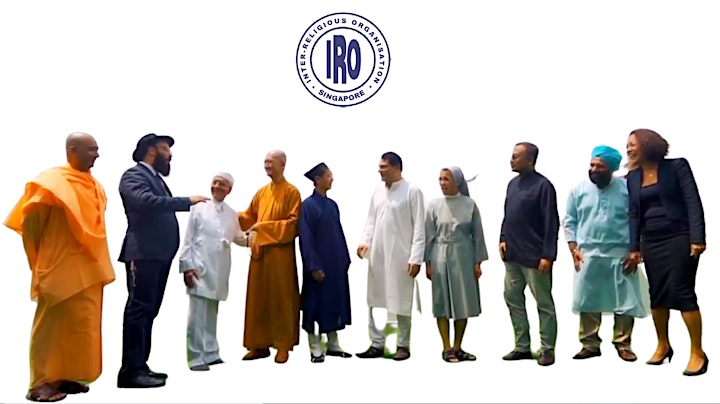 About the Series: How do human beings behave in times of uncertainty? What goes on behind the scenes of writing ghost stories? How can we approach mortality and living? Can we joke about death?
Night at the Library 2021 will bring to the fore of these conversations with over 12 programmes, through online talks and panels, illustrated and original ghost stories, a self-directed trail and a podcast.
Bringing writers who explore supernatural in literature and as cultural phenomenon, to professionals who encounter mortality in the fields of funeral planning and end of life care, Night at the Library will confront the uncertainties of reality and horrors that keep us awake at night. Find out more at www.go.gov.sg/natl2021
You might be keen on these reads specially selected for Night at the Library here: www.go.gov.sg/natl2021books
Online Programme/Event Administrative Information
·       This programme is conducted entirely online. You may access Zoom via the app or using a web browser
·       Please ensure that you enter a valid email address as you will receive an email with the link to the online programme/event near the day of the programme/event
·       The link of the programme should not be shared with others
·       Do ensure you have a strong internet connection. Using your mobile data is not recommended
·       The National Library Board, Singapore (NLB) reserves the right in its absolute discretion to disqualify or refuse admission to any registrant without any reason and notice
Organizer of How Faith Can Help Navigate Uncertainty | Night at the Library '21
The National Library Board (NLB) manages a network of 27 public libraries, the National Library and the National Archives of Singapore. NLB promotes reading, learning and information literacy by providing a trusted, accessible and globally-connected library and information service through the National Library and a comprehensive network of Public Libraries.