About this Event
Are You Struggling with your mortgage loan repayments?
Millions of home-owners are being caught in a "never-ending" mortgage trap. Aunty Shanti signed up for a 20-year housing loan of RM40,500. After paying 16 years of installments, she still owes the bank RM36,576. This could possibly happen to anyone of us if we are not careful.
Learn the proven and scientific method to pay off your mortgage fast and save your loan interest by mastering the bank loan algorithm.
Join Jessica Jong, an experienced mortgage expert & passionate property investor, on how she paid off her mortgage in just 3.5 years on her 1st Mortgage, and 3 years on her 2nd Mortgage.
Date: 15 March 2020 (Sunday) (SESSION 1); OR
12 April 2020 (Sunday) (SESSION 2)
Time: 4 PM - 6PM
Venue: FIS Management Office, 70-3, 2nd Floor Jalan Radin Anum 1, Sri Petaling, 57000 Kuala Lumpur
Waze GPS: https://goo.gl/maps/ohXmP6R6PMM2
Limited seats. Register Now!
"Invest Smart. Build Wealth. Retire Early. Live FREE"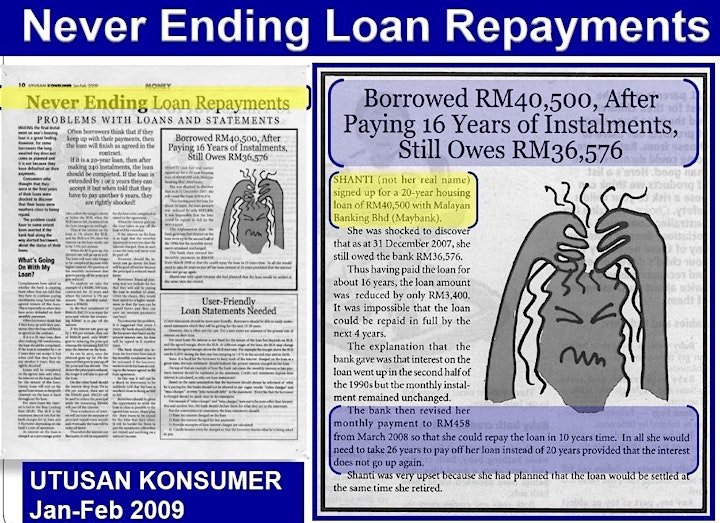 Performers
Date and Time
Location