Description
A pitch deck is an essential fundraising tool, whether you're looking to raise $50,000, $500,000 or $50 million. Creating a pitch deck is not an easy task for entrepreneurs. Likewise, a qualified angel investor should know the basics of analyzing a pitch deck. Join us for the interesting session on applying Sun Tzu's Art of War to angel investing!
6:00pm - Registration
6:15pm - Opening Remarks by SIMFx & BANSEA
6.25pm - Introduction of De/Centralize: Singapore's premier blockchain conference
6:35pm - Applying Sun Tzu's Art of War to Angel Investing
Instructor: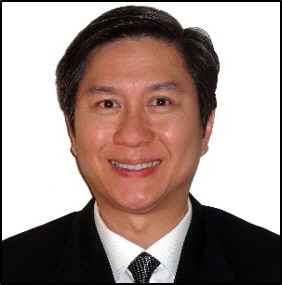 Dr. Rex Yeap is a Partner of Invention Capital directing efforts towards the creation, commercialization of novel inventions and investing in early stage companies. In addition, he is a Vice Chairman of Business Angel Network (BANSEA) and he is also the co-founder of an angel investment fund (BANSEA Fund One) and served as the Chair in its Investment Committee Board for this fund. Dr. Yeap is also part of the Adjunct Teaching Faculty at Nanyang Technological University in the Master of Science in Technopreneurship & Innovation programme and has extensive lectureship and facilitation experiences for both Masters and Bachelor degrees (1998 – present) in the area of computing and business management. Dr. Yeap is a Certified Patent Valuation Analyst with a Master of Science (Distinction) from University of Leeds and his post-doctoral research involved the invention of a few patented hedge fund systems. Dr. Yeap has over 25 years of experience across the Infocomm technology value chain that spans industry, government and academia. Dr. Yeap list of patents & publications is available in this website, http://ye.sg/patents and his email contact is bansea(at)ye.sg.
Outline:
1. Sun Tzu Art of War – Diverse Applications
2. Sun Tzu Art of War (AOW) and Pitching Deck Analysis:
AOW Chapter 1 - Laying Plans
AOW Chapter 2 - Waging War
AOW Chapter 3 - Attack by Stratagem; Chapter 8 - Variation in Tactics
AOW Chapter 4 - Tactical Dispositions
AOW Chapter 5 – Energy; Chapter 6 - Weak Points and Strong
AOW Chapter 7 - Maneuvering; Chapter 9 - The Army on the March
AOW Chapter 10 – Terrain; Chapter 11 - The Nine Situations
AOW Chapter 12 - The Attack by Fire
AOW Chapter 13 - The Use of Spies
3. Case Study: Morpheus Labs
8:15pm - Networking with Drinks and Food
9:00pm -- End