Description
Hey, All the New Age Women out there ,
Are you feeling overworked and underpaid in your Job?
Are you suffering from working mum guilt, not spending enough time with your children?
Do you yarn to be the CEO of your life - taking control over your life instead of leaving your fate to someone else?
Do you want to grow another source of monthly income that pays for all your expenses instead of only relying on 1 source of income ?
For a limited time only, Ms Kuan, a Proven Coach is conducting a workshop to guide all women who are bold for change, to build from scratch a home Business to $10,000 Profit with virtually zero risk,
Whether you are a stay at home mom without any business experience, a business striving inspiring lady or just someone curious, we welcome you to our Community of Women who desire sfor betterment in life.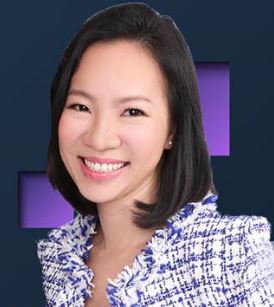 Ms Kuan, a Secondary School Biology teacher was burnt out in her teaching career. She gave up her iron rice bowl eventually as it was difficult juggling a full time job as a school teacher and motherhood with 3 daughters. However she found her breakthrough in life when she started a global e-commerce business which makes her a steady 5-figure income every month whether she is working on her business or not.

With her innate ability to teach, Ms Kuan is now empowering women to start their online business just like her. In this workshop, Ms Kuan will share her exclusive tips to generating an ever-growing income online which will open up a brand new world for all aspiring entrepeneurs.
This Training is the real deal! At the end of the workshop, you'll be able to Launch your home business without having hours of doing research and creating webpages and never have to pay those gurus hundreds and thousands for their complex courses (save those money for a nice holiday instead). No need to have to maintain websites as all these will be done for you. Thanks to the way the unique platform works.
Don't just survive, find out how you can Live a Life on your Terms!
Register to learn now! Ms Kuan won't be sharing this for Long!

PS. if you're looking for Get Rich Quick Cash Scheme, this training is not suitable for you as it involves effort in the beginning.