How to Be the World Class Female Power House & Leader of the 21st Century
28/29 APR - How to Become an Effective Master Presenter and Be an Influencer Online & Offline
About this event
*Note: This PREVIEW session is only for ladies. It will be an interactive Zoom Meeting Session. You are required to turn on your camera and audio to have a great virtual live event experience.
Wed Apr 28, 2021, EST 9pm / PST 5pm
Thurs Apr 29, 2021, SGT 10am
You are invited for this VIRTUAL preview session of "HOW TO BECOME AN EFFECTIVE MASTER PRESENTER AND INFLUENCER ONLINE & OFFLINE".
Objective: Learn How to Make Irresistible Offer to Help People You Always Wanted!
This Preview is suitable for :-
Authors
Business Owners
Coaches
Consultants
Entrepreneurs
Instructors
Self-employed
Speakers
Trainers
who want to be able to help more people with their products or services more effectively.
We have a 3 STEP Process to help you create an irresistable offer so that you can help more people with your products & services without feeling salesy.
I am so blessed to be able to invite an amazing trainer who is both a mentor and a big brother to me to train us.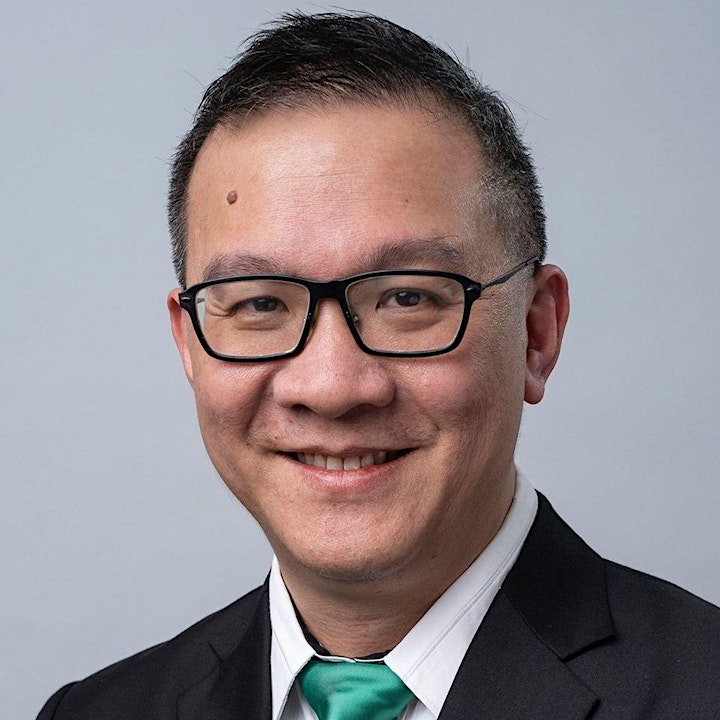 He is Jack HM Wong who is a serial entrepreneur and an Amazon best-selling author of Cracking the Entrepreneur Code. He has also published 3 other books – Creating Customers for Life, Essentials of Expatriate Tax, and The 7-Figure Closing System.
Graduated with a double degree in law and accounting and two (2) Master Degrees (M.B.A. and Master of Laws), Jack spent his first 17 years in an international accounting firm and an international law firm as an international tax consultant and lawyer.
You can find out more about him here >> http://www.jackhmwong.com
Thank you for your interest but before that we will need some basic information from you in order to understand you and also make this session more productive and more effective.
In order to make this session more effective. Please go to the link below to received your complimentary report (worth $99) with tips on how your personality will help you to be a better presenter and influencer before the session.
Click here >>> http://bit.ly/CrackYourCodeKC
This preview session will be held on ZOOM Video Meeting. You would be receiving an email on the ZOOM ID for you to log in on the event date.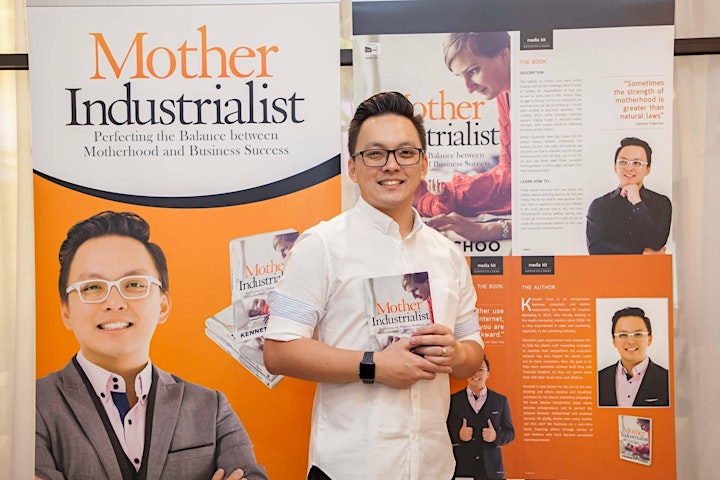 Kenneth Choo (Mr)
Author of Mother Industrialist | Founder & CEO of KC Creative Marketing Pte. Ltd.
Kenneth Choo is the author of Mother Industrialist - Perfecting the Balance between Motherhood and Business Success, a speaker on Mompreneurship & Work/Life Balance, a podcast host of Mompreneur Space Live Show and an entrepreneur.
He has been working with mompreneurs for the past 12 years in the area of media, advertising sales and marketing and for the past 5 years he has been helping his mompreneur community build their businesses through his creative marketing consultancy.
He has been featured on CNA938, MoneyFM89.3 and many podcasts to talk about Mompreneurship & Women Changemakers.
He has also been invited as a guest speaker in Mrs Singapore & Classic Mrs Singapore 2019.
Since 2018, Kenneth has also been producing events and workshops for his mompreneur community and has spoken on various stages and online platforms about parenting and mompreneurship.
In May 2020, Kenneth & his business partner Jack launched their inaugural programme Stage Closer SHEROes where they mentor female speakers to be the female powerhouses and the leaders in the new economy.
In Nov 2020, he also launched his 1st inaugural Changemakers Virtual Summit for Women where they featured 17 female powerhouses such as Claude Silver (Chief Heart Officer of Vaynermedia), Tin Pei Ling (Elected Member of Parliament in Singapore), Hannah Tan (Media Celebrity in Malaysia) and his female students from Stage Closer SHEROes.
Kenneth strongly believes that Women are the Changemakers of the New Economy because they are towering strengths in their families, workplaces and communities. He also believes that they need more support to become the greater changemakers they all can be.
His vision is to empower every woman in the world with the skills, mindset, knowledge, resources and community to thrive, profit and sustain herself and her family and build a better world with love, compassion and empathy.
Organiser of How to Be the World Class Female Power House & Leader of the 21st Century
KC Creative Marketing Pte. Ltd. provides affordable and professional creative marketing solutions for businesses of all shapes and sizes.
We offer and specialize in Branding, Marketing, and Content Creation.
We also offer affordable photography & videography services for both your corporate and personal events.

Using creative concepts, fresh ideas and innovative solutions we will provide your business with a professional service that is second to none.
We believe in empowering Startups & SME companies with the skills & knowledge through our workshops and networking events to help them in their business.
P.S. KC Creative Marketing Pte. Ltd. is the official organiser & marketing agency for Mother Industrialist's events & workshops.