Description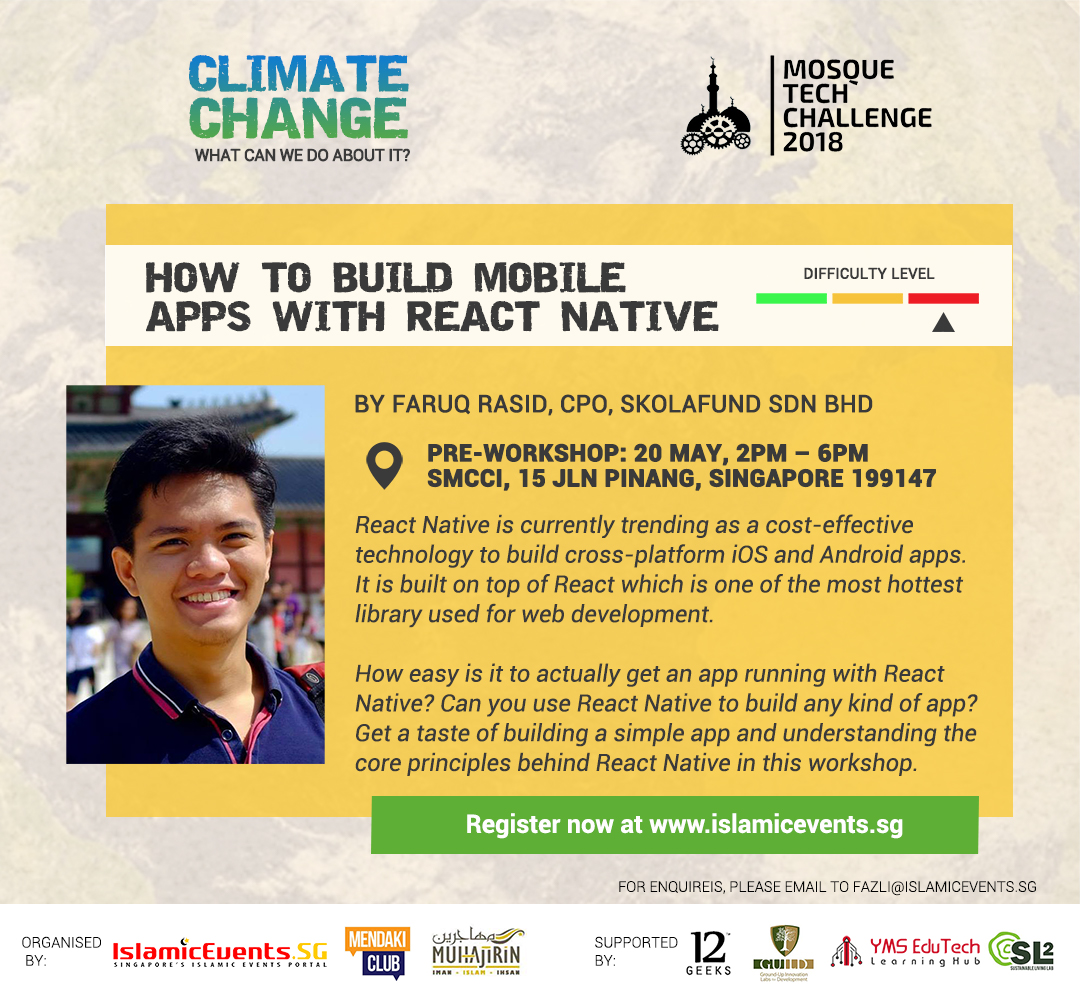 20 May, 2pm – 6pm
How to build mobile applications with React Native by Faruq Rasid
[Advanced]

Workshop Synopsis

React Native is currently trending as a cost-effective technology to build cross-platform iOS and Android apps. It is built on top of React which is one of the most hottest library used for web development.

How easy is it to actually get an app running with React Native? Can you use React Native to build any kind of app? Get a taste of building a simple app and understanding the core principles behind React Native in this workshop.
Pre-requisites
- Know basic Javascript
- Bring own laptop that is capable of running Android Studio OR XCode (Install software before coming)
- Bring own Android device (Android 4.4 and above) OR iPhone
Trainer's Profile
Faruq is the Chief Product Officer at Skolafund Sdn Bhd. On the side, he is the owner of a few published apps in Google Play Store and Apple App Store, with his latest release being PrayerTime Pro. He also dabbles with Arduino, Quadcopters, and new technologies on his free time.