How to earn up to $3.8 million in an ETHICAL Tea Business with just $198

Saturday, 16 September 2017 from 19:00 to 21:00 (Singapore Standard Time Singapore Time)
Event Details
Do you want to learn how to make $4,000 to $20,000 a month in an ethical network distribution system that is BIG on values and ethics.
Yes, you can. Too often, Multi Level Marketing ("MLM") Products and System have the following negative characteristics.
This is what we observed has gone all WRONG with MLMs these days.
1) Selling highly marked up products that are way more expensive than equivalents out there sold in retail chains or shops. Worse still, some of the products are downright dodgy with fake supporting scientific evidence and lab results. Customers get a bad deal.
2) Selling motivational sales videos, courses and talks to distributors to continue to "motivate" them to sell. Distributors are milked like cash cows.
3) Promise big money with little work. MLMs show you staged videos and testimonials of fake successful people enjoying lifestyles you can only dream of, to induce you that it takes minimal effort to make money. That if you can't sell, just recruit (They tell you that a sucker is always around the corner.) Distributors are sold a dream.
4) Make you pay membership fee just to retain your position in the company. Distributors are milked once again like cash cows.
THESE MALPRACTICES HAVE TO STOP .
THIS is the ALTERNATIVE. Welcome to END (Ethical Network Distribution)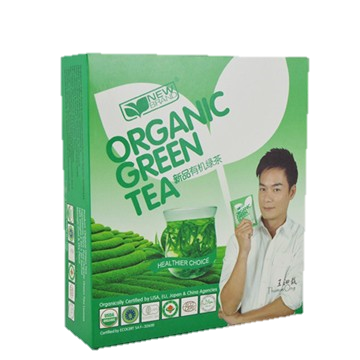 1) Imagine distributing a product that is known to all, sold in Singapore for years with no problem and consumed for thousands of years by man. You won't be distributing anything dodgy. No magnetic mattresses. No vacuum cleaners that can suck away the haze. No lotion that will reverse your DNA 10 years. These things don't work. Period.
2) Imagine distributing a premium product that cost less than $20 to your customers and last them a month. Your customers benefit and is easy for you to distribute.
3) Imagine building a real sideline business for sustainable income. Fair to you.
4) Imagine having to pay $0 for training as all training is conducted by HQ. Fair to you.
5) Imagine being part of an organization that gives away money to charity, transparent and documented. Take pride in your effort.
No need to imagine. All the above will be a reality.
Welcome to END, launched in Singapore for the very FIRST time. The way all MLMs should be, an alternative to distribution in departmental stores so that the mark up insisted by retail chains could be shared with the distribution force in terms of better remuneration for their effort and to end-users in terms of lower cost.
Spearheaded by Singapore's prominent scam buster and investor, Douglas Chow, CEO, Empower Advisory (B.Sc Real Estate, M.Sc Applied Finance), you are invited for an awesome info session where you will learn how to build a successful END business with us that is BIG on Ethics and Value.
We want you to take pride in being our product ambassador and build your business with us. And we want you to try it first !
What product is this? Here it is.
Why an Organic Green Tea business? The value you bring to your customers is amazing!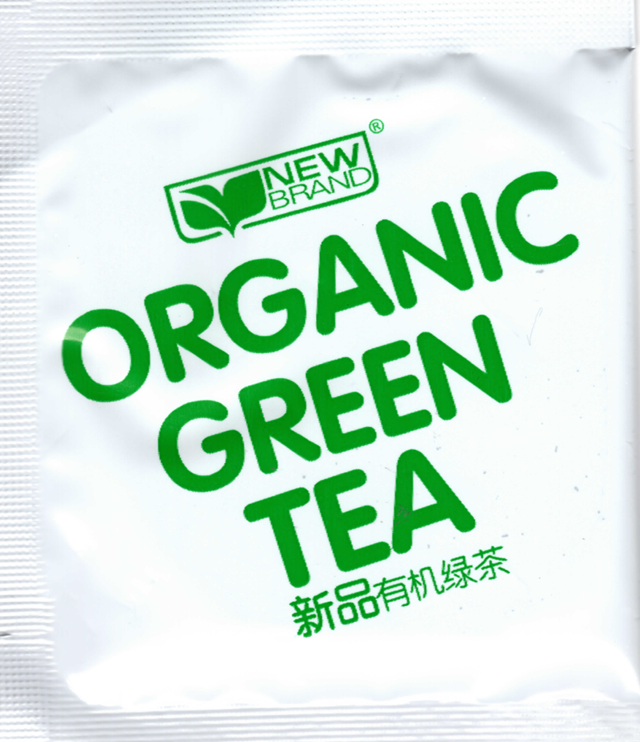 Green tea has been used as a medicine for thousands of years, originating in China but widely used throughout Asia this beverage has a multitude of uses from lowering blood pressure to preventing cancer. 
The reason that green tea has more health benefits attached to it than black tea is due to the processing. Black tea is processed in a way that allows for fermentation whereas green tea's processing avoids the fermentation process. As a result, green tea retains maximum amount of antioxidants and poly-phenols the substances that give green tea its many benefits.
Here's a list of some of its amazing benefits — benefits that you may not have been aware of. 
Weight Loss - Green tea increases the metabolism. The polyphenol found in green tea works to intensify levels of fat oxidation and the rate at which your body turns food into calories.
Diabetes - Green tea helps regulate glucose levels slowing the rise of blood sugar after eating. This can prevent high insulin spikes and resulting fat storage.
Heart Disease - Scientists think, green tea works on the lining of blood vessels, helping keep them stay relaxed and better able to withstand changes in blood pressure. It may also protect against the formation of clots, which are the primary cause of heart attacks.
Esophageal Cancer - It can reduce the risk of esophageal cancer, but it is also widely thought to kill cancer cells in general without damaging the healthy tissue around them.
Cholesterol - Green tea reduces bad cholesterol in the blood and improves the ratio of good cholesterol to bad cholesterol
Alzheimer's and Parkinson's - It is said to delay the deterioration caused by Alzheimer's and Parkinson's. Studies carried out on mice showed that green tea protected brain cells from dying and restored damaged brain cells.
Tooth Decay - Chemical antioxidant "catechin" in tea can destroy bacteria and viruses that cause throat infections, dental caries and other dental conditions.
Blood Pressure - Regular consumption of green tea reduces the risk of high blood pressure.
Depression - Theanine is an amino acid naturally found in tea leaves. It is this substance that is thought to provide a relaxing and tranquilizing effect and be a great benefit to tea drinkers.
Anti-viral and Anti-bacterial - Tea catechins are strong antibacterial and antiviral agents which make them effective for treating everything from influenza to cancer. In some studies green tea has been shown to inhibit the spread of many diseases.
Skincare - Green tea can also help with wrinkles and the signs of aging, This is because of their antioxidant and anti-inflammatory activities. Both animal and human studies have demonstrated that green tea applied topically can reduce sun damage. 

WHAT DO RESEARCHERS SAY?
Read why you don't just buy any green tea off the rack. You should be drinking real organic green tea tea to MAXIMISE the benefits.
Click on the link below to find out more about our home-grown band of Organic Green Tea and how you can take the market by storm without losing any of your friends!
http://www.empoweradvisory.com/health_green_tea/ 
Venue:
69 Ubi Road 1 #09-10 (Lobby 3), Oxley Bizhub Singapore 408731
24/7 Corporate Hotline 8332 4283
REGISTER AT THIS LINK for Monday, Tuesday and Thursday Sessions to drink the tea and find out more! 
About Empower Advisory and Douglas Chow
About Douglas Chow
Douglas Chow is a high profile scam buster in Singapore who reaches out to the public at regular outreaches to warn them and to encourage them to be savvy and take charge of their own investments.
He has been interviewed by the Straits Times and you can read it here
Long disturbed by scams and greed seminars that are more gimmicky than substance, Douglas and his partners decided to step up to make a difference. The key mission of Empower Advisory  is to empower the public with real knowledge they can apply to gain financial wisdom and security. Values and ethics are the foundations upon which Empower Advisory is built upon.
Douglas graduated from the School of Real Estate, National University of Singapore with Honours and was previously placed on the Dean's List. He also has a Masters in Applied Finance from the University of Adelaide.
He started work in the Finance Industry, where he worked in various financial disciplines including SME banking, IPO, mergers and acquisition, valuation and financial modeling. The companies he worked for were IFS Capital Limited, OCBC, Grant Thornton, and PwC.
After a fulfilling stint in the finance industry where he achieved his financial goals, he decided to help local businesses in a more impactful way by leading a team of dedicated public officers in the Ministry of Trade and Industry to champion better business rules and regulations in Singapore through the Pro-Enterprise Panel platform.
Douglas also helped to establish cordial working relationships with foreign investors even though it was not in the scope of his work. 

In 2010, he represented the Ministry of Trade and Industry in a Commonwealth Association for Public Administration and Management (CAPAM) competition and won for Singapore an Award for Innovation in Public Management and Accountability. This was despite other countries sending bigger teams while Douglas went alone with a suitcase and a backpack. He credits the Ministry of Trade and Industry for having confidence in him to deliver results for Singapore, even with limited resources. At the competition, he addressed more than 200 high level government officials from all Commonwealth countries.
After 3 years as a public officer, angered by investment scams that hurt his friends and fellow Singaporeans, he decided to empower the public with real investment knowledge they can apply with confidence. To continue his passion for cutting bureaucratic red tapes, he trains public officers as an associate trainer with the Civil Service College.
Do you have questions about How to earn up to $3.8 million in an ETHICAL Tea Business with just $198?
Contact Empower Advisory
When & Where

Oxley Bizhub
69 Ubi Road 1 #09-20
Singapore 408731
Singapore

Saturday, 16 September 2017 from 19:00 to 21:00 (Singapore Standard Time Singapore Time)
Add to my calendar