Description
We are all aware of the importances of soft skills in our current society. How it helps one to excel not just in personal life but more importantly in the areas of career and business.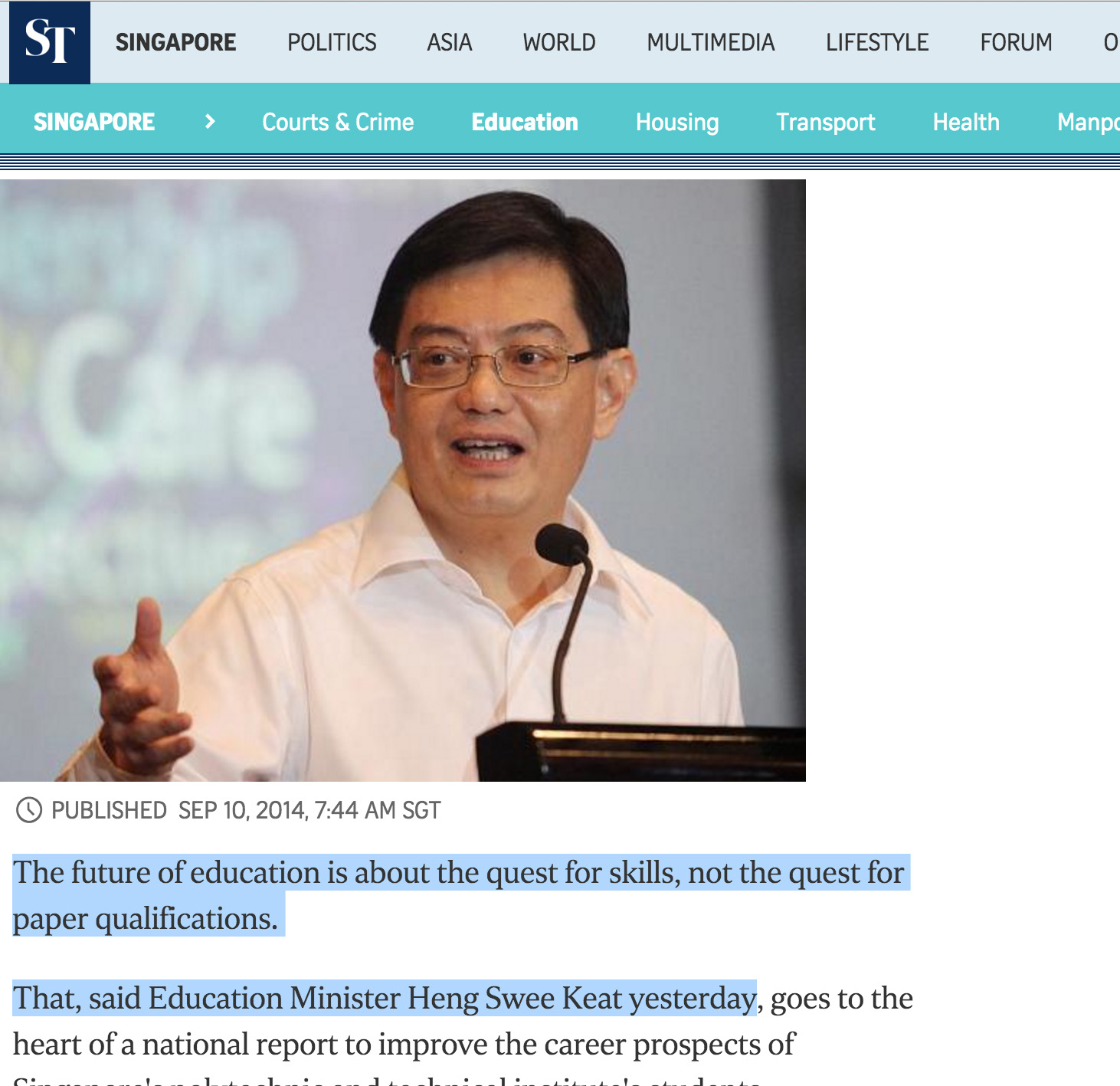 Just not too long ago our ex-education Minister stated that the future of education is not longer the quest of paper qualifications but more so about the quest for skills; in particular soft skills. A survey done by the National University of Singapore concluded that even the Employers pay special attention to soft skills.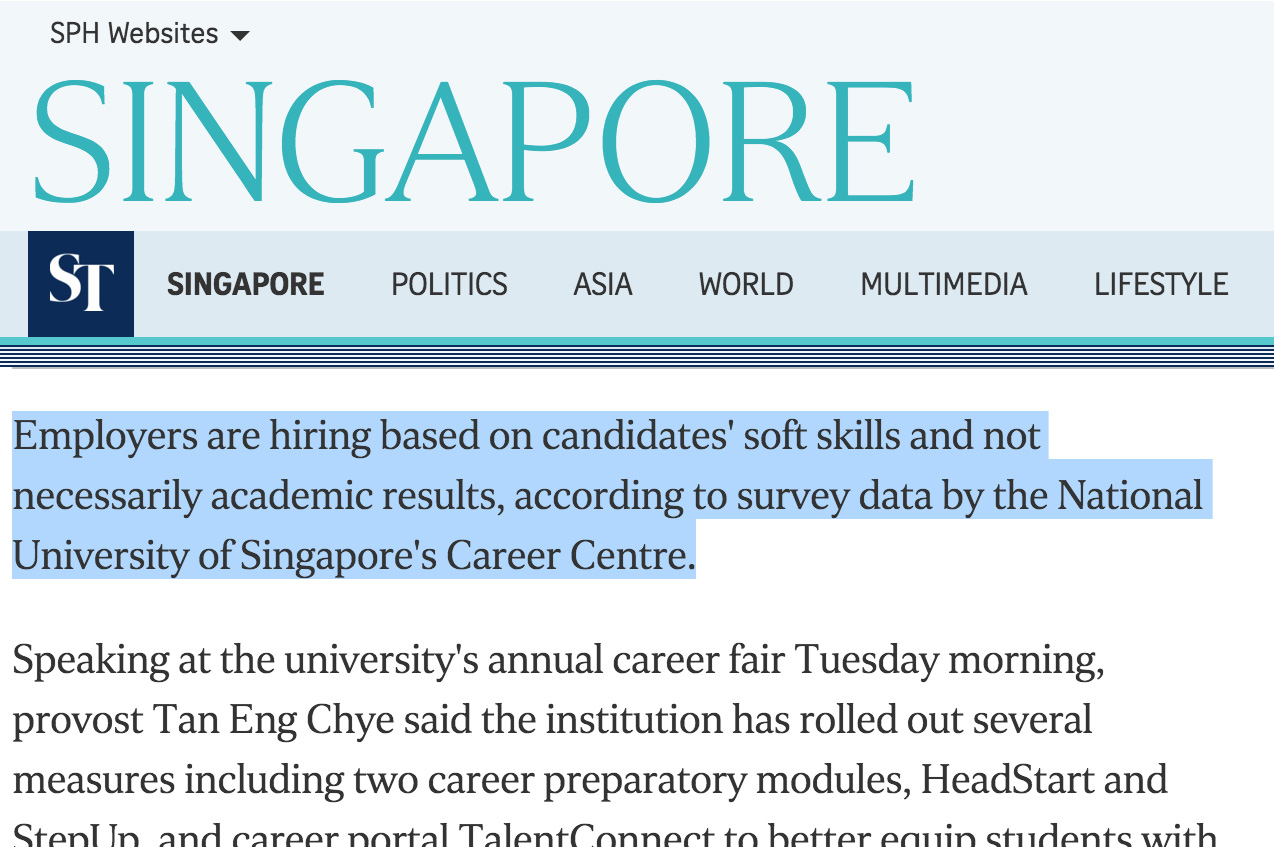 Of all the soft skills, the ability to present, communicate and convince always come up top in the list of the most desirable soft skills. This coincidentally is also the traits most successful people possessed. I mean have you seen a very successful people who can't present, who can't speak or communicate well. Chances are they excel in those areas and even have the ability to relate or convince you of their ideas. All those are the very important elements of a good presentation or communication.
Why do I know all this, I knew it because I personally experienced it myself. I excel in my study; went oversea with a scholarship and passed all my exams with distinction. Always thought I will do well in my career too. Never did I realise that the truth is far from my believe. After graduation, I was enrolled immediately to a Multi-National Company as an Info-Tech Specialist. Worked extremely hard and absorbed every bits of relevant technical knowledge I can grab hold to.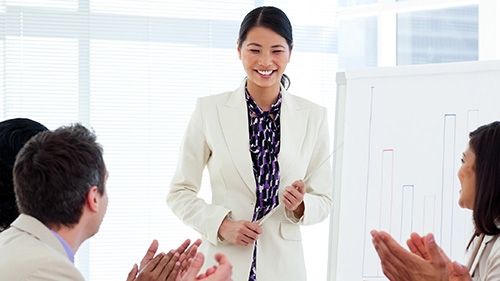 After two years of slogging in the corporate world, I realised one thing, one simple but absolute truth! My career success do not just depends on how much technical knowledge I have, not just how much I learned, but more importantly is how good I can present and convinced others. This is so true when I looked at my manager, he doesn't seem to know all the technical know-how, as a matter of fact most of us who work under him know much more than he does. But year after year, he is the one getting the recognition and pay raise. He is just better at influencing others of his ideas and eventually let people know that he is a strong asset.
I begin the quest of learning soft skills. In fact I got so motivated, I decided to quit my job and head else where. This is about the time I met the 'Legend of Soft Skills', Ms. Lusi Lim. I joined her sales division as an investment consultant. This is the turning point of my life! As a matter of fact, within two years from applying the skills she taught me, my income quadrupled to an average of $12,000 a month. So what did I learnt you asked?
I discovered:
Individual Behavioural Competency Technology (IBCT)
IBCT is a complete set of soft skills, invented by Ms. Lusi, to propel your relationship with people. In this 2 hours seminar, you will learn practical knowledge based on IBCT, practical knowledge that will help you ace your next presentation! You will also learn the following:
Ways to open up any audience and keep them engaged!
Make any communication interesting, even with dry facts.
To ignite the desire response and create emotion connection.
Convinced the audience and make them remembered what you said.
Presentation skills for different target audience. - different strokes for different folks.
Top 5 pointers to make any communication / presentation work!
Let's hear what our students have to say: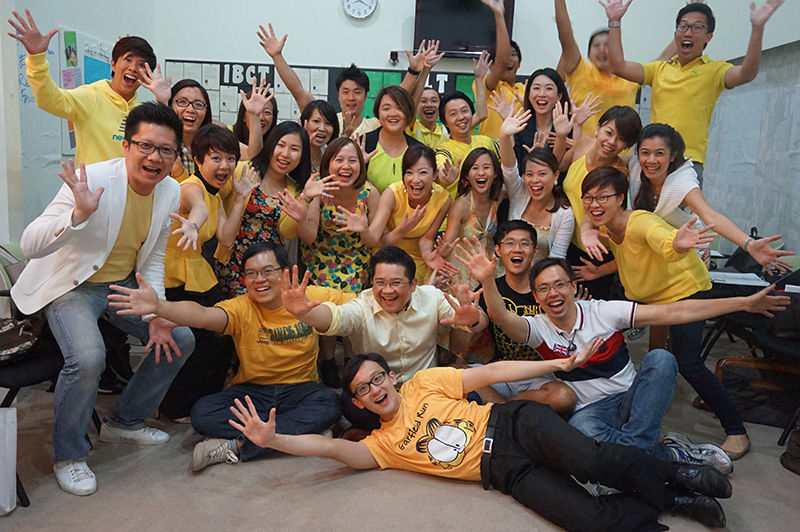 After learning soft skills, I'm extremely happy to be promoted by my company! My manager is giving more opportunities than before and I am tasked with more challenging jobs! I am now more competent and able to complete my assignments to his satisfaction!
Lim Siew Mei
Account Executive
"Hello Lusi, I landed a permanent position with an Australian company. I believe I got the job because I applied what you taught me in IBCT class. Thank you very much!"
Gladys Siew
Admin Executive
"Hey Lusi, I did it!! I managed to convince management with my alternative proposal! Your 8 steps worked! Thanks for grueling me during class."
Jasmine Lye Mei Ling
Project Development Manager, ExxonMobil
"Being in a sales environment requires me to do presentations to a large group of people and getting them to say "Yes". The practical tips and critical advice that I learnt from the course had definitely helped me in achieving that!"
Kathy Chin
Relationship Manager
"Lusi, I have a good news to share! This morning I received a trophy - HR promotion letter! I am promoted to Assistant Principal Engineer. This had happened because I applied what you taught in the IBCT class. Thank you so much!"
Ng Zhenxian
Assistant Principal Engineer, ST Kinetics
"I now have the blueprint for paying compliments, asking for favours and convincing anyone to make changes. This has transformed both my life and the people around me! Thank you so much!"
Tea Eng Peng
Director, Financial Alliance
So how much are you willingly to pay for those skills sets? Those proven skill sets of creating buy-in for any presentation or communication. Skill sets that ultimately earned our students their career promotion! One hundred thousand dollars? Ten thousand dollars?
The good news is our students only pay $4,688. We always have sell-out workshops at that price. That is because our students recognise that it is not the cost that matters, what matters is that they are given the opportunity to learn, improve and get the sustainable results in life.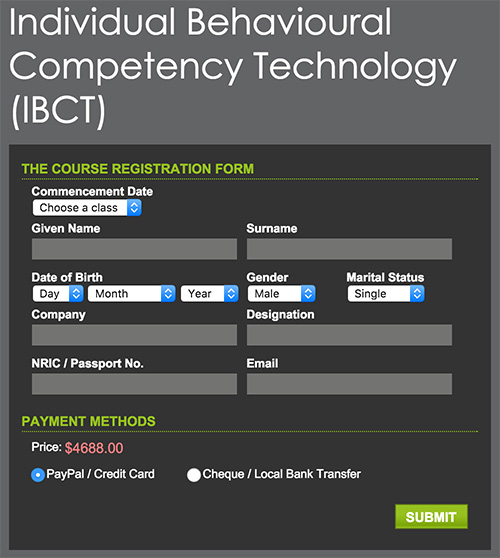 Payment screenshot from our website
How about if I tell you, for a limited period of time, this seminar is valued at only $19.90! Yes! You have heard it right; it costs less than your average monthly handphone bill. In exchange, you will learn soft skills that can help you get your next promotion and pay rise! You will learn specific soft skills that are based on a four thousand dollar workshop! Only if you sign up right now by clicking the "Register" button above.
Now you have two choices: you can either choose to leave the website right now and waste the last 10 minutes of your life reading. Go back to your stagnant career, doing the same old things, take the same old actions and get the same old results again and again.
OR

You are truly committed in bringing success to your career and living the lifestyle you deserve. Then I sincerely urge you to take the next BIG step towards your goal by attending this seminar, after all there is really nothing much to lose.
YES! I am ready to discover soft skills that will help me in my career advancement and start living the life I deserve!
I also understand my order will be processed on a totally secure server.
Click on the register button above right away!
Lusi's Profile
Lusi Lim, the winner of The Ten Outstanding Young Person Award 2012 and Great Women of our Time 2012, is the founder of Lusi Group.

She started her career as an accounts assistant in one of the Big 4 firms in Europe, earning 3 big promotions in 4 years. In her next venture in investment, she rose through the ranks from a junior consultant, winning 9 promotions in 8 years to become the COO of the same firm.
During her tenure as a COO, she was a well-respected leader, known for walking the talk and leading by example. Her skills in putting the right talents in the right place with the right motivation, led to an increase in employee productivity and business growth. As a result, employees were well recognised for their effort, and this brought an increase in income and employee bonus by 200%.
PS: If you think that $19.90 is still too expensive for a seminar that will help in changing your career and life, and create the breakthrough success you deserve, then I am sorry; there is no book, programme or seminar out there that can help you. But if you are ready, do yourself a favour and register for this seminar while it is still available at this amazing price.
PSS: Why are you still reading this? This means you are damn serious about your success in life. I mean who else will read till the very last line. If so, I urge you to register right away and start earning the success you well deserved!
Notes:
Please take note that availability of seats in our seminar room will be on a first-come, first-served basis. So as to avoid disappointment, please come early or on time, as Lusi Group reserves the right to deny entry for late-comers.
Lusi Group values your privacy. In accordance with the DNC regulations, by and upon registration, you are consenting us, where necessary, to contact you with regards to the seating reservation and arrangement for this event only.