Description
#Lucky Winners in our event will get a chance to get a physical copy of our "STOCK GUIDE 2018", full detailed analysis of 10 companies helping you to get started in your investment. Report valued at SGD150.00!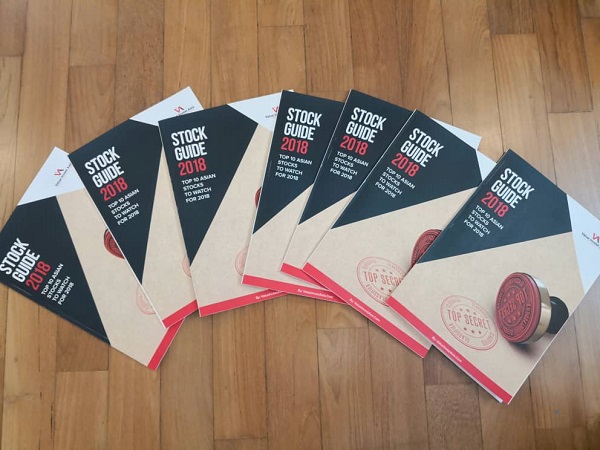 The stock market is the only asset class where we can invest anywhere in the world with a click of a button. That is why a well-diversified portfolio should always include international stocks. The Hong Kong and China market is now the largest market in Asia. The Hong Kong and China stock markets are home to some of the largest companies in Asia and around the world. It is also home to some of the fastest growing companies globally.

We'll dive into understanding the composition of the market and the constituents of the Hang Seng Index. We will learn how to get started in gaining access to some of the fastest growing Chinese companies. Our trainer will also reveal the tools and resources you need to get the latest information about the market.

Lastly, we will show you how to look out for fast-growing companies within the Chinese markets with three real-life current case studies.

Course Outline:
- Introduction to the Hong Kong & US Market
- The constitution of the Hang Seng Index
- How to invest in fast-growing companies
- Resources and tools for research
- 3 key characteristic of a multi-bagger stock
- 3 Current Case studies

Trainer Profile:
Mr. Stanley Lim, Writer and Educator
Stanley Lim has spent the last decade in the investment industry. Over the course of his career, he has kick-started a few businesses, worked in the family office and most recently in the investment advisory industry. He has been a writer and analyst for The Motley Fool Singapore from 2013 to 2017. During his time at the Motley Fool, he was one of the pioneer staffs in building up the business and has successfully launched three products with the company. Personally, Stanley believes that financial literacy is a key component of the solution to ending global poverty. Stanley is currently the chief editor of Value Invest Asia.