About this Event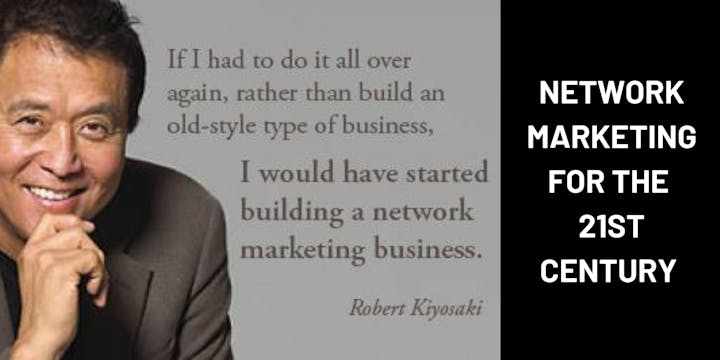 Attention all frustrated Network Marketers!
✔️ Are you tired facing rejections after rejections by your friends & family?
✔️ Did you turn to the internet to find help building your business only to be caught up in shiny objects and misdirection?
✔️ Do you feel disappointed for not advancing your ranks after spending thousands of dollars on social media workshops or online courses?
✔️ Is your spouse, family, and friends mocking you for not making a single cent in your MLM business yet?
If you feel this way, you have to attend this FREE 2 HOURS Workshop to learn how to leverage the power of SOCIAL MEDIA to prospect and grow your network marketing team!
Attend this 1 hour WEBINAR and discover:
1. How Introverts can crush it in network marketing business (without speaking to your friends and family!) using Insanely Effective Social Media Strategies
2. How To Turn Your FACEBOOK profile into a PROSPECTING & RECRUITING MACHINE!
3. How To Get 10-15 Quality Leads to Your Business Everyday (using SEARCH, COPY & PASTE technique)
4. How To Use Facebook, Twitter & Forums to Attract Customers & Business Builders for FREE (no PAID ads) (using just Search, Copy & Paste)
5. How To Get Customers to Your Business for FREE (no PAID ads!)
6. How To Automate Your Business so that you can build true WEALTH with just 1 to 2 hours a day (using SEARCH, COPY & PASTE technique)!
7. How To Be an Instant Go-To Expert in your industry just 3 days!
8. How a 76 year old grandmother used FREE Facebook strategies and make USD 140K in 5 months
9. and many other tips not taught anywhere else!
** FREE ebook will be given to attendees on how to attract the PERFECT prospects to your business daily using story telling! **
This webinar is the first in Philippines that helps network marketers to grow your business using the latest PROVEN effectiveness online strategies without having to face the frustrations due to rejections from friends & family.
Seats are limited so RSVP early!
ABOUT THE SPEAKER
Winston Ye is a serial entrepreneur with more than 300 million in sales revenue under his belt.
Even though he was a school dropout and without a diploma or degree, in his early 20's he manage to seal a multi million dollar deal with supplying steel materials to the building of the Petronas twin tower (back then it was the tallest building in the world).
In 2009, using his unique marketing approach and digital marketing skills, he transacted more than 100 million in properties in Singapore in his first year.
Later he realized his passion in teaching and started speedrealtor.com to impart his unique marketing approach and created many realtor millionaires in the process.
Realizing that the power of internet and social media, starting from scratch, he built a 80 million USD online E-Commerce business in over 60 countries and has help many succeed in the process as well.
So What more are you waiting for?! Sign Up now and see you on the event!