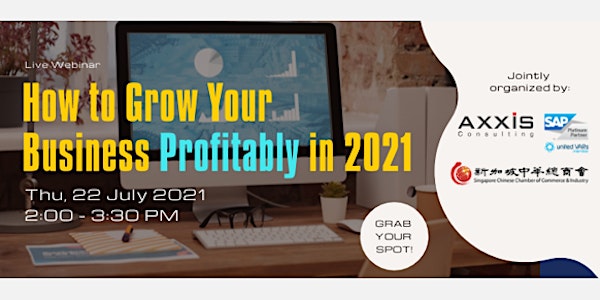 How to Grow Your Business Profitably in 2021
✅Get More Leads ✅ Close More Deals ✅ Make More Money
About this event
"How to Grow Your Business Profitably in 2021" webinar is a Blueprint for Profitable Business Growth.
Join us to discuss how to get more leads with digital marketing, close more deals by following up on every lead, and use integrated information.
Agenda:
Branding & leads generation: Take advantages of digital marketing to engage with your potential customers.
Strategies to increase your revenue & improve your sales forecast: Get visibility into your sales pipeline and manage leads towards deal closure.
Benefits of automating your business & improve profitability: Improve your back-end operations and cash flow forecasting.
Questions & Answers
View this page for more details on the topics and agenda.
Meet the presenters: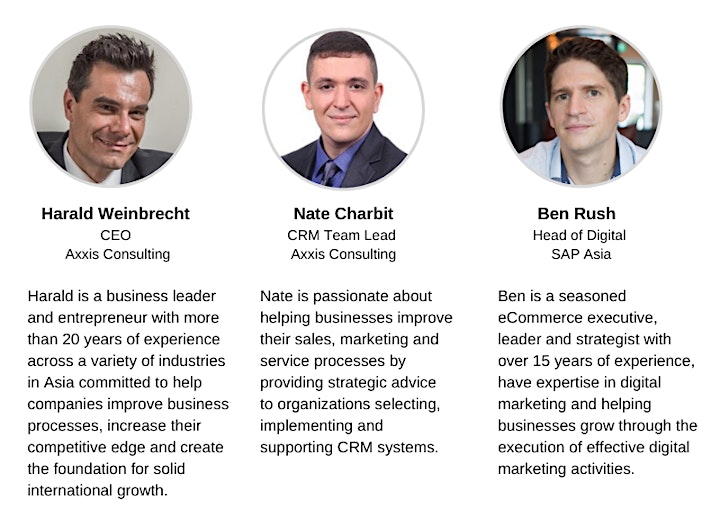 The event will be conducted via Zoom Webinar, and we will send out the link closer to the event to all registered participants. We are looking forward to seeing you there!
For any further queries, please feel free to contact us.