Description

INTRODUCTION


Managing human resources have evolved. Employees need clarity around expectations and goals, and organizations need to build agile teams that can tackle changing business needs. An effective competency framework is an excellent way to achieve this, including identifying the skills needed to achieve organizational success and growth.

CBLD's competency-based solutions allows you to customize our services to fit your business needs. Whether you're rolling out a competency-based framework for the first time, or you need to fine-tune your existing human resource management style, we are here to help. Our team of professionals can enhance your in-house expertise with advisory services, develop custom competencies and implement competency-based programs.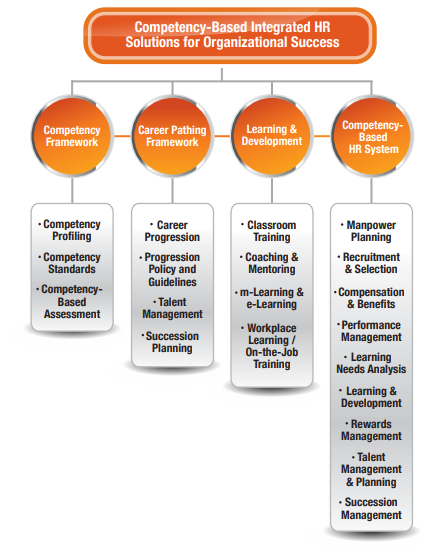 ---
Is your organization facing one or more of the following challenges?
• Job misfits and difficulties in recruiting the right people
• High customer complaints
• High reject and accident rates
• High operating costs
• Lack of standardization and consistency in task performance
• Lack of talents for succession
• Poor quality standards in
products and services
• Unclear job roles
• Lack of competent workers
• High staff turnover


Get in touch with us to find out how CBLD's competency-based solutions can help you. Fill up this form and we will be in touch with you within 48 hours! Click here.